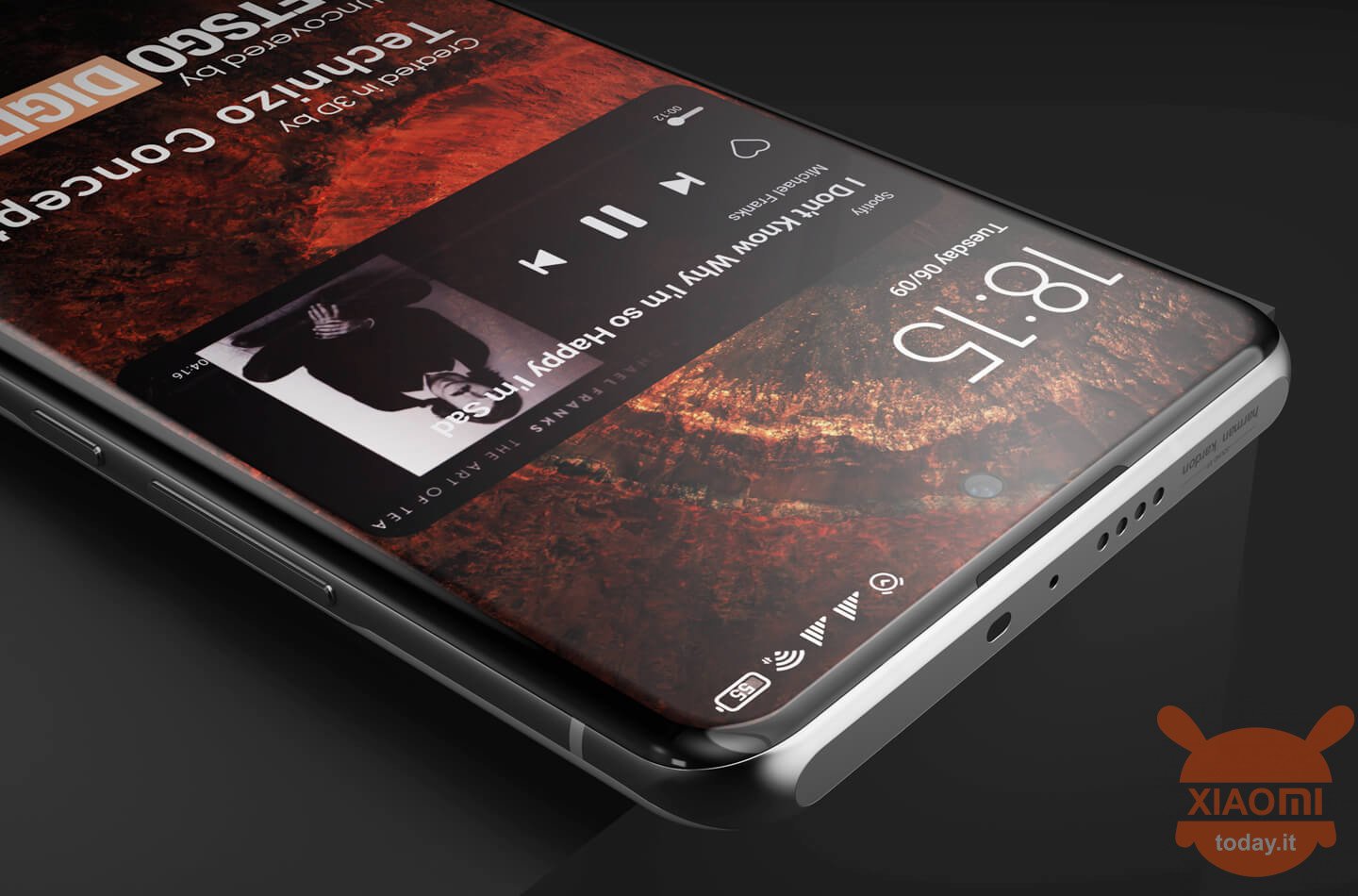 Probably in the near future Xiaomi it will solve many problems that have plagued its devices in recent years. One of them, for example, is it unlock with fingerprint: a recent patent has shown the possibility of the brand to expand the unlock area to the whole screen. But also the audio sector he wants his part and although the collaboration with Harman Kardon has paid off, the Chinese giant wants to push further. Let's go see a color patent brought by LetsGoDigital.
Xiaomi perhaps wants to solve the problems of dirt in the speaker with this patent: a door to protect the lower case
In February 2021, Xiaomi filed a patent with theUSPTO (United States Patent and Trademark Office) called "structure, method and electronic device for adjusting the audio output mode". At the same time, the company also filed the same patent with theEUIPO (European Union Intellectual Property Office) under the title "Mobile Cover for a Mobile Device". According to what we learn from the source, it is a different method of setting up the stereo speaker in smartphones. The documentation mentions a Xiaomi smartphone with a unique speaker system, which is supposed to provide one better sound quality both in hands-free mode and in conversation mode.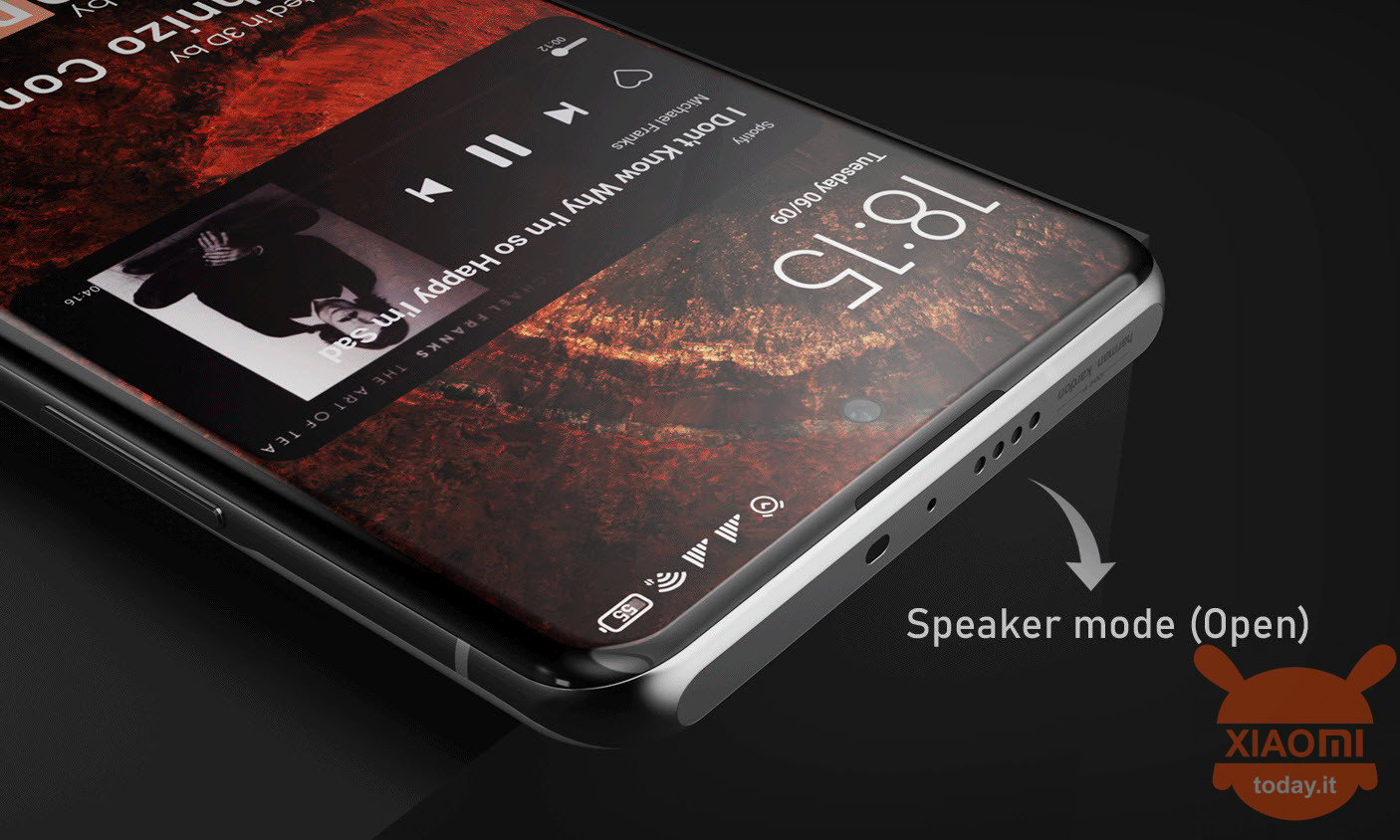 At the top of the Xiaomi smartphone there is a speaker with a kind of flap which can be opened and closed. Note that the speaker is at the top and not at the bottom. When the user is playing music or talking on the speakerphone, it is flap opens so that the sound comes out through the classic holes. This process is automatic, although the user can also manually change the audio mode: hands-free mode or ring mode.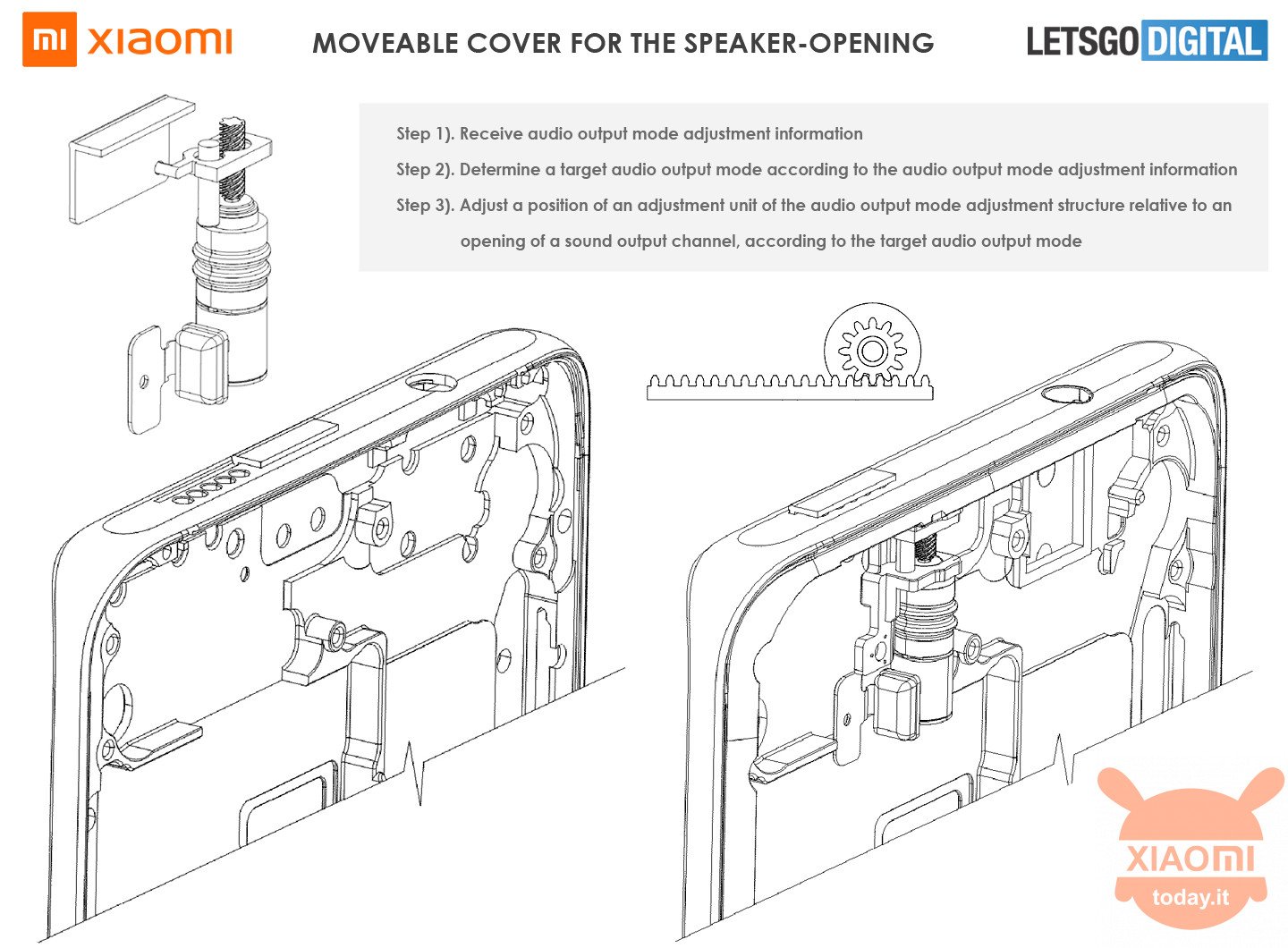 When making a phone call, low frequency sound propagation is desirable, but it is not so easy to achieve due to the holes in the speaker. That's why Xiaomi came up with one cover that covers the speaker hole during conversation mode. Therefore, the sound waves are directed towards the screen, which allows you to hear better sound.
Nothing to say about the release of this new technology, since for now it is only a patent.
Redmi Note 10 | 4 GB - 128 GB | Grey
8 December 2022 14: 47

Amazon.it
Price updated on: 8 December 2022 14:47