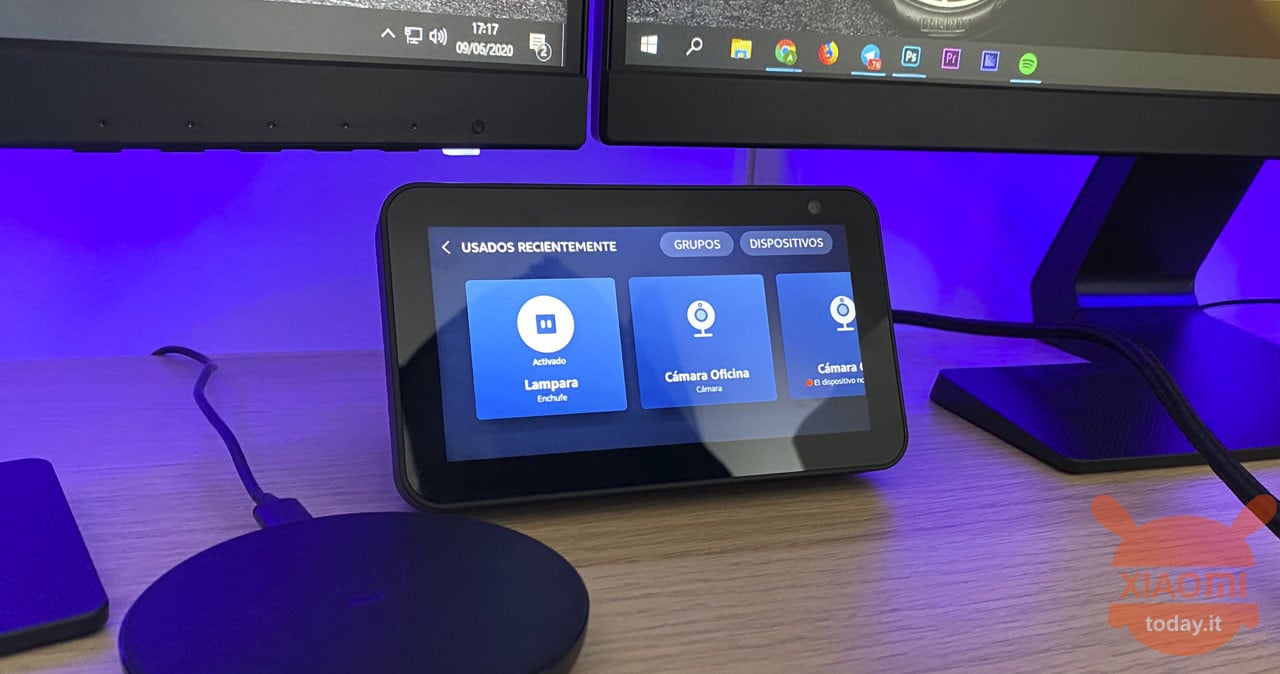 Are you interested in OFFERS? Be smart and subscribe to our Telegram channel! Lots of discount codes, offers, pricing errors on technology from Amazon and the best online stores.
Until some time ago it seemed almost utopia to talk about the globalization of the Xiaomi brand and instead in a very short time not only the company managed to escape from the label that ignorantly is given to products of Chinese origin, or Chinese, but it has succeeded precisely to establish itself as an international brand. And we are not just talking about smartphones but also about all the products that gravitate in the Xiaomi ecosystem, many of which are dedicated to home automation as well as compatible with Alexa, the virtual assistant of Amazon that allows us to control smart appliances and gadgets for our dwelling.
In view of the many offers that the American giant offers on its store, concerning its smart speakers, which play the main role in the dynamics of home automation control, such as Echo Dot, Echo Plus and Echo Show, the Xiaomi Home skill available for Alexa allows us in a simple and fast way to connect all the compatible products of the smart gadget ecosystem of the Chinese brand, such as vacuum cleaners, smart bulbs and sockets, LED lights and strips and much more that we now list and explain how to connect them to Alexa.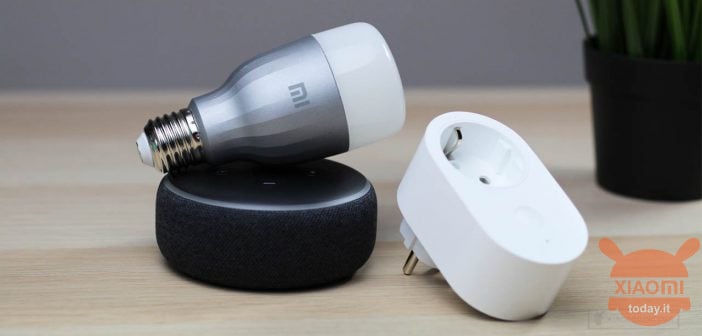 Xiaomi, home automation and Alexa: an increasingly compact trio. Here are the compatible products and how to activate them
At the moment the list could be quite short, in consideration of the boundless gadget park proposed by Xiaomi, but this list is becoming more and more enriching, indeed if you find any shortcomings we invite you to report it in the comments box below, perhaps also telling your experience with the union between Xiaomi and Alexa. Specifically, the Xiaomi devices currently compatible with Alexa are:
Xiaomi Mi Home Security Camera 360 °
Xiaomi Mi 3H air purifier
Xiaomi Mi 2S air purifier
Xiaomi Mi 2H air purifier
Xiaomi Mi Smart Power Plug
Xiaomi Mi 1S LED Desk Lamp
Xiaomi Mi Robot Vacuum 1
Xiaomi Mi Robot Vacuum 1S
Xiaomi Mi Robot Vacuum 1C
Xiaomi Mi 2 bedside lamp
Xiaomi Mi Smart LED Bulb
Xiaomi Mi Essential Smart LED Bulb
Xiaomi Mi 2 temperature and humidity monitoring
Thanks to the support with the Alexa voice assistant, we can manage our smart home in a simple and efficient way, resulting in Amazon's voice assistant, one of the most complete in circulation, far exceeding what is offered by Google and Apple.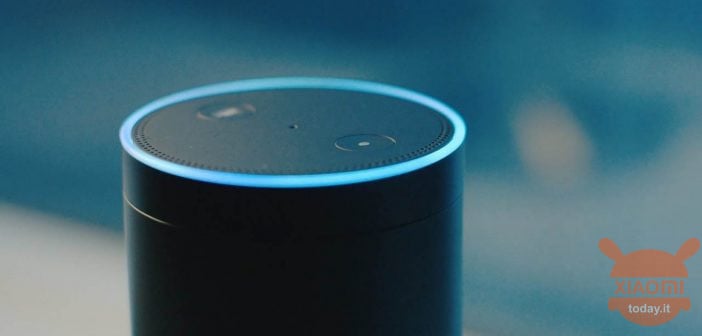 More and more in the sales boxes of Xiaomi products we find the wording or better certification "Compatible with Alexa"So why not take advantage of this opportunity? But how to do it? Nothing could be simpler as you just need to download the app of the same name Alexa, register your Amazon account and go to the OTHER item of the application menu, in which you will find the SKILL AND GAMES item. From here you will search for the Xiaomi Home skill that you are going to enable to then proceed to the configuration of all supported Xiaomi devices, turning on with the same account that we connected to Xiaomi Home.
After logging in, Xiaomi's skill will give us the ability to search for new devices present in the previous configuration of the Mi Home application in order to convey them through Alexa. Similarly, every time we add a new smart product to the Xiaomi app, we can command Alexa to add them to the device list, following the following steps:
Go to Alexa> Devices> Click the button at the top «+»> Add device.
Then we go to «More»> Detect devices.
In this way, Alexa will start searching for any compatible device that we have configured in the Xiaomi application in order to connect them automatically. Now you just have to give Alexa the command to start the cleaning robot, show you the surveillance camera, etc. .. Cool right? Well, we are waiting for you in the comments box to find out how you manage the Xiaomi home automation house.
Xiaomi Mi Note 10 Lite Global 6 / 64Gb
🇨🇳 EU Priority Line Shipping (7 / 15gg, No Customs) ✈