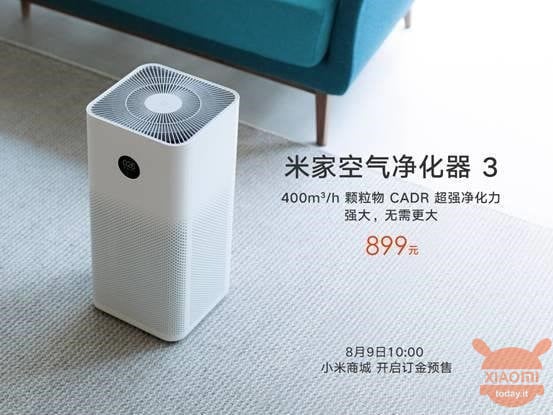 It's really true: there are no more mid-seasons, but above all they are increasing allergies and other manifestations of bad breathing due to the smog that is literally killing the air we breathe. By now you are not even at home, so in recent years there has been a veritable explosion of gadgets for air purification and Xiaomi certainly has not been watching. In fact, a few days ago the Xiaomi Mijia Air Purifier 3 arrived on the market, which naturally is strengthened to eliminate numerous polluting agents, such as dangerous particles, pollen, etc.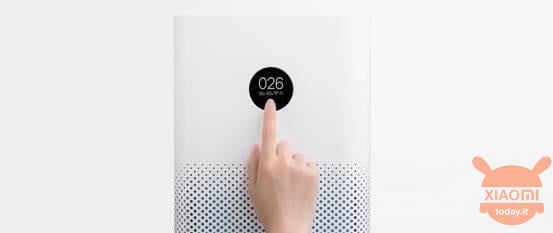 Xiaomi MIJIA Air Purifier 3 maintains the dimensions of the previous model, but this time the device is able to handle 400 cubic meters of air per hour, increasing the PM29 particle filtering capacity by 2.5%. Also on this model there is a circular OLED display, as well as the availability of the MiHome companion app, which allows not only to control the purifier but also to obtain a wealth of information on air quality.

Xiaomi launches the Mijia Air Purifier 3 and gives air of remarkable improvements
In reality, information relating to air quality is immediately available on the Xiaomi Mijia Air Purifier 3 display, using a colored light ring that surrounds the main button. It is thus possible to immediately understand the quality of the air we are breathing considering that at full capacity it is possible to purify 660 liters of air per minute on an area of ​​48 square meters.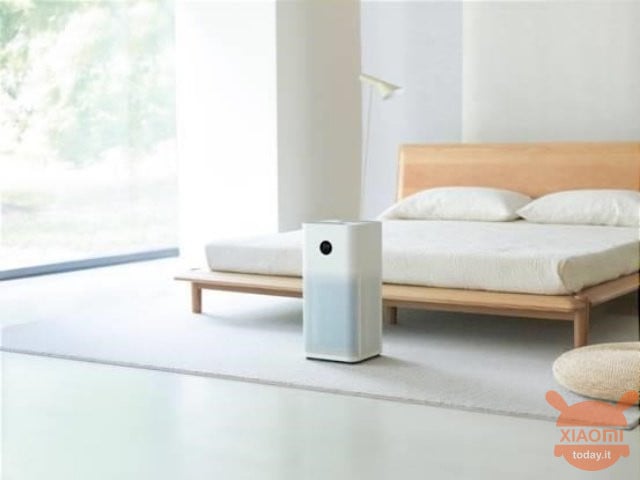 Probably given the capacity of treated air you will think that MIjia Air Purifier 3 will be noisy and instead the noise remains very low: just 32 decibel with a maximum consumption of 38 watts. The novelty on the third generation lies in a new laser sensor, which also detects the smallest particles harmful to the air. Starting from August 16 at a price of 899 yuan, about 114 euros, it will be possible to buy the new air purifier, while it will be necessary to wait a few weeks before seeing it available on third-party stores.
Are you interested in OFFERS? Follow our TELEGRAM Channel! Many discount codes, offers, some exclusive of the group, on phones, tablet gadgets and technology.