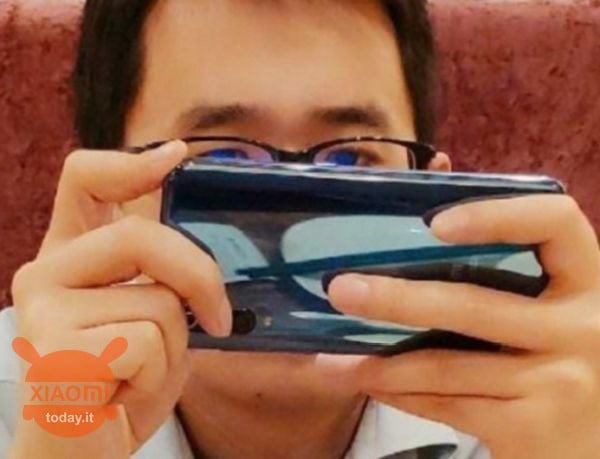 Oh yes, it Xiaomi Mi 9, is the topic of the moment because both the fans of the Chinese brand that the insiders are eagerly waiting for the launch of this terminal, which should bring an air of innovation, as happened at the time with the Mi Mix of the first generation . It is rumored that the presentation of the flagship could take place during the event of the MWC 2019 and these are further enhanced by the recent certifications in the various global markets.
XIAOMI Mi 9T 128GB BLACK - BLUE Global 6 / 128gb
ATGRATIS Shipping from Italy 24 / 48h

Last but not least certificazione of Xiaomi Mi 9 by the Tena: in fact on the portal of the Chinese certification body appeared a device marked with the model abbreviation M1902F1T, although this in itself does not mean anything official. But we find similarities with the abbreviation of the previous model and this would seem to be more than a confirmation. In the coming days we naturally expect the spoiler of the rest of the specifications and the first images, as per the TENAA tradition.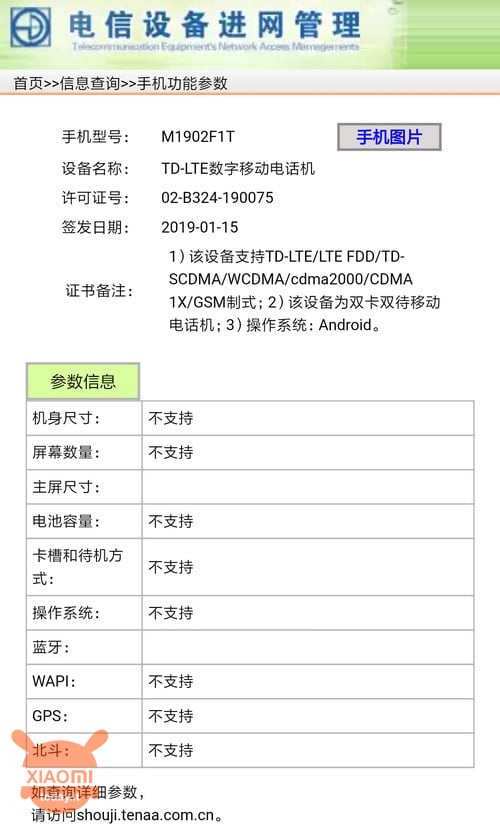 Xiaomi Mi 9 peeps out on TENAA: off to the official launch
Recode however that Xiaomi Mi 9 has already received 3C certification which confirmed the support for rQuick charge from 27 W. But the confirmation of the launch of the new device seems to arrive in a crossroads way directly from the company, which on one post appeared on the social Weibor, by replying to a user, the The company's social manager confirmed that the launch would take place in February. We do not know if it is a genuine statement or a simple idea to increase the hype, but the fact is that the certification of TENAA only supports the thesis that Xiaomi Mi 9 will soon see the light.

And the launch at the MWC 2019 may not be a random choice by the company's managers, as Xiaomi in Europe seems to be doing great, first by conquering the first place in Ukraine (Eastern Europe) but in the rest of the continent the Chinese OEM has sown good motorcycles and will soon collect the delicious fruits. In fact, with the recent globalization of the brand, in 2018 the company has had one + 415,1% growth, an incredible value that may seem false, but it is not.