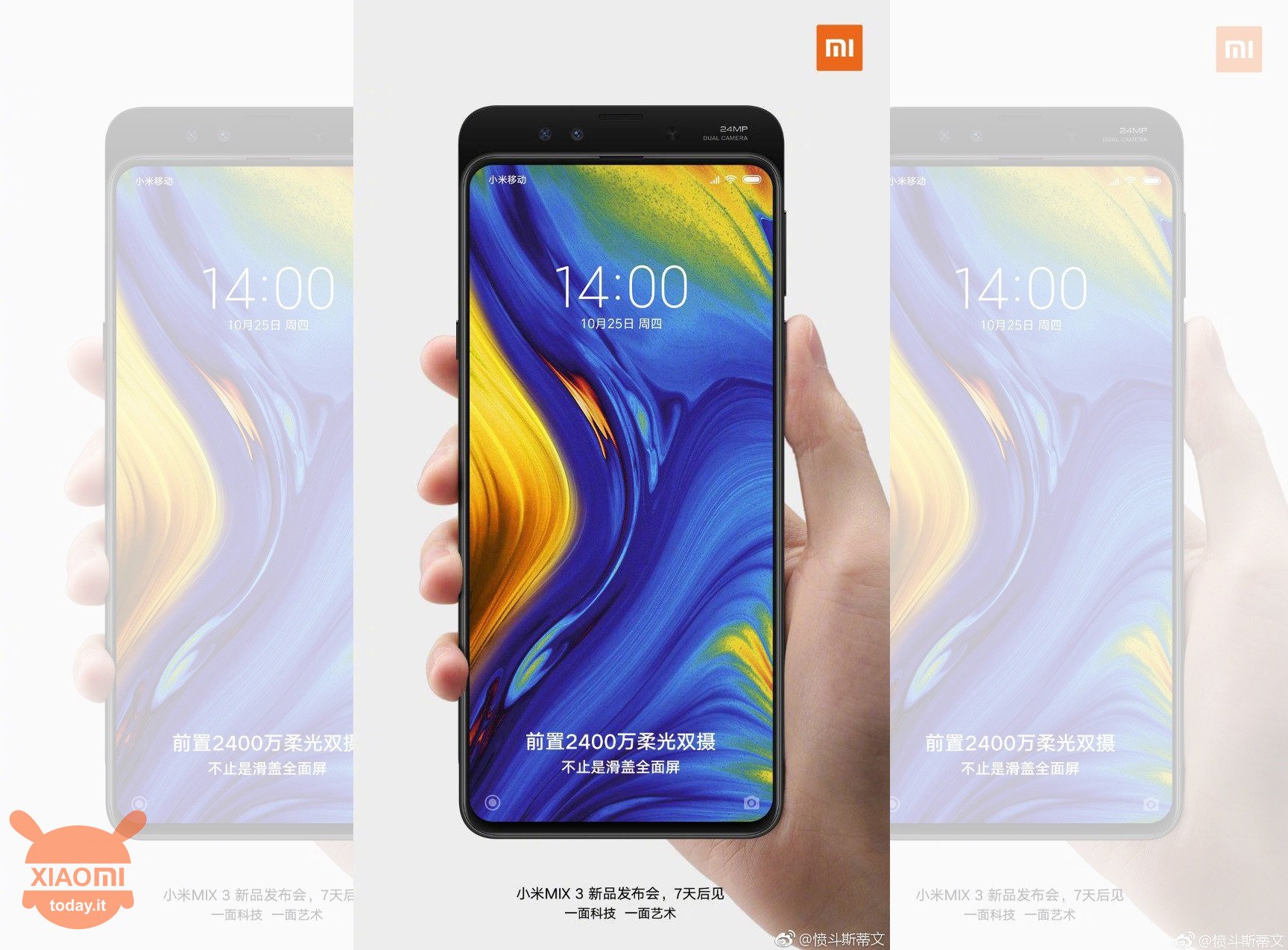 Xiaomi seems to have adopted the usual tactic that is a prelude to the launch of a top-of-the-range terminal: a teaser a day takes away any doubt of coming back! This time, as we understand from the title, we talk about the photographic section on the next Xiaomi Mi MIX 3, to be precise, the front one.
Xiaomi Redmi 7 Global
FREE Shipping 8 / 10gg - Cover and Complimentary Film - Italy Guarantee 🇮🇹
If you speak Chinese, or you have a super view (it is written in small top right), you can immediately understand that the Mi MIX 3 will be equipped with a selfie cam main from 24MP, a resolution very high and in line with many " selfie phone "like it Xiaomi Mi 8 Lite just released in the global version.
Xiaomi Mi MIX 3 coming soon with 2 cameras under the screen
Obviously, we hope to have an upgrade there too, compared to the mid-range, with perhaps a wider diaphragm that would help in shots taken in low light. But that's not all, if you could even read under the heading "24MP", you will already know that it will not be the only image sensor hidden under the display. In fact, we will find a second camera of which we do not know the resolution and that will certainly help the first to create photos with the known bokeh effect.
As some of you will know this effect is already available in the MIUI 10, even on devices with only a front camera. So the other sensor on the Mi MIX 3 will come into play to help clear the faces, especially in the area of ​​hair that is often blurred by mistake, so you will have better quality photos and a more professional look.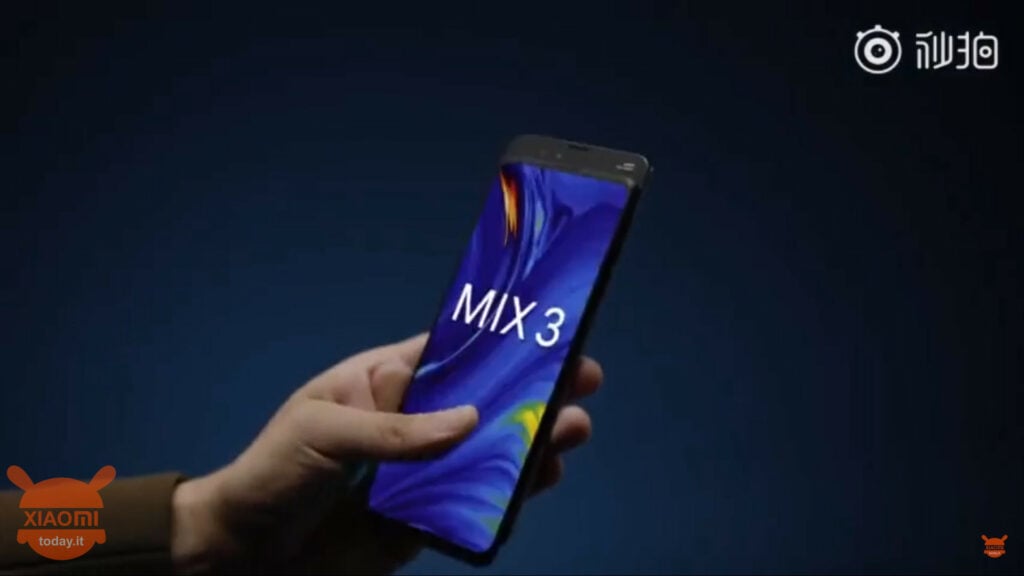 We must say that, for what we have seen so far, it seems that Xiaomi has worked hard to create a "perfect" terminal at least on paper. We just have to wait for the confirmation of all the other specifications in order to finally give a more complete opinion; Fortunately, only 7 days are missing!
If you have not kept up with the confirmed and non-Xiaomi Mi MIX 3 specifications, read this post.
Are you interested in bidding? Follow our Telegram Channel!
A lot of discount codes, some exclusive offers from the group, phones, gadgets and gadgets.