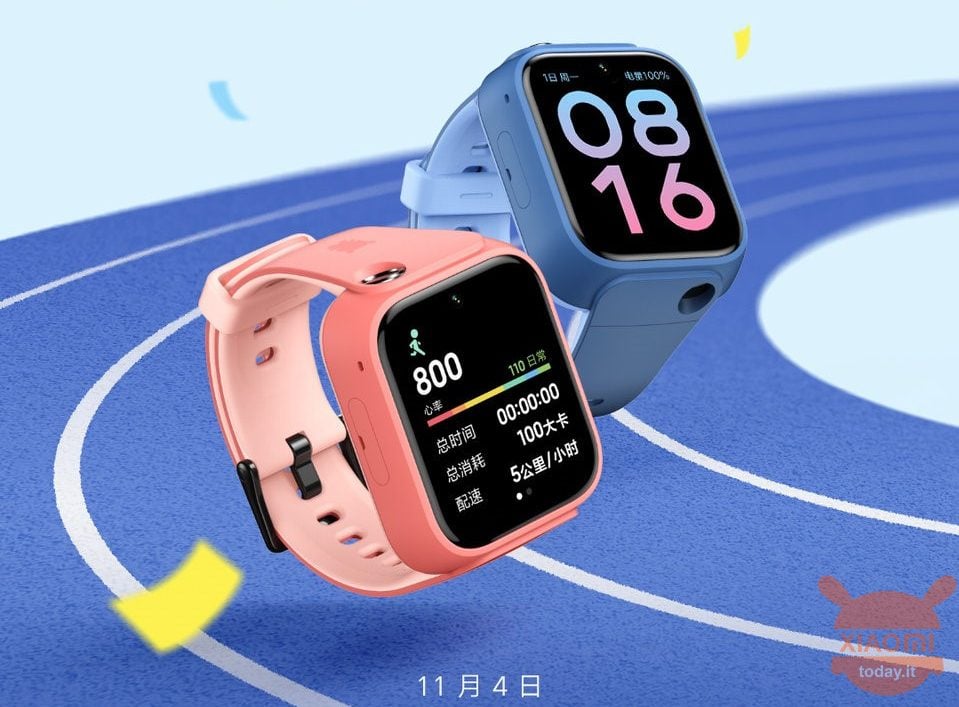 This morning the Xiaomi brand released its most expensive children's smartwatch in history: the MiTu Kids Learning Watch 5 Pro. The product arrives with a suggested retail price of 1299 yuan, or 175 euros at the current exchange rate.
Official MiTu Kids Learning Watch 5 Pro - the most expensive children's smartwatch ever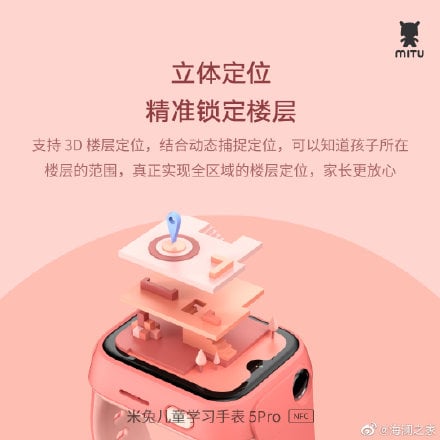 This is the first time that the MiTu Kids Learning Watch 5 Pro exceeds the threshold of 1000 yuan (130 €) and obviously everything is due to an upgrade of the hardware and features on the device.
So let's find out the specifications of this high-end smartwatch for children. The MiTu Kids Learning Watch 5 Pro arrives with a total of twelve positioning systems and also a very accurate 3D positioning system.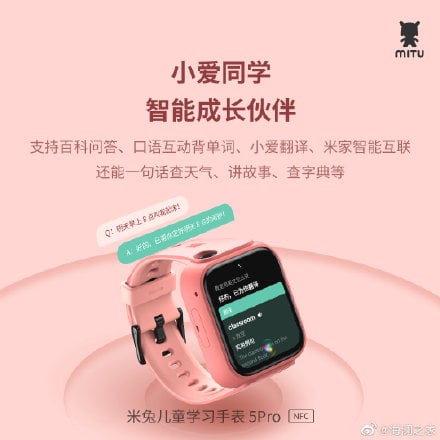 At the same time, it supports the Chinese dual social platforms of WeChat and QQ, and you can add friends with other WeChat or QQ brand smartwatches. This means that there is no lack of support for sending messages, making audio and video calls, etc.
It is worth noting that this smartwatch also supports the NFC function and a wide range of learning applications are integrated, so that it can substantially meet the daily communication and learning needs of children.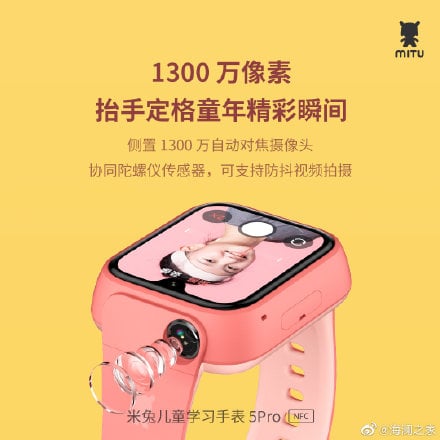 Recall that the previous generation MiTu Kids Learning Watch 4 Pro was equipped with two cameras, a 5-megapixel wide-angle front camera and an 8-megapixel zoom camera on the side. According to the poster released today, the new MiTu Kids Learning Watch 5 Pro also comes with two cameras.
Unfortunately at the moment we do not have all the specific parameters as the smartwatch will be officially launched this evening. But we know for sure that the new children's smartwatch will support a variety of sports modes and heart rate monitoring as well.
Xiaomi Mi Watch LITE
3 used by 65,37 €
8 December 2022 9: 57

Amazon.it
Price updated on: 8 December 2022 9:57