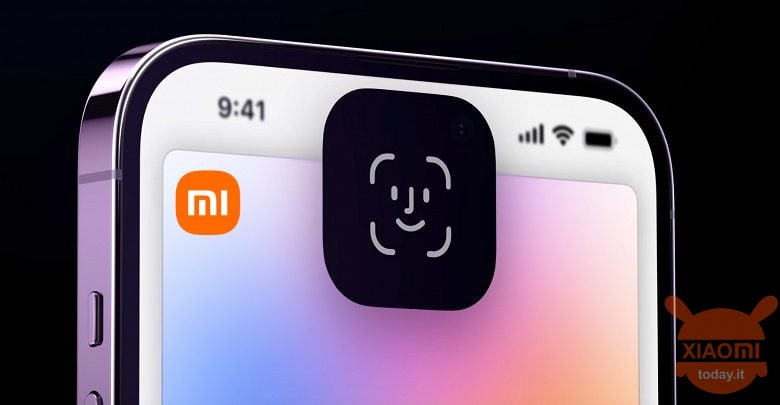 always Xiaomi it is considered, at least in China, the Apple of the Middle Country. In fact, everyone will remember the smartphones almost identical to the iPhone of a few years ago. However, over time, the Chinese giant has learned to build its own personality. But having said that, today let's talk about Dynamic Iceland, a feature that is being talked about since the debut of the iPhone 14. As our Emanuele told us, such feature is "stolen" from Android but in any case the MIUI from Xiaomi already allows you to use it. How? A developer has been working on it these days and has created a kind of port. Let's see the details.
Copy to or not, we know that Dynamic Island debuted years ago on Android. Together with the iPhone 14, Xiaomi also uses it on MIUI
The Xiaomi smartphone theme designer with the nickname Mu Ye has created a theme which adds an analog of Dynamic Island on MIUI. He has declared to be waiting for its theme to be reviewed by Xiaomi and uploaded to the official MIUI store. On her pages on social networks (we are talking about a Chinese user) she launched a vote in which she proposed to talk about the idea of ​​creating such a function in MIUI. Most supported the developer's idea. However, a big hit from the company has confirmed that (at least for now) the function non debut on MIUI by Xiaomi.
The developer has shown that its Xiaomi Dynamic Island theme allows you to configure the exact location of the island than on the screen so that the widget can be used with all smartphones, regardless of the position of their front camera. Basically it is only a mobile widget which can be moved at will and which does not interfere with the notch.
As mentioned above, the functionality is in doubt will actually arrive on MIUI by Xiaomi. We hope because, all in all, it is one feature really very useful.
Xiaomi 12 Lite | 8 GB - 256 GB | Black
1 used by 365,60 €
7 December 2022 7: 28

Amazon.it
Price updated on: 7 December 2022 7:28