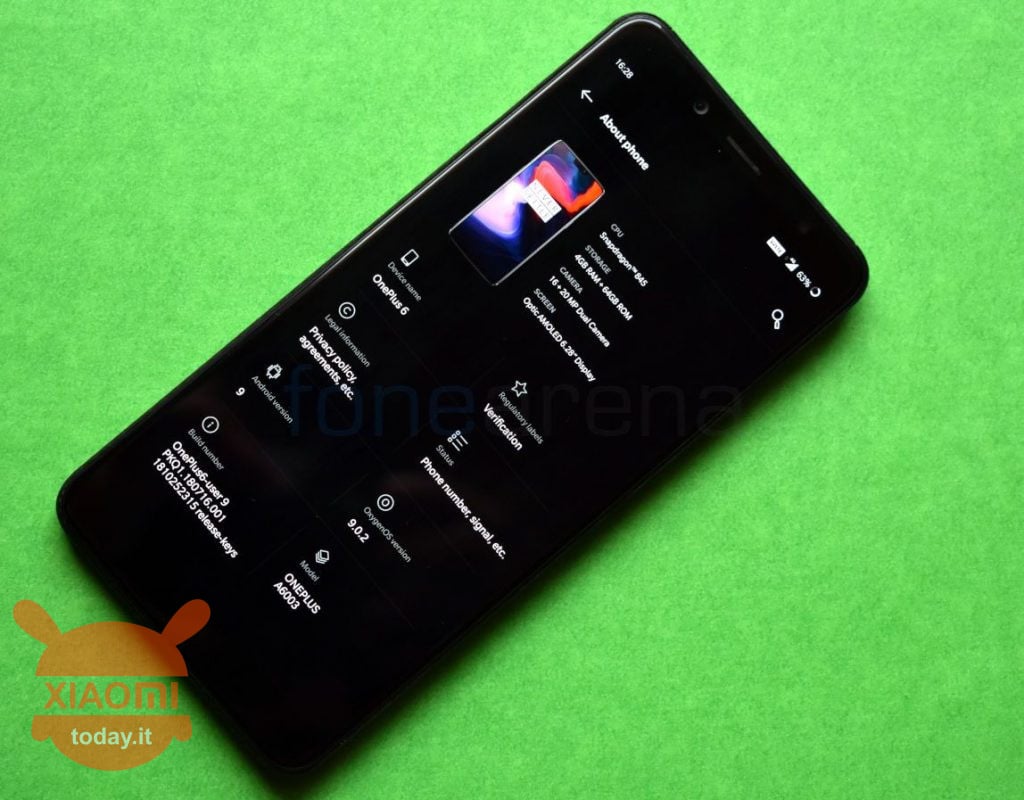 These days we do nothing but talk about the new Redmi Note 7, but there are many users who still enhance the qualities of the inimitable Xiaomi Redmi Note 5, still an absolute best buy in quality / price ratio. Moreover, the company has promised to release the major update of the Android OS 9.0 Pie within the Q1 of the 2019, but in the meantime you could speed up the time especially if you love the rival brand of Xiaomi, or OnePlus.
We are talking about the porting of the OxygenOS 9.0 that will transform your Xiaomi Redmi Note 5 into a clone of OnePlus 6, of course software, but be careful because the bugs are certainly not absent and among the many we report a very poor autonomy in contrast to one of Redmi's flagship Note 5. It should also be noted the inability to exploit the Face Unlock, telephone calls that are randomly disconnected automatically during the conversation and some sudden reboots of the terminal.
Xiaomi Redmi Note 5 updates itself to Android Pie with a port of the OxygenOS, but ...
On the other hand, the positive aspects seem to be linked above all to a greater fluidity of the system, in virtue that the OxygenOS 9.0 is fundamentally based on a stock version of the OS of the green robot. I personally do not appreciate this interface, too minimal and definitely lacking in satisfactory functionality, but mine is a thought out of the chorus since many highlight the digital minimalism of the OnePlus brand.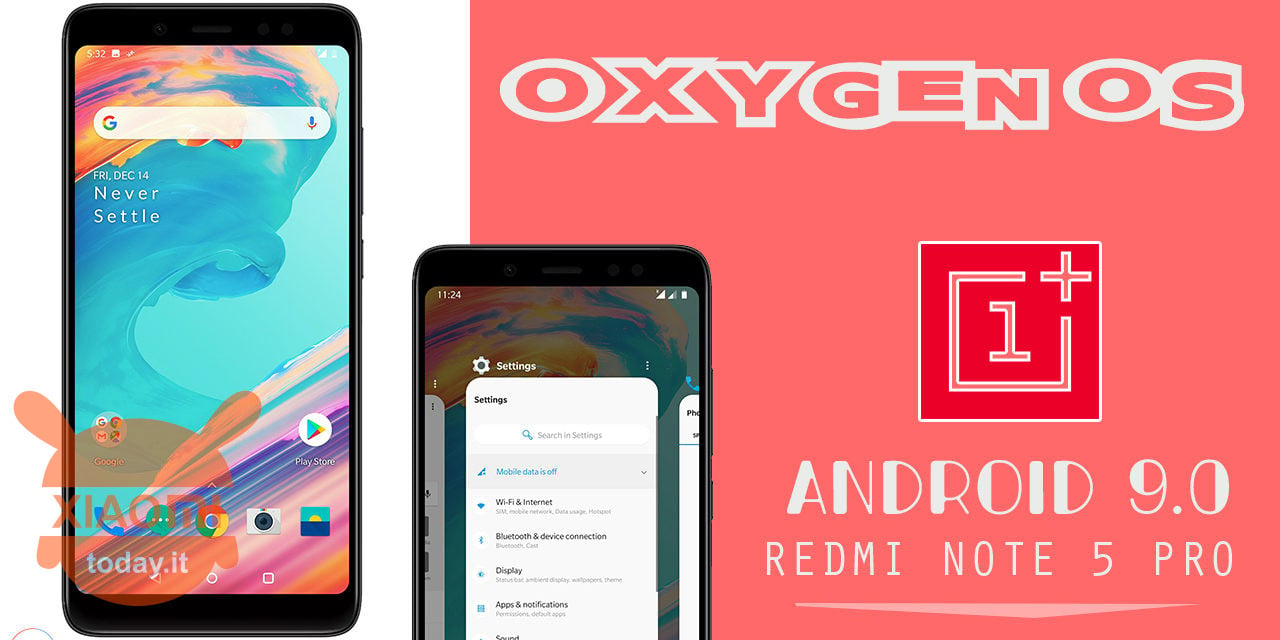 That said if you want to flash the ROM I remind you that you have to have the bootloader unlocked and of course a TWRP recovery installed on your Xiaomi Redmi Note 5, you also have to install the related GAPPS. You can still find all the details of the case and the complete procedure to flash port OxygenOS 9.0 by clicking on the button below. And are you willing to give up the MIUI for OxygenOS?
OxygenOS 9.0 for Xiaomi Redmi Note 5 (Whyred)
Are you interested in OFFERS? Follow our TELEGRAM Channel! Many discount codes, offers, some exclusive of the group, on phones, tablet gadgets and technology.