Christmas is approaching and, with it, for many of us comes the long-awaited holidays. Many will take part in "expeditions" to relatives or tourist places, so never as on this occasion will it be necessary to prepare well, bringing with you all the technology we need. So, taking up the excellent idea of ​​the cousins ​​of GizChina.it and as already done by good Lele here, I propose my "survival backpack", from which you can get ideas to organize your trip or, more simply, to buy a good gift for your friends more geek!
Naturally the prices are variable according to the offers of the moment and then I invite you to sign up to our Telegram channel where we promptly publish all current offers, but if you are interested in some product hurry up because Christmas is coming!
THE HI-TECH CHRISTMAS BACKPACK by ROBERTO
---
BACKPACK
Capacious but not too cumbersome, engineered (yes, a great backpack should be studied like an electronic product) to perfection in order to allow the transport of everything you need, the backpack Xiaomi Classic Edition provides 17l of capacity for all your technological baggage and more.
It is in fact a model suitable to contain everything from the laptop to the camera, from books to tablets, as well as some change of emergency. Many compartments and a low price.
Link Purchase: click here
---
SMARTPHONE
It will not be the last arrived (on the contrary, from the technological point of view it already begins to be considered an "old man") but the fact is that, from different points of view, there are no equals.
I'm talking about Xiaomi Mi Note 2 Global, ie the version with 20 band, 6 GB of RAM and well 128 of ROM. To date, it remains a particular smartphone for me, being particularly complete. A dual-edge not exaggerated, with very high autonomy. Screen Oled (finally), NFC, and IrDA just to mention some characteristic elements. And then physical "home" button placed frontally, a rarity now from all points of view. The camera takes a big step ahead of the standards of the Beijing house, giving the user a truly complete and balanced device and, for once, fully compatible with our market.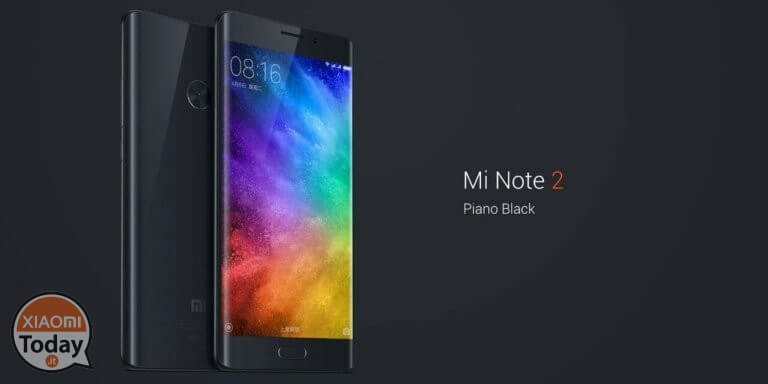 Price: 331 €
Review: click here
Link Purchase: click here
---
NOTEBOOK
I use a lot of the PC, not so much in terms of 3D graphics but above all for work and leisure. In both cases, I usually keep open a large number of different applications and windows, among which I jump continuously searching for data or information. I'm one of those who does not turn off their computer, leaving it to go on stand-by if there is an available outlet or putting it in suspension, in order to find the situation before the next restart. A car well balanced, snappy and with good autonomy is for me the essential and at the moment I can not consider as my travel companion the Xiaomi Mi Notebook Pro.
The version I chose is the spearhead of the Xiaomi line, thanks to the Intel Core i7-8550U Quad Core CPU up to 4.0 GHz, supported by the NVIDIA GeForce MX150 GPU, the 16 Gb of DDR4 RAM and the 256 Gb SSD, to which the storage is entrusted. A function that cannot be renounced for me is the fingerprint sensor, which Xiaomi has decided to integrate into the mouse pad and which is fast and precise. The display is a 15,6 ″ IPS Full HD with bright and vivid colors. The one battery is 8000mAh and ensures excellent autonomy. To conclude the package, HARMAN's Infinity speakers.
Price: 935 €
Review: click here
Link Purchase: click here
---
AGENDA
We are in the digital age and, with all due respect to traditionalists, even the dear old good writing paper sees the attack of the latest generation devices.
Perhaps with a little 'delay compared to the rest of the areas, that of handwriting is still rather related to cellulose and ballpoint pens. Guilt, perhaps, of the lack of devices quite satisfactory in terms of results. However, something is moving and what we are experiencing seems to be a real transition phase, in which the two worlds (the digital and the conventional / analog) coexist.
Personally I take a lot of notes, both work and personal, I enter on a single agenda, and the terror of losing everything is constantly present.
For some time, however, I started using something new. It is about the agenda Rocket Book, thanks to which, with the help of your smartphone, you can transfer all the information you write directly to the cloud, dividing the topics.
Once finished, there is always the possibility of completely erasing the diary through a microwave and a cup of water (yes, you read that right).
It will not be a definitive solution, but now I do not separate anymore, waiting for something really innovative to come.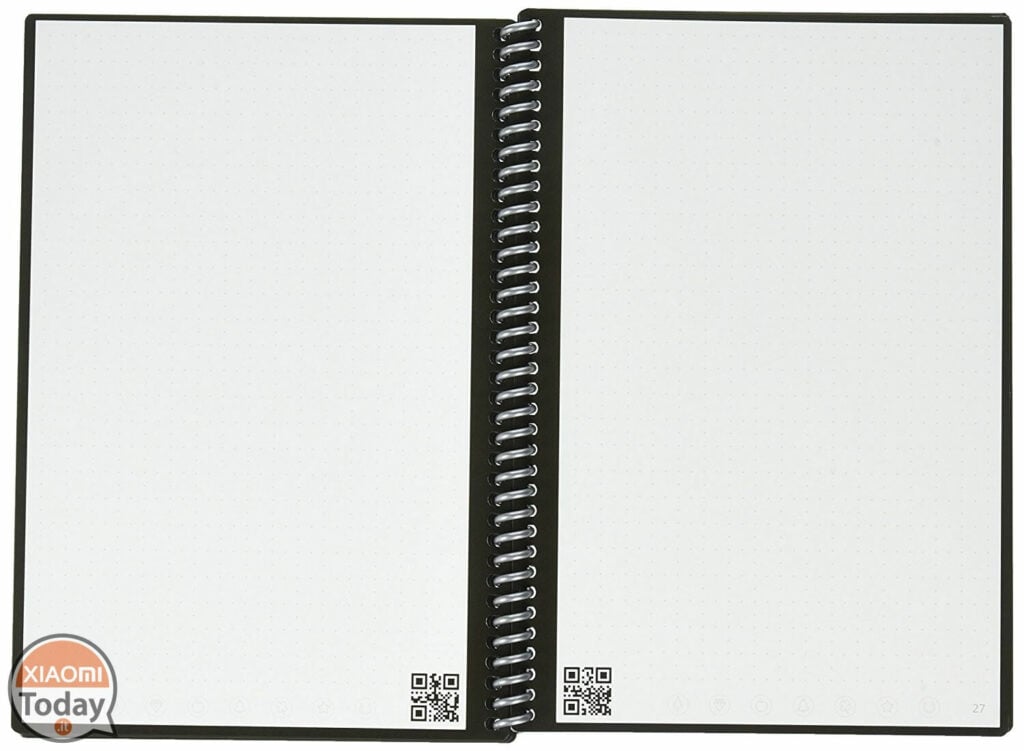 Price: 39,99 €
Link Purchase: click here
---
Technology is now part of us and will increasingly be a presence in our lives. It helps us, it simplifies the actions of every day, allowing us to do things unimaginable until some time ago.
My backpack and its contents will keep me company on the holidays that are about to approach, even knowing that for how much progress they can make, these wonderful objects will never replace a card game in the company of friends of a lifetime, maybe in front of a good glass of wine and a slice of panettone.
Stay tuned on our official channel Telegram and on our group Facebook not to lose any news!
Are you interested in OFFERS? Follow our TELEGRAM Channel! Many discount codes, offers, some exclusive of the group, on phones, tablet gadgets and technology.