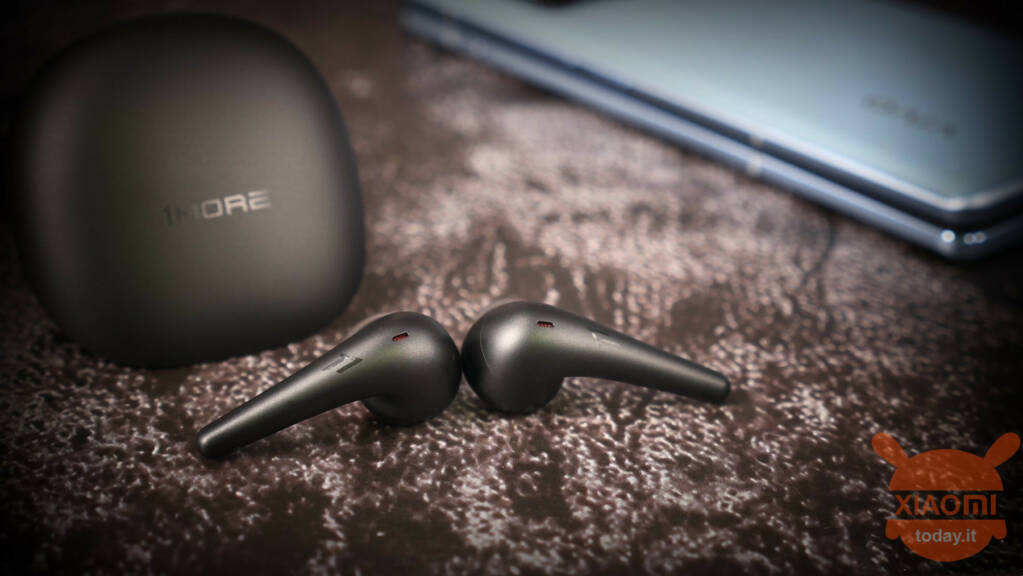 Who knows 1MORE will no doubt be aware of the undoubted quality of its products. In the catalog, the Chinese brand has a good amount of headphones with and without wire. The latest entries in the wallet are also the first supra-aural and are called 1MORE Sonoflow. If you are curious instead of knowing how the best ANCs in the sector are doing, we refer you to our review by Emanuele delle 1MORE Evo. But today we talk about new headphones, the 1MORE Aero.
1MORE Aero are the first ANC headphones of the Chinese company (always the shoulder of Xiaomi) complete with spatial audio. Here are the details
Le 1MORE Aero are the new headphones of the Chinese company which have just been introduced on the global market. Their shape is similar if not the same as that of 1MORE ComfoBuds Pro. From them two noteworthy characteristics are highlighted: the cancellation active of noise (ANC) and the sound space. Obviously we cannot fail to mention the name of Luca Bignardi, sound engineer and winner of 4 Grammy Awards, who supports the production and optimization of all the best headphones of the brand.
We already know what ANC is, so let's spend a few lines on the spatial sound of 1MORE Aero. Spatial audio describes a variety of sound reproduction technologies that allow us to perceive the sound around us without the need for a specific configuration of multiple speakers. Human anatomy is unique to each individual, so some space audio technologies use smart filters HRT extension customized. These HRTFs are generated by analyzing a photograph of our ears or by measurements of our head and the distance between our ears.
But back to us, the Aero headphones have the following features: 10mm DLC dynamic driver. Smart Loudness to bring richer details to the ear, a wider frequency thanks to the proprietary QuietMax ™ ANC technology. Adaptive ANC up to 42dB and 28 hours of playback with charging case. The 1MORE Aero are also certified IPX5 (resistant to water and dust).
We still don't know when the headphones will debut in Europe, but the launch is close.