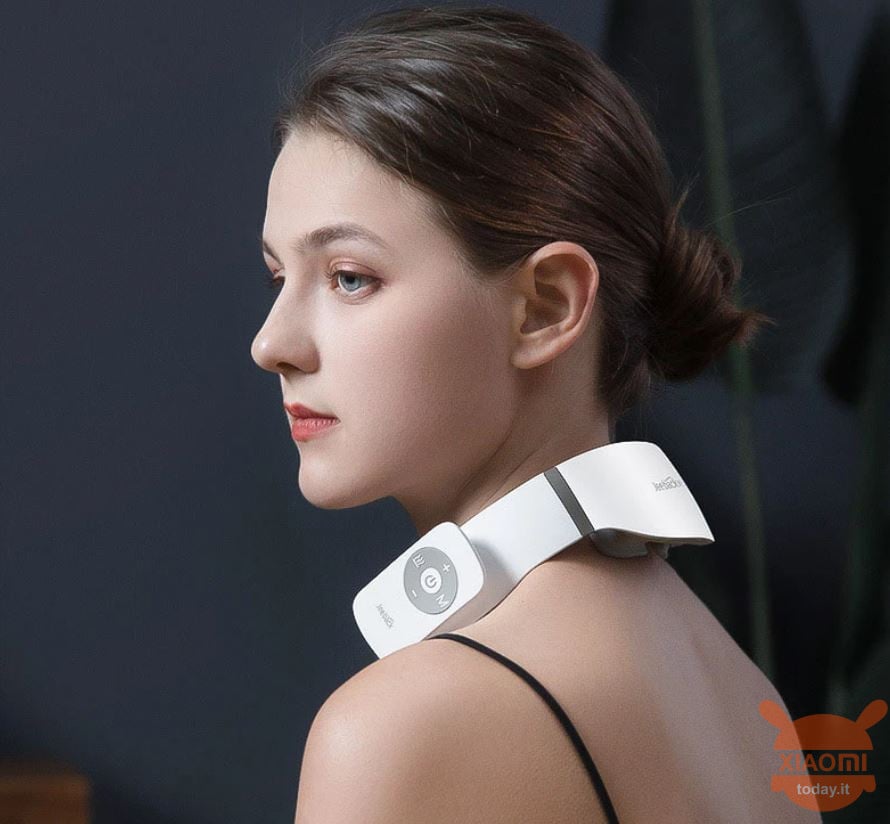 Xiaomi Jeeback G3 massager with 10 power levels, different modes of use, up to 83 beats per minute, 8 days of autonomy, temperature control, lightweight design for easy portability.
Specifications:
Brand
Jeeback (Xiaomi Cooperation Brand)
Name
Neck Massager
Model
G3
Rated Power
5W
Rated Voltage
3.7V
Net Weight
150g
Power Supply
Polymer Battery
Package Size
xnumxmm xnumxmm * * xnumxmm
Remote Control Size
80mm * 40mm
Function
-TENS Pulse Relieve Technology: 4 major massage techniques combines with 10 levels of intensity selection to better care for the cervical spine.83 Times Deep Massages Per Minute: G3 uses 4 massage heads, double positive and double negative to care for more areas of neck.
-Constant Temperature Hot Compress: Control the temperature at 43 degrees Celsius in 3 seconds, solve the cervical spine cold.8 Days Working on a Single Charge: If used for 30 mins a day, it can be used for 8 days.