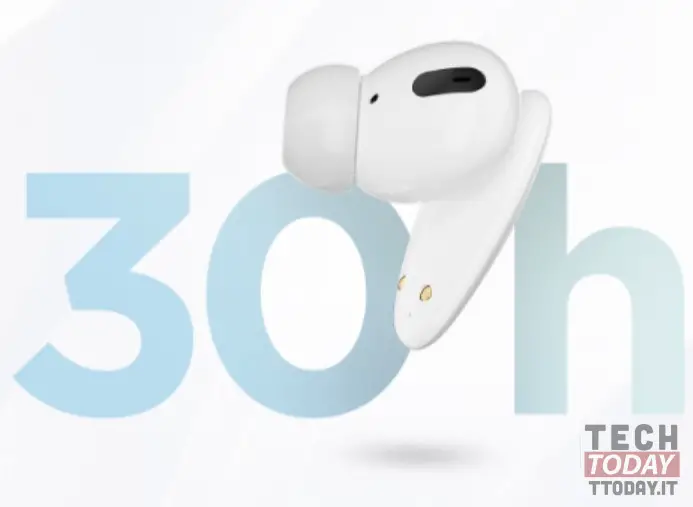 Today Lenovo officially announced that it will introduce a new product, the Xiaoxin Magic Bean True Wireless Noise Canceling Headphone E5, at the Lenovo Consumer Lightweight Ecological Autumn New Product Conference at 19:00 pm tomorrow, August 12th.
Lenovo Xiaoxin Magic Beans E5 officially unveiled: 2 hours of autonomy with 10 minutes of charging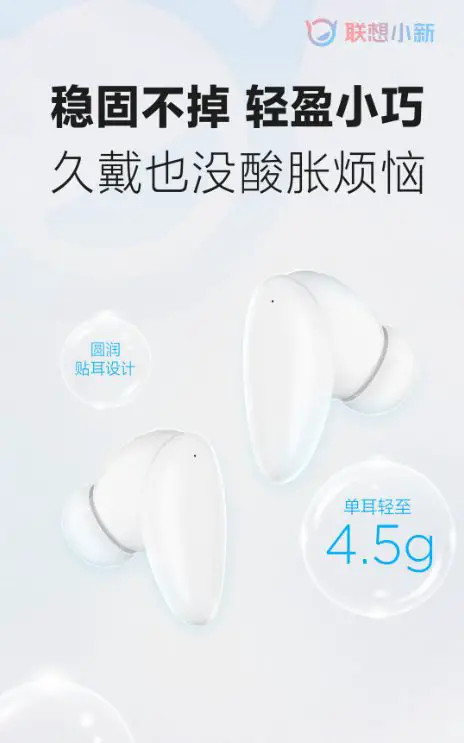 According to official reports, the Xiaoxin Magic Beans E5 adopts a rounded ear-mounted design and the weight of a single earphone is only 4,5g.
It is worth noting that the Xiaoxin Magic Bean E5 will also have good performance in terms of battery life. They can be used continuously for 30 hours when they are fully charged and you can listen to songs for 2 hours after charging for 10 minutes, so no less than other headphones in the same category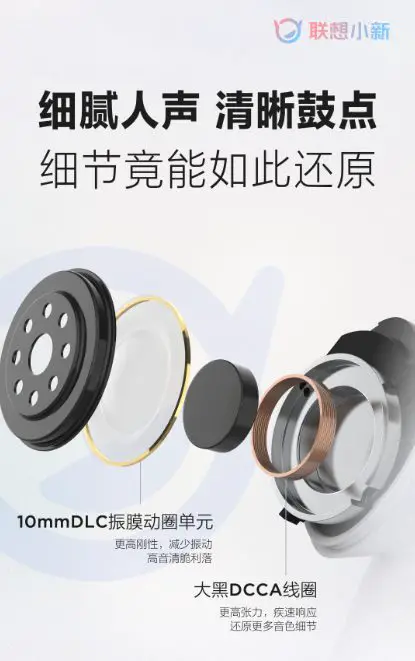 In terms of sound quality, these TWS headphones use a 10mm DLC diaphragm moving coil unit, which has greater stiffness and sharper highs. With the large black DCCA coil, the voltage is higher and more high-frequency tonal details are restored.
In addition, the new product supports active noise reduction of 43dB, and the noise reduction parameters can be adjusted adaptively according to the human ear.
On offer on Amazon
€17,99
€24,99
available
12 new from 17,99 €
as of December 9, 2023 20:30
Last updated on December 9, 2023 20:30