Today, OPPO officially announced the Smart Cat Litter Box, its first intelligent cat litter box.
OPPO Smart Cat Litter Box presented in China: bigger and safer than the others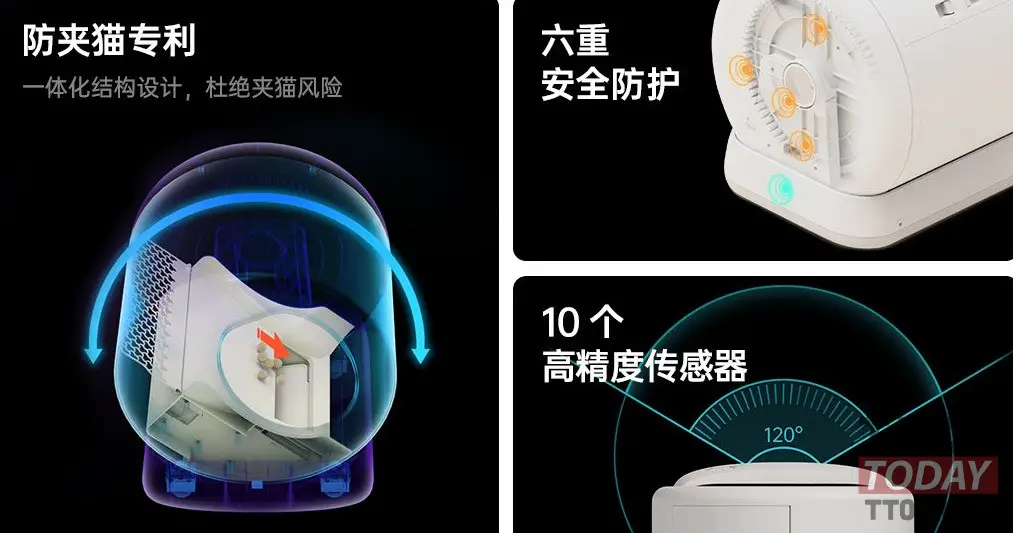 For the uninitiated, there are many types of automatic cat litter on the market, but the safety concerns of automatic cat litter boxes are also very well known, especially in some cases where the cat is pinched or even killed. .
OPPO's smart cat litter adopts built-in anti-pinch structure design and also supports six times more safety protection, so you don't have to worry about the kitten being caught. In addition, the size of this cat litter reaches 57,6 liters, which gives the cat enough space for activities.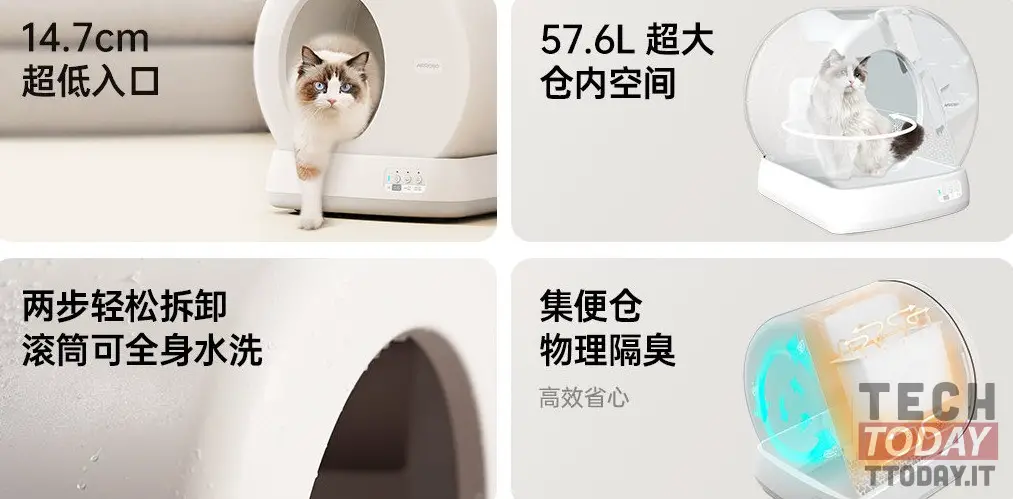 Judging from the official images, this product is manufactured by the AIRROBO brand of UBTECH. It is expected that with it, OPPO can build its own chain of ecological products.
In addition, it is reported that UBTECH is a high-tech innovation enterprise integrating research and development, production and sales of artificial intelligence and humanoid robots. "Airrobo" is a sub-brand created by UBTECH to enter the field of intelligent home cleaning.
The OPPO Smart Cat Litter Box will be sold in China at a price of 999 yuan, about 140 euros at the exchange rate.
On offer on Amazon
€34,88
€49,90
available
3 used starting at € 34,88
as of December 9, 2023 16:00
Last updated on December 9, 2023 16:00