Are you interested in OFFERS? Be smart and subscribe to our Telegram channel! Lots of discount codes, offers, pricing errors on technology from Amazon and the best online stores.
If you are a technology and gaming enthusiast, get ready for news that will change the rules of the game. Qualcomm, the San Diego-based semiconductor giant, recently announced the launch of three new processors for handheld consoles, part of its series Snapdragon G. These new products promise to revolutionize the way we play games, offering performance and features never seen before. Qualcomm's mobile gaming series includes three tiers: G1, G2 and G3. Each processor has been designed to meet specific needs, from lag-free connectivity to battery life and advanced graphics performance.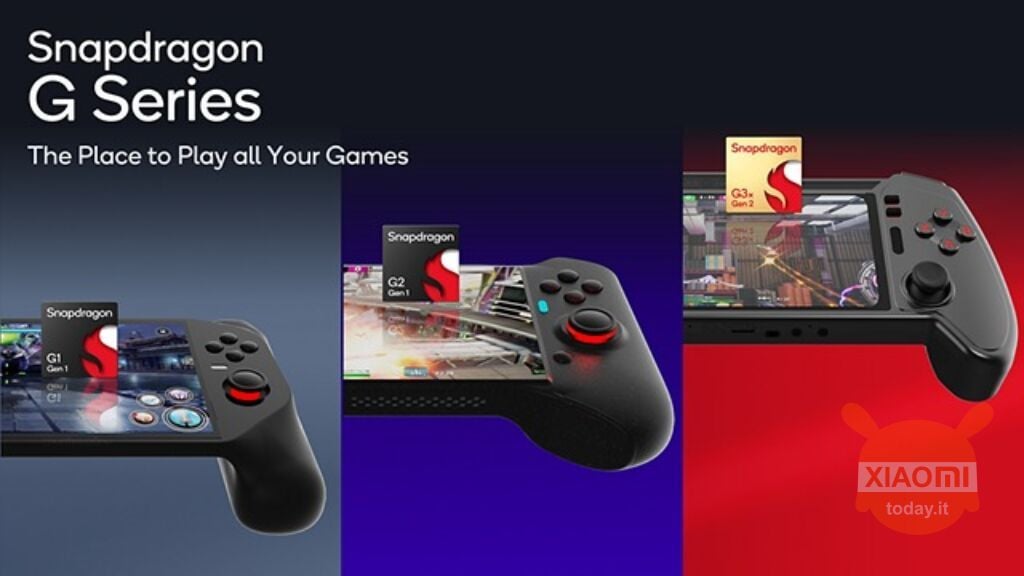 Read also: Qualcomm S3 Gen 2: the audio revolution in the gaming world
Snapdragon G1: the starting point
The G1 was designed for fanless portable gaming devices, ideal for game streaming. This processor focuses on lag-free connectivity and long battery life, allowing users to enjoy their favorite games for longer periods. The first member of the G1 family is the Snapdragon G1 Gen 1, featuring an 8-core Qualcomm Kryo CPU and a Adreno A11 GPU.
Snapdragon G2: the middle tier
The G2 was created to unlock full-fledged cloud and mobile gaming. This processor offers advanced 5G and Wi-Fi 6/6E connectivity, thanks to the Qualcomm FastConnect 6700 mobile connectivity system. The first product of this series is the Snapdragon G2 Gen 1, which features an 8-core Kryo CPU, a Adreno A21 GPU optimized for gaming and the Snapdragon X5 62G modem-RF system.
Snapdragon G3: the top of the range
The G3 is the flagship of the series, designed to deliver functionality and performance to scream. The new Snapdragon G3x Gen 2 offers performance of the 30% faster CPUs and twice the GPU performance of its predecessor. This processor also introduces high-end gaming features such as hardware-accelerated ray tracing, super resolution gaming, XR glass tethering, and low-latency Bluetooth audio with the Snapdragon Sound technology suite.