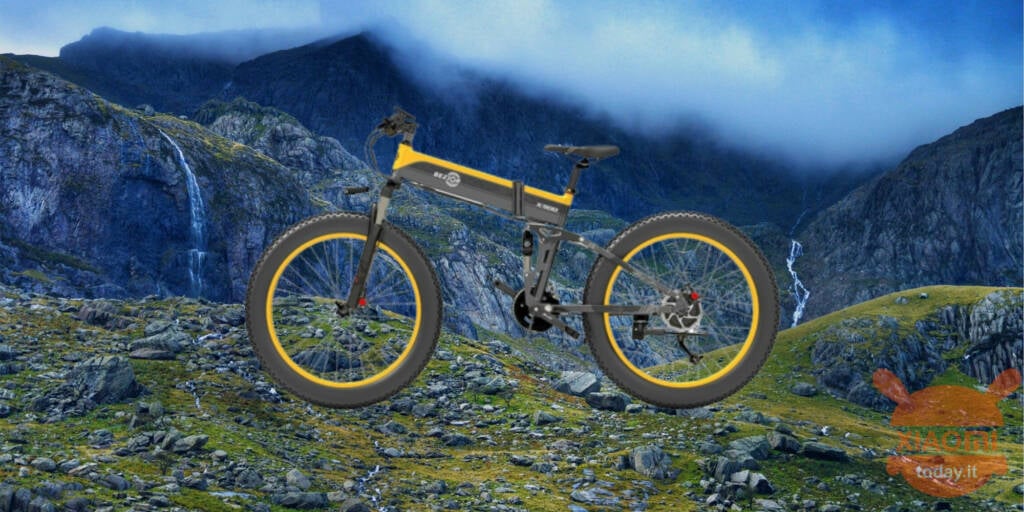 In these two years, electric bicycles have been a great success, thanks to the greater sensitivity to pollution but also a newfound passion for two wheels. So today we recommend two e-Bikes, La Bezior X500 and Bezior M1, which for price and characteristics, are an opportunity to enter this world.
The Bezior X500 and Bezior M1 electric bicycles
La Bezior M1 It is made of durable aluminum alloy but does not support excessive weight: 120 Kg in comparison to the 200 of the X500. However, it mounts larger tires than the previous model: we find 27.5 ″ tires slightly tessellated than together with the front shock absorbers guarantee a smooth and comfortable ride on rough roads. The smart side of the bike features a mini on-board computer with LCD display which provides all general and route data (distance, time, etc.). This is IP54 certified, so it can withstand dust and water. Some other technical data: The Bezior M1 is powered by a engine from 250W and 48V 12.5Ah battery that allows you to reach the speed of 25km/h as required by law. The maximum slope for which it has been designed is 35 °, beyond which the motor switches off completely.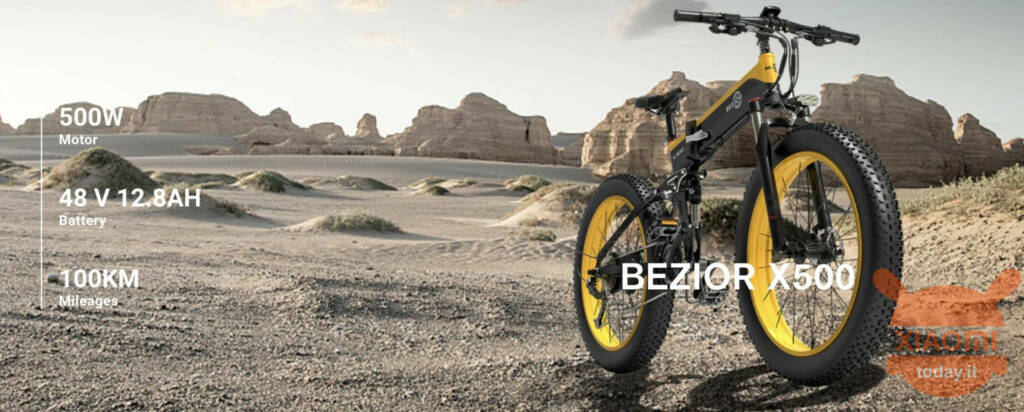 La Bezior X500 it is instead equipped with a 48V 12.4 Ah high capacity battery. The tyres by 26 " offer maximum traction and effortless driving on difficult terrain such as sand and snow. The mechanical disc brake, on the other hand, ensures safe braking even on off-road routes. The 500W brushless motor is capable of providing high movement power up to a maximum speed of 35 km/h. This power also translates into the ability to "climb" on a road with a 35 ° gradient. The sturdy aluminum structure also allows the electric bicycle to support up to 200 kg of weight. The display by 5 " allows you to keep under control the main data such as speed, gradient, battery and travel time.
The two electric bikes are available at a super price in the links below:
🛒 Electric Fatbike Bezior X500
🌐 For sale on Gogobest
💰 Goes down to € 899,99 from 1.099,99 €
📌 Buy: https://bit.ly/3RTKMeL
🛒️ Electric bike Bezior M1
🌐 For sale on Gogobest
💰 It drops to € 699,99 from € 789,99
📌 Buy: https://bit.ly/3BQ7miF
🇪🇺Fast Shipping from Europe Included (No Customs)