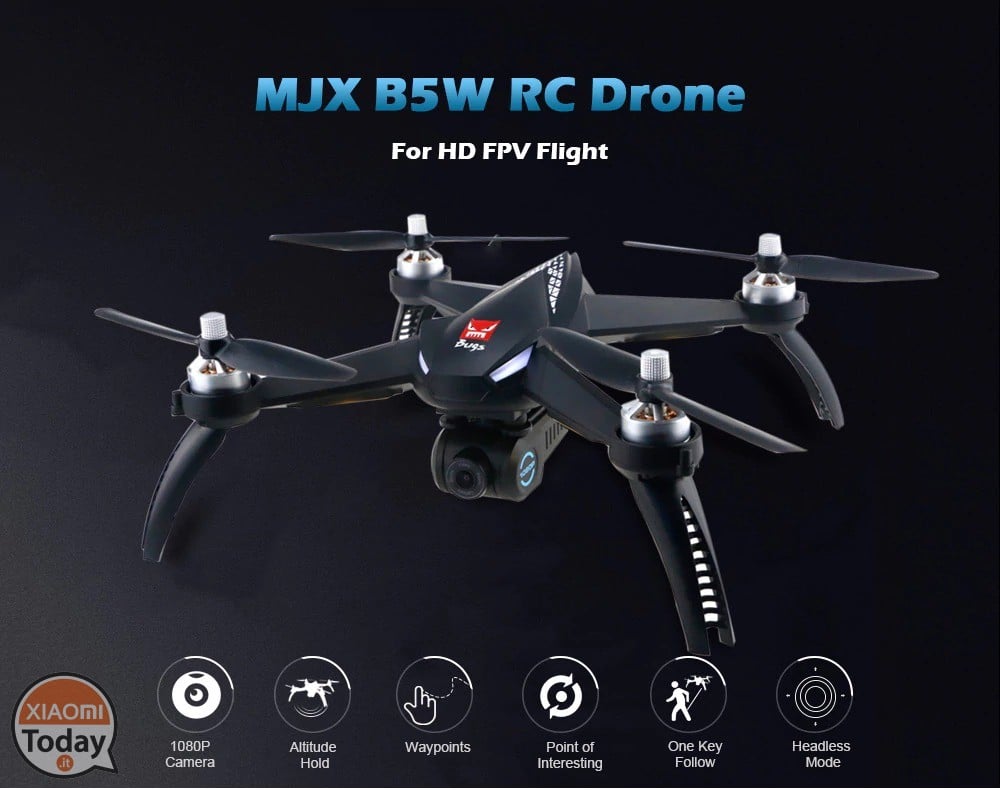 This offer today is dedicated to the Chinese brand Mjx, for years a leader in the aircraft sector. The company has developed over the years real best buy, like the models of the Bugs series, highly appreciated all over the world for their quality and low price.
MJX Bugs 2
This drone can boast a series of really interesting GPS functions, such as the One Key Return, the Smart Return to Home, the Fail-safe Return, the Low Voltage Return and the Position Hold. They contribute to making the use of the drone safer by minimizing the possibility of incurring accidents, allowing the system to act independently in the event of a malfunction. The room with WiFi from 5 GHz allows you to record videos in Full HD and send them without interference. The transmitter allows real-time monitoring of voltage, battery, etc. data.
MJX Bugs 3
Mjx Bugs 3 is mainly characterized by the innovative support for action cam, which offers total freedom to the user, now able to choose the camera to be used among the hundreds of compatible models. The drone boasts a range that reaches 500 meters, greater autonomy than its predecessor and better protection systems, for an unparalleled flight experience.
MJX B5W
This drone is equipped with several interesting features that can be used mainly through the app, such as the "point of interest" function that allows you to fly over an area determined by the user, the "one key follow" mode that allows the drone to independently follow the user and many other goodies that make the product really interesting. Real-time transmission has also been implemented, allowing to have under control what is being recovered at any time.
Are you interested in OFFERS? Follow our TELEGRAM Channel! Many discount codes, offers, some exclusive of the group, on phones, tablet gadgets and technology.