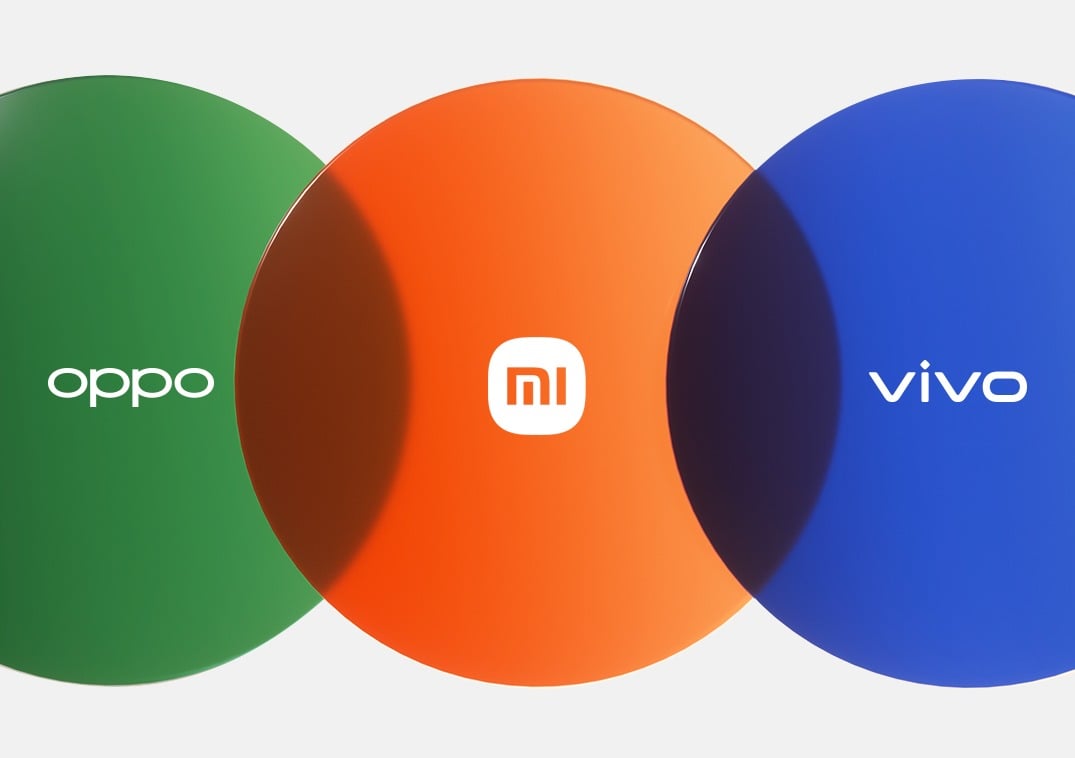 Are you interested in OFFERS? Be smart and subscribe to our Telegram channel! Lots of discount codes, offers, pricing errors on technology from Amazon and the best online stores.
In 2019, brands OPPO, Vivo and Xiaomi they formed theMutual Transmission Alliance". This alliance first launched a function called "mutual transfer", which is somewhat similar to Apple's Airdrop and is to realize the transfer of photos, videos and other files between devices in one click and also at a high speed. of transfer.
Xiaomi, Vivo and OPPO launch new data migration software between smartphones of different brands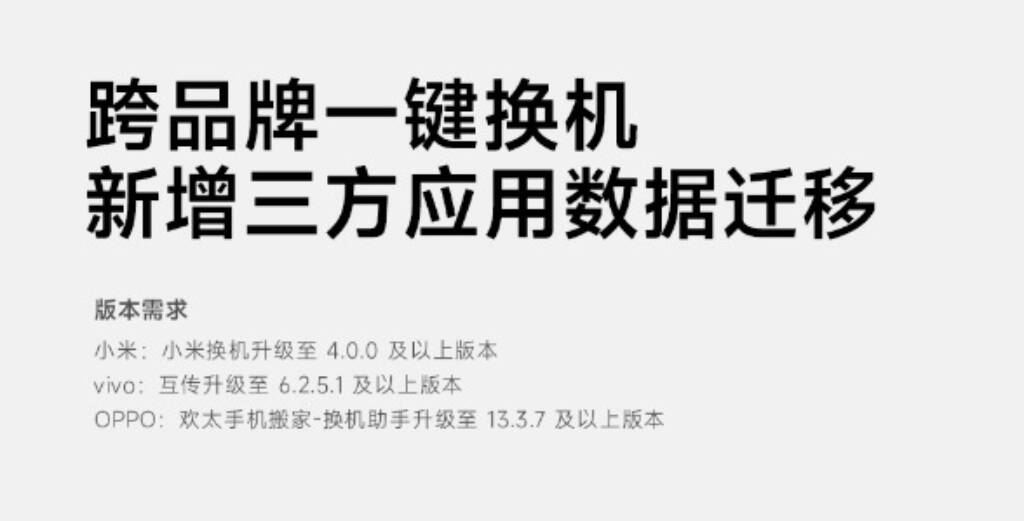 So far, the Mutual Transmission Alliance team has expanded from the original three companies, OPPO, Xiaomi and Vivo, to many other manufacturers including OnePlus and Meizu. Thanks to this we can seamlessly transfer files between devices of these brands.
Now, the three veterans of this alliance have come together for a new goal, namely to bring the function of migration of third-party application data to a new device (between devices of different brands). This means that from now on it will be much more convenient for us to switch between the three brands of Vivo, OPPO and Xiaomi and we will no longer have to spend half a day migrating the various apps, logins, settings, etc. by ourselves.
Data migration between OPPO, Vivo and Xiaomi: how it works
The specific replacement process is as follows (for the Chinese version):
First of all, you have to download the official replacement assistant corresponding to the new mobile phone to the old mobile phone. For example, if you are switching from Xiaomi to OPPO, you need to download a "OPPO smartphone migration" on the Xiaomi mobile.
Accordingly, Vivo's official replacement assistant is called "Vivo smartphone migration", while Xiaomi's official replacement assistant is called "Xiaomi smartphone migration".
So if for example you download the Xiaomi smartphone migration app on an OPPO smartphone, it fails to migrate data to the new device.
Once you open the "OPPO smartphone migration" app on your Xiaomi mobile, it grants you the necessary permissions, such as allow you to change system settings, enable all file access permissions, allow you to read and write text messages, phone calls, rubrics, etc.
Next, open the "OPPO Smartphone Migration" app on your OPPO device, click "This is a new device – another Android device", scan the code and pair it, and you can officially start migrating your phone data. Xiaomi on OPPO.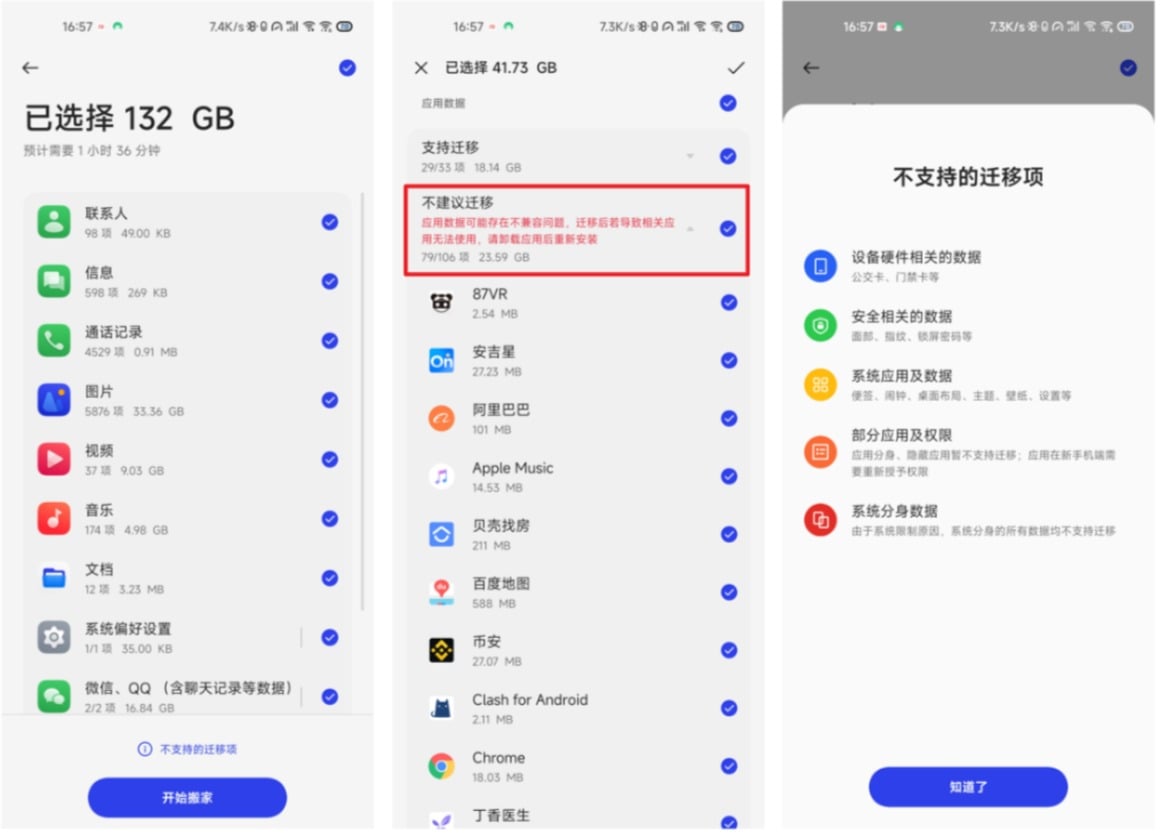 It can be seen that in addition to Chinese WeChat and QQ chat data, the software also supports the migration of other third-party application data and for those applications that may have compatibility issues.
There are data that does not support migration are of course those applications and system data including notes, alarms and settings as well as security-related data such as NFC and face, which we can also understand.
In any case, according to Chinese media, the migration speed is really fast. Basically, the whole process is over 50MB/s and the fastest it can even reach 100 MB/s. Are needed poco more than 20 minutes to complete the migration of more than 130GB of data.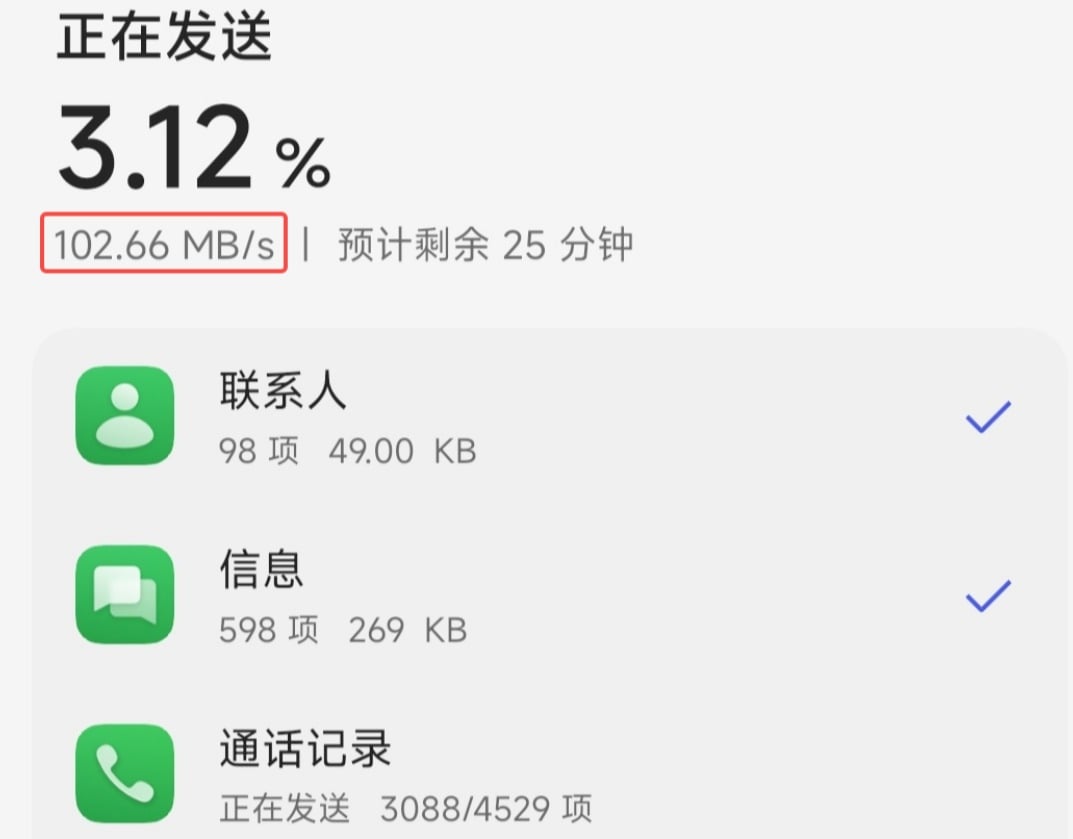 For example, a Chinese user opened WeChat on his new phone and found that he had automatically logged into your account and that the chat history had indeed been migrated. It is therefore a very useful feature and one of the best for devices of different brands.
At present, there are only three manufacturers: Vivo, OPPO and Xiaomi, which officially support data migration of third-party applications when switching phones. But other brands like OnePlus, Realme, iQOO and Meizu should follow suit.
There is no doubt that if this "mutual migration" feature becomes popular, more and more phone manufacturers will join in the future, so this problem that will no longer exist in Android.
It is very likely that this will force smartphone manufacturers to refine their devices more carefully, so as to help users use this new software which is very useful especially for less experienced users.
Prices on Amazon
€999,99
available
5 used starting at € 722,01
to June 5, 2023 10:19
Last updated on June 5, 2023 10:19