Are you interested in OFFERS? Be smart and subscribe to our Telegram channel! Lots of discount codes, offers, pricing errors on technology from Amazon and the best online stores.
If you are looking for a smartwatch that allows you to monitor your health, physical activity and communications, the DM50 it might be the right choice for you. It is a sports smartwatch that offers various advanced functions at a very affordable price, in fact it costs only €29 on the Tomtop store. Click here to take advantage of the offer.
DM50 is the sport smartwatch that calls for €29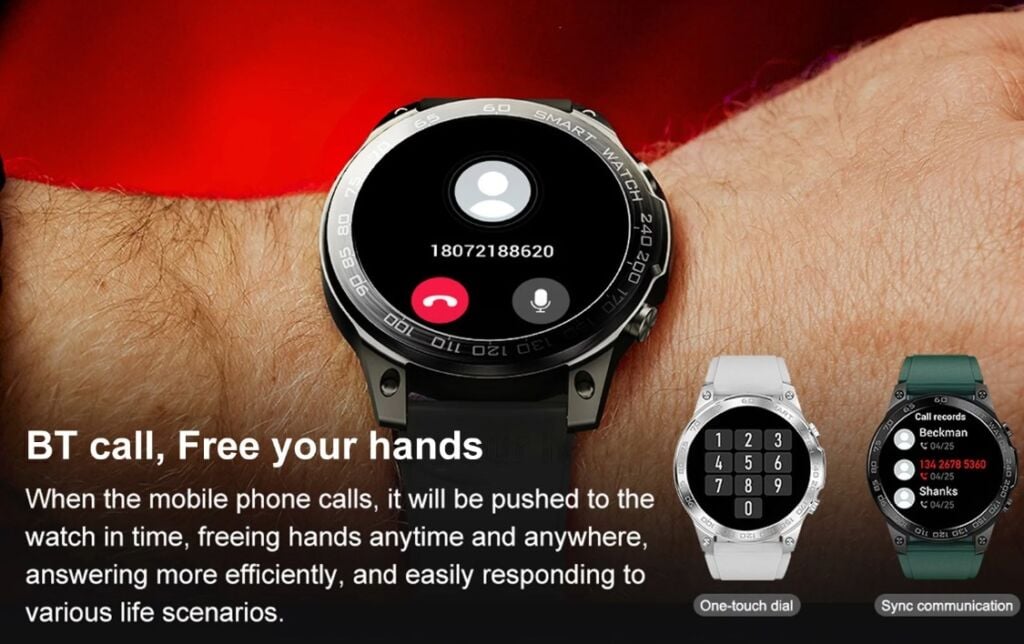 Going to the specs, the DM50 comes with a big one 1,43 inch AMOLED HD full touch screen, which allows you to clearly view data and notifications. You can also customize the watch face by choosing from the many templates available or by creating your own.
One of the most interesting features of the DM50 is the ability to make BT calls and play BT music. After connecting the smartwatch to your phone, you can use the smartwatch to call your contacts and listen to your favorite songs. This way, you can leave your phone at home when you go to play sports or go for a walk.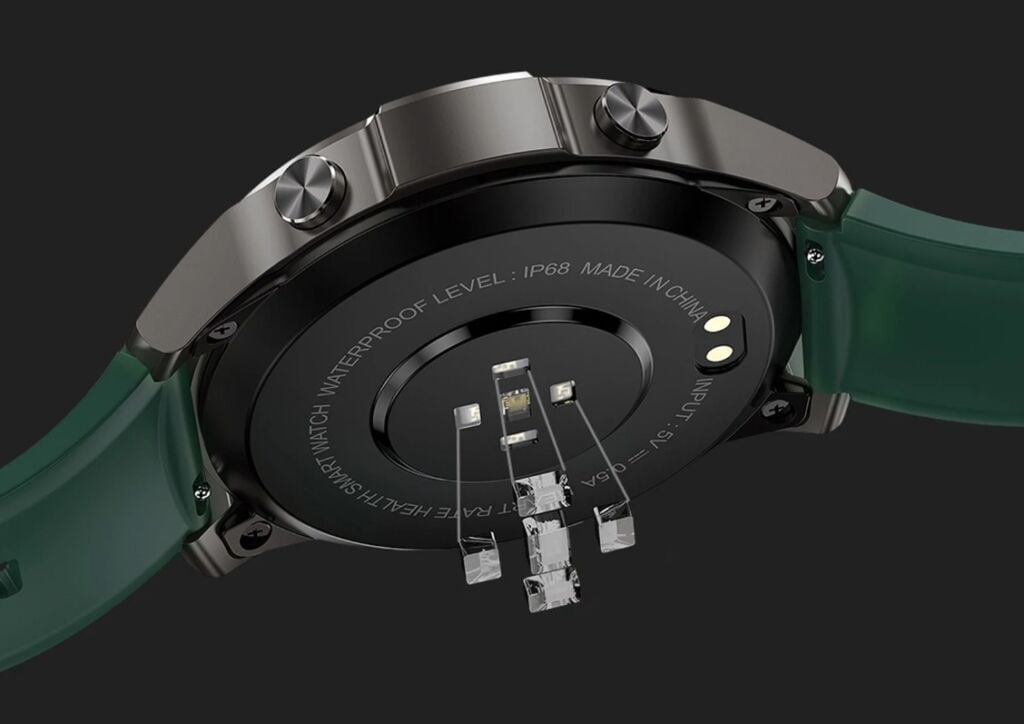 The DM50 is also an excellent ally for your health and well-being. This smartwatch accurately records yours heart rate, your level of oxygen in the blood and quality of your sleep, helping you understand how to improve your lifestyle. Furthermore, the DM50 supports different movement modes, such as running, cycling, swimming and others, with full exercise data recording. So you can track your progress and reach your goals.
The DM50 also keeps you updated on the important information you receive on your phone. After you connect to your phone, the smartwatch gives you the synchronous display of messages, calls or social apps, so you don't miss a thing. You can also set custom reminders to remind you of your daily activities.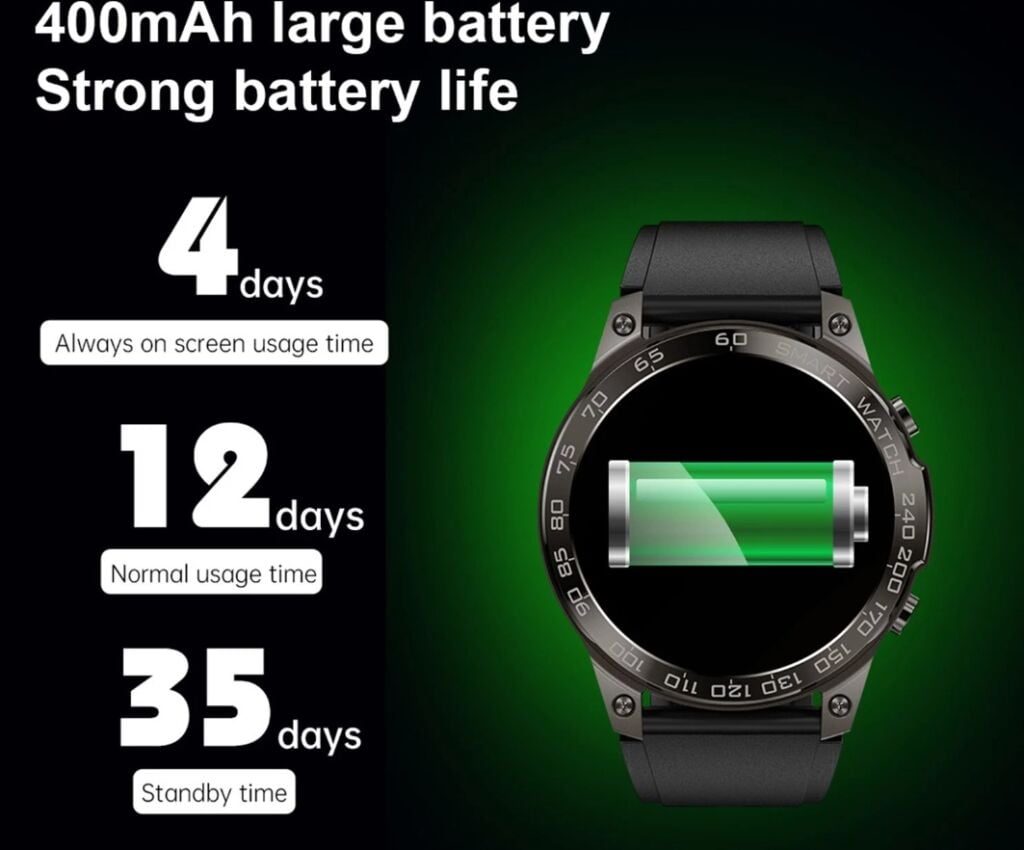 Another strong point of the DM50 is its battery life. Thanks to its built-in low power consumption BT chip, its sensor and its 400 mAh rechargeable battery, this smartwatch offers a autonomy of 12 days and a standby time of 35 days.
Finally, the DM50 is a smartwatch IP68 waterproof, which can withstand washing hands, raining, sweating or other water splashes. You can therefore wear it in any environment without any problems.