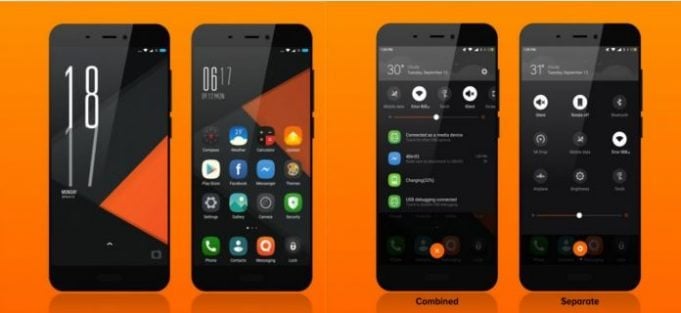 Today we present you an exclusive premium theme called Eureka Pro 8.
The Eureka theme is one of the most popular among MIUI users because of its elegant and refined design.
One of the finest features of the MIUI interface is that of personalization, made with the various topics on the Chinese store.
But how many times have we backed off installing a MIUI theme because it was too colorful or too much poco "Business" for us who go around in a suit and tie during the day and play with our devices at night.
Well Eureka Pro 8 is graphically optimized, with a nice and beautiful interface and design. It is one of the most sought after themes of the moment.
Optimized MIUI interface parts are:
Screen lock and initial screen
Notifications
Dialer and contacts
Messaging
Settings
Gallery
The packs of icons and wallpapers used in the theme are pleasant and impressive. Try the theme on your Xiaomi and I'm sure you will like it.
You can download the theme from this link, and if you do not know how to install MIUI themes directly on the phone, I'll leave you our link guide.
Updated:
Some users have complained about the impossibility of installing the theme as the device in their possession returns the error: "Issues from third-party sources are not supported error: download | auth rejected 402".
Therefore, if you also encounter the same error, the procedure to follow in this case is this: From the file explorer, open the MIUI folder and then the Themes sub-folder. Paste the theme file you just downloaded here. Restart the phone and at this point, once the device has restarted, open the themes application or go to Settings-> Themes. Choose the theme you just downloaded and install it. Restart the device again.