If you are like us and you like to experiment with technology, the HAYLOU PurFree (BC01) are definitely one of the most interesting products on the market, it is in fact a new pair of bone conduction headphones. The earphones are in promotion on The Amazon at the launch price of €74,99 using the discount code HaylouBC01. Click here to go to the offer.
The HAYLOU PurFree Earphones (BC01) with bone conduction land on Amazon: quality and practicality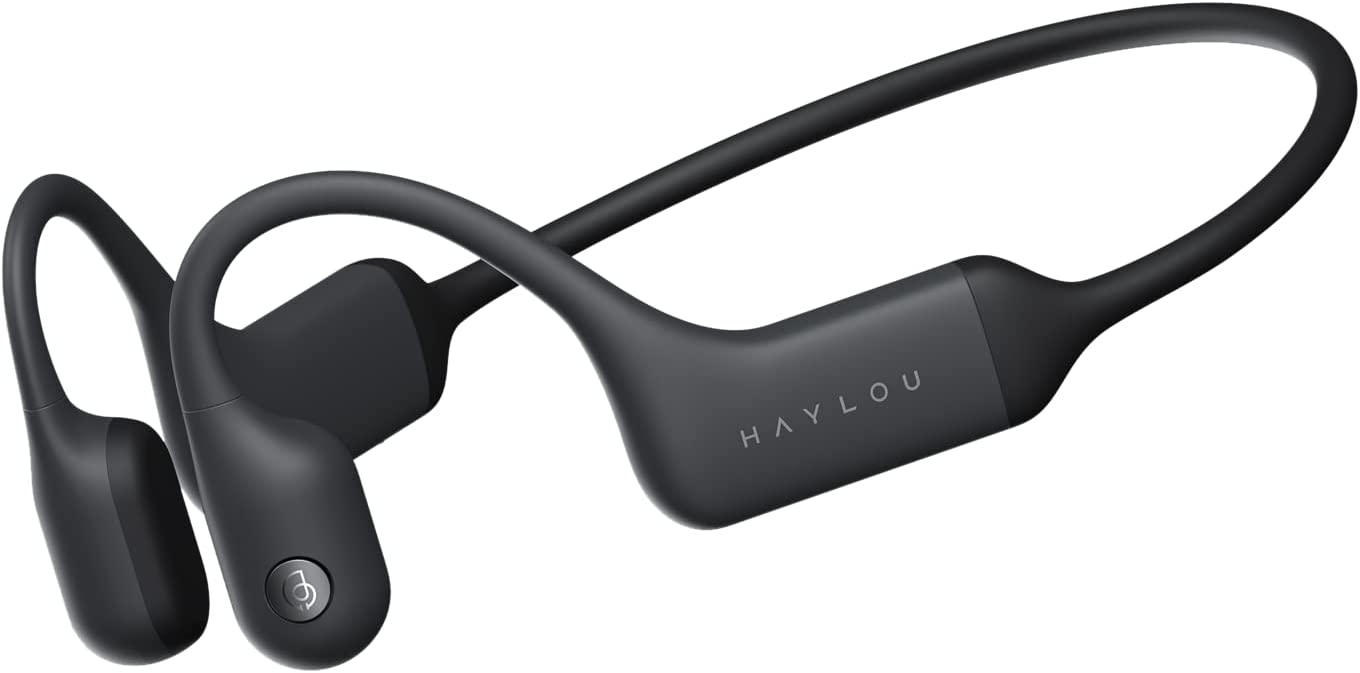 But how do the HAYLOU PurFree (BC01) work? As mentioned earlier, these earphones from HAYLOU use bone conduction technology to receive sound, close to the cheekbone, and the sound wave transmits directly to the auditory nerve through the bone.
This type of earphones bring a more comfortable sports wearing experience, along with a healthier ear canal, as the HAYLOU PurFree leaves the eardrums open. This also increases safety as it allows us to remain aware of the world around us.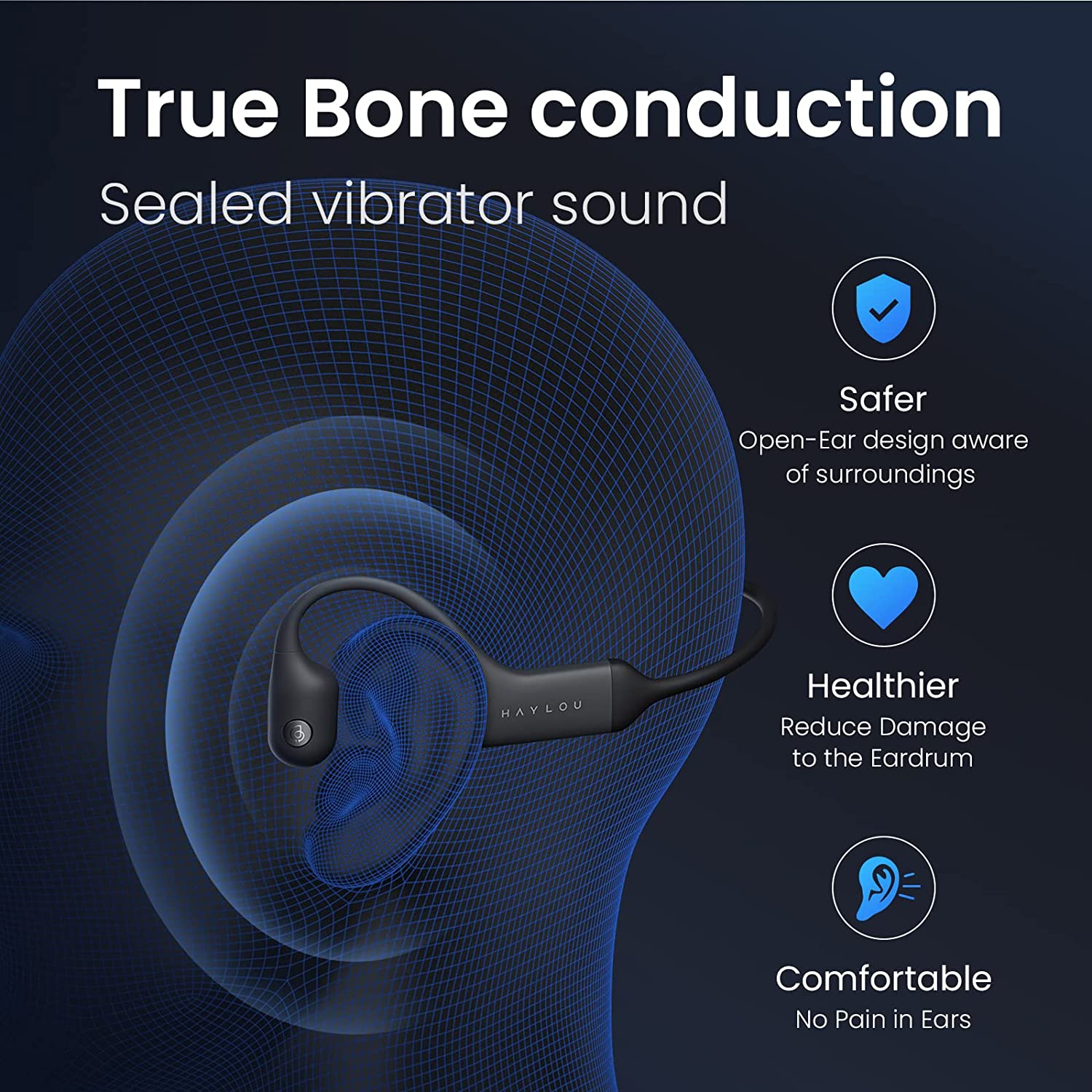 The HAYLOU earphones have an IP67 waterproof rating, therefore they are completely waterproof to sweat and excellent to use for training, fitness and running, but not for swimming).
The HAYLOU PurFree (BC01) come with 3 easy to use buttons, you can easily play / pause music, skip to the previous or next song, increase or decrease the volume, answer and end phone calls, activate Siri or the assistant Google etc ..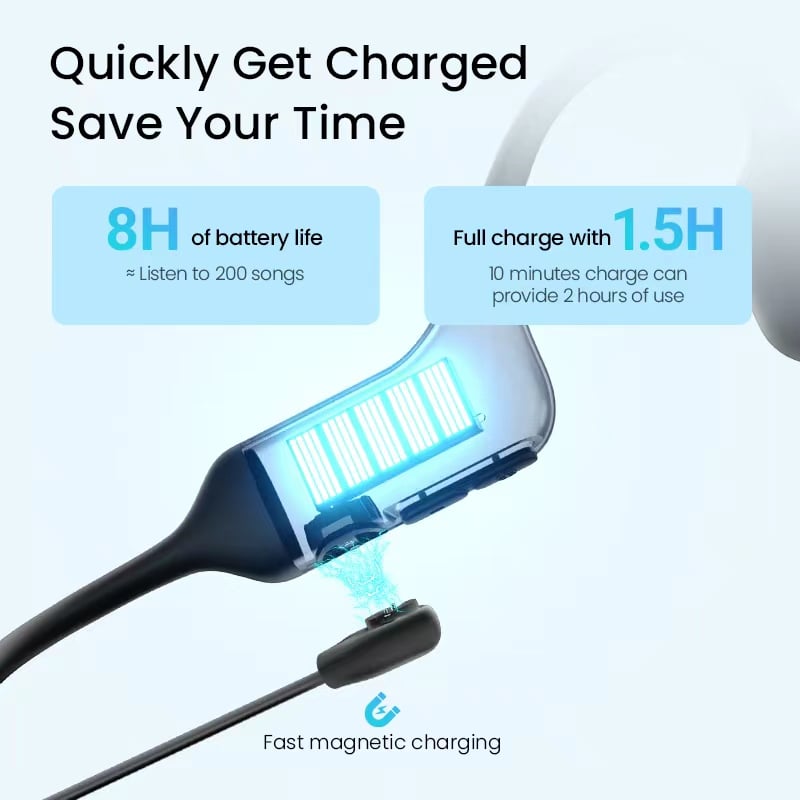 As for autonomy, the Bluetooth headphones support up to a maximum of 8 hours of music or calls, while once downloaded, the product also has a quick charge of 10 minutes for up to 2 hours of battery life. The headphones are also easy to charge as they support magnetic quick charge.
Finally, other features on board the HAYLOU PurFree (BC01) include a double microphone to capture the voice in an omnidirectional way and the CVC Call Noise Cancellation technology that reduces background noise and improves call quality.