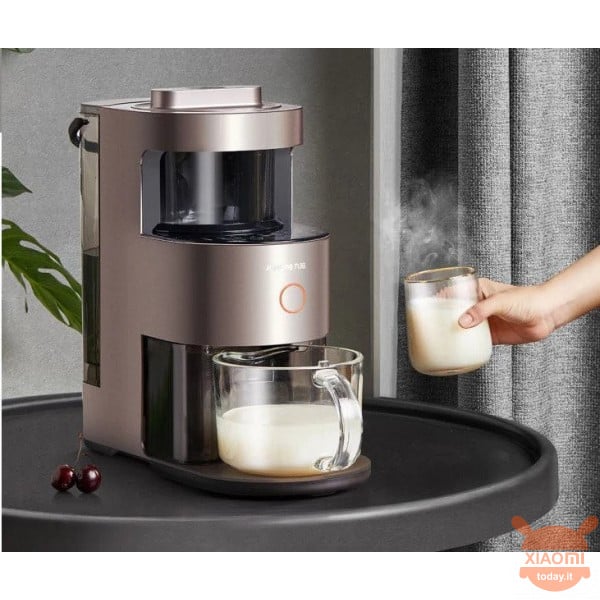 Joyoung is a Chinese company producing cooking machines, with a view to domestic use. In this article we propose a series of very interesting products, ideal for simplifying life in the kitchen, making it smart at the same time.
Here are the best products from JOYOUNG
Let's start with OYOUNG Y1 Multipurpose Blender. This model allows you to easily prepare fruit juices, smoothies, soups and other high quality drinks. Equipped with a powerful 1200 W motor, JOYOUNG Y1 starts up 4 multidimensional stainless steel blades at 32.000 rpm all this allows healthy and nutritious snacks and meals, without losing any nutritional value and no vitamins.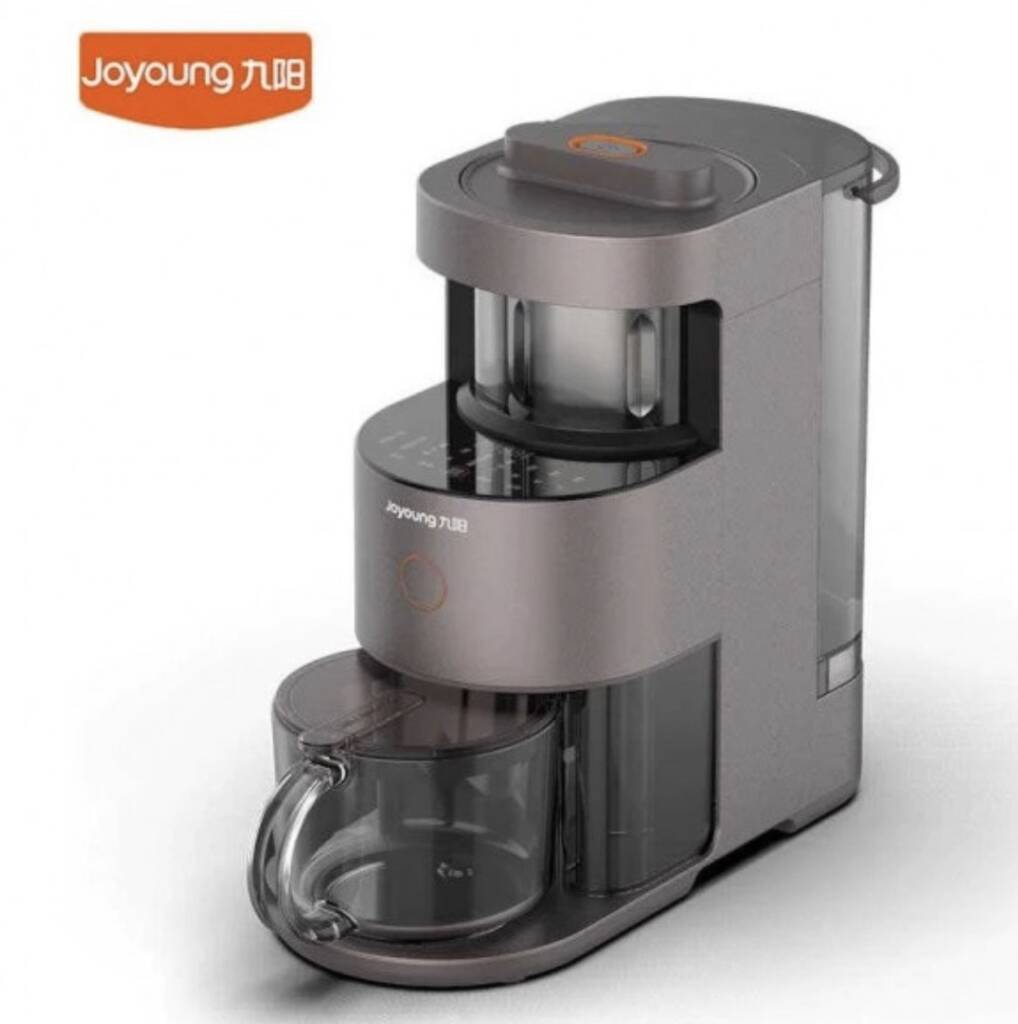 The blender additionally possesses one smart touch screen e 9 preset programs with which you can prepare smoothies / fruit juices / soups etc. By relying on this incredible product it will be possible to blend fruit, vegetables and much more quickly and easily.
It also has the ability to heat the drink evenly, allowing you to also enjoy a hot meal when needed. There is also a 24 hours timer, so you can prepare the ingredients in a 1200ml jug in the evening and enjoy your freshly brewed fruit juice or smoothie for breakfast in the morning.
An added value is also represented by the "self-cleaning program" functions with thermal drying and the "sterilization" function, which allows a deep cleaning of the mixer at high temperature, simply by pressing the button on the home screen and letting the device do its duty. Finally, JOYOUNG Y1 is equipped with a silent motor with independent fan that reduces the noise to 60dB, so it will not cause annoying noises when making drinks.
To buy it on offer CLICK HERE.
The second model we want to recommend is JOYOUNG Soup Maker. This device will shorten the preparation time of your homemade soup. With its fast operation, the new Soup Maker will heat and prepare your meal in just 21 minutes.
JOYOUNG soup machine features a unique extra-thin base with a powerful 1200 W motor with 28.000 revolutions per minute and a 1,6 liter jug ​​volume, which is enough to prepare 5 portions as a starter or 3 large portions as a main course. The device comes with one LED smart touch screen and six preset programs, so you can prepare the kind of soup you want or delicious drinks and smoothies.
JOYOUNG Soup Maker allows you to simply mix ingredients, make compote / juice / soup puree / soup with larger vegetable chunks or simply fry the ingredients in it.The soup maker can be washed in the dishwasher. For even easier maintenance and quick cleaning, the device is also equipped with a "self-cleaning program" function, so just press the button on the home screen and let the device do its job.
To buy it on offer CLICK HERE.
The third product is a rice cooker, that is JOYOUNG Electric Rice Cooker 4L. With this machine they can be prepared up to 8 cups of excellent rice at a time, steamed flawlessly, thanks to the auto-off function at the end of cooking.
JOYOUNG rice cooker in stainless steel It offers a capacity of 4 liters. It turns off automatically. The high power of 860W allows the container to heat up quickly, so the rice is cooked quickly.The rice cooker features a simple square housing with a brushed metal frame and the 4,0L volume allows you to prepare up to 8 cups of rice, enough for 2- 6 people.
Its multilayer design effectively retains heat and allows rapid heating, thanks to 860 W of power and constant circulation of heated air, the rice will completely absorb water and thus retain all its nutritional properties. Steamed rice can be prepared in just 22 minutes.
Are available six preset programs for faster preparation of dishes. You can choose between: oatmeal preparation / white rice / brown rice / quick cooking / slow cooking and steaming. The package also includes a steamer pan, so you can prepare cereals and vegetables at the same time and save time. The functions of a are also available 24 hour timer and a 12 hour heater.
To purchase it with a discount code worth 10 € JOYOUNG10 valid until 25/09/2022 CLICK HERE.

Finally, the last proposal is JOYOUNG Y1 Container for dry grinding. The bowl is compatible with the JOYOUNG Y1 multifunction blender. With its help, it is easy to chop and grind peanuts, cereals, coffee, cocoa beans, spices and other dry ingredients.
To buy it on offer CLICK HERE.