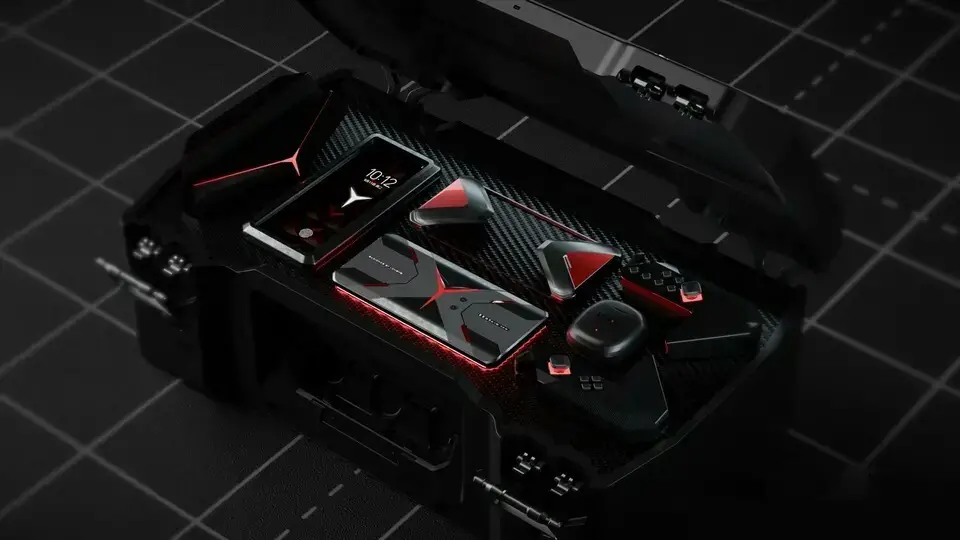 The sector mobile gaming is very much in vogue in recent times not only for those who love video games. Those who love super-performing devices are also looking for a gaming device. Sometimes, however, we fall into the trap that these smartphones suffer from software gaps poco they affect the game sessions, but cause problems at other times. Hopefully Lenovo, with his Lenovo Legion don't fall into the same mistakes. The device in question was shown for the first time today, through an image that reveals the and also theCustom OS designed for gaming.
Lenovo Legion shows itself from the front: display without holes but also a custom OS with a gaming soul
After seeing the news that will affect this device, or the charging connector and cooling, as well as the battery, let's see what we know about the display. Although we don't have numbers, we can say with absolute certainty that Lenovo Legion will be able to count on a true full screen.
By increasing the exposure of the image disclosed directly from the official Lenovo account on Weibo, we note theno camera. This is not present on the display neither in the form of a notch nor in the form of a hole. This means two things: either the sensor will be a pop-up type or it will be between the top of the glass and that of the body. In fact, a small empty space is visible. Maybe the camera will be placed there.
The choice of location, pop-up or not, is excellent as it will allow the gamer to take advantage of one more screen for sessions. In addition to this we also have information about the OS. According to what has been revealed, the device will be equipped with a customized interface dedicated to gaming. Kind of like the JOYUI 11 of Black Shark.
Finally, it seems that the device can count on well two USB-C connectors for loading: one on the long side and one on the short side. Choice apt, even this, given that thereNormal use of a smartphone foresees the vertical and not horizontal position.
Through | Weibo