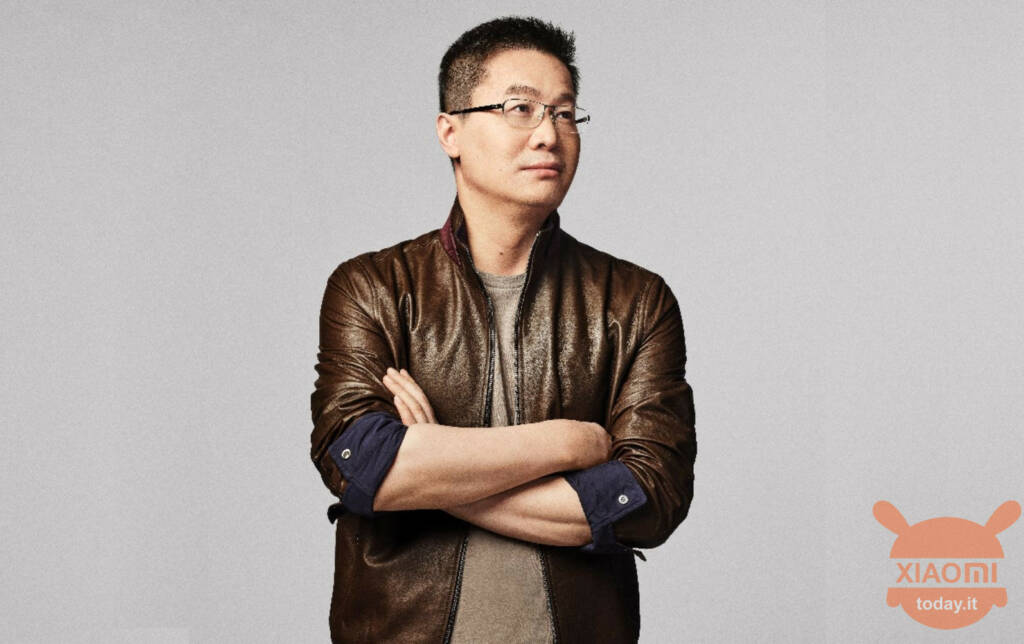 Xiaomi Group today announced that Lu Weibing has been promoted to group president and will continue to serve as chairman of the international affairs department, while managing the mobile phone department, Xiaomi product ecosystem, major household appliances department, China and India region.
Lu Weibing takes the place of Wang Xiang: he is the new president of the Xiaomi group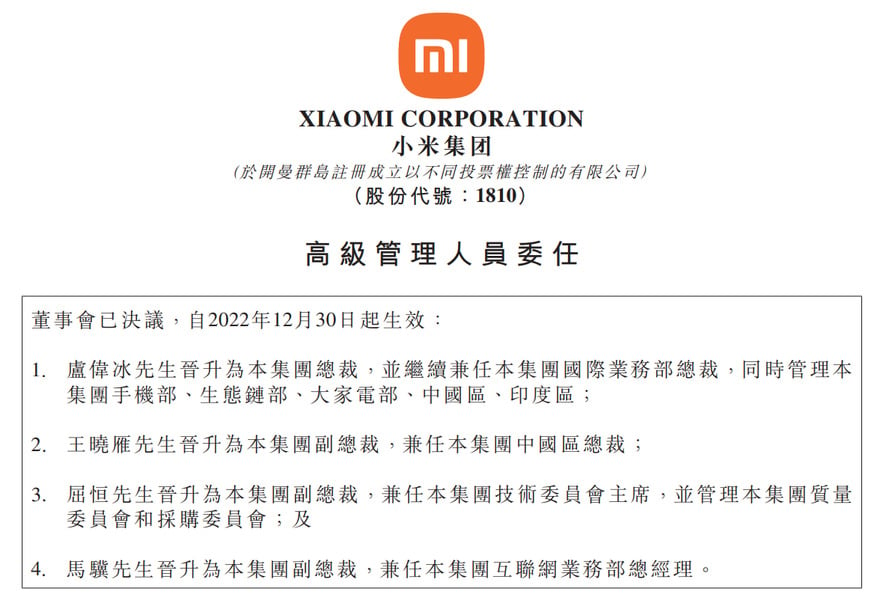 The official press release also announces that:
Qu Heng has been promoted to vice president of the group, at the same time he is the chairman of the technology committee of the group and manages both the quality committee and the procurement committee of the group.

Ma Ji was promoted to group vice president and concurrently was chosen as general manager of the group's Web business department.
Recall that not long ago, Xiaomi founder Lei Jun released an internal letter stating that the previous chairman, Wang Xiang, would retire and officially step down as chairman of the group on December 30, 2022. At the same time, he will continue to serve the firm as a senior consultant. After careful discussion and negotiation by the company's partner committee, it was decided to promote Lu Weibing as the new group president, who will officially succeed on December 31st.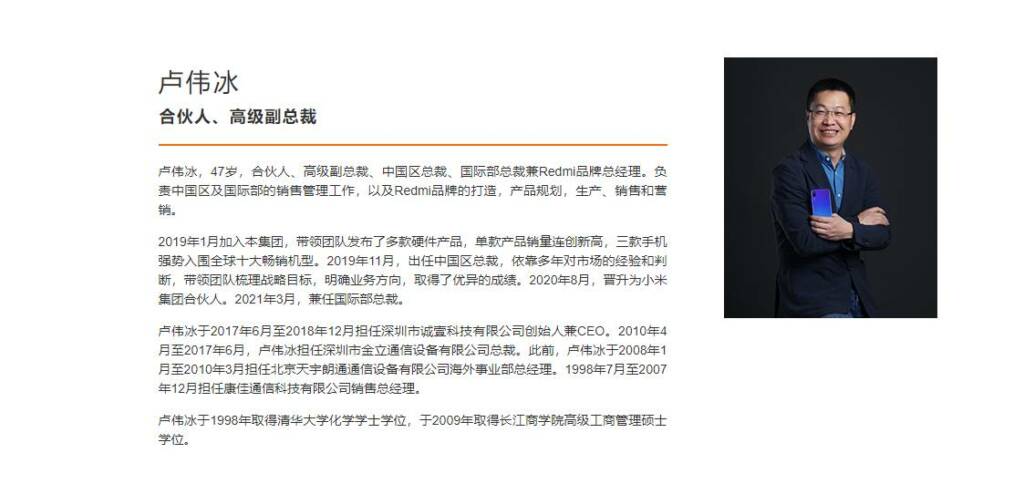 Xiaomi's official website shows that Lu Weibing joined the Xiaomi group in January 2019 and led the team to release a variety of products. Product sales hit new highs, with three smartphones among the top ten best-selling smartphones in the world.
In November 2019, Lu Weibing became president of the China region, as he already had years of experience in the smartphone industry and market. Lu Weibing led the team to set strategic goals, clarify business direction, and achieve excellent results. In August 2020, he was promoted to partner of Xiaomi Group. In March 2021, he began to simultaneously cover the position of president of the China region and the international one.
Xiaomi 12 Gray 8GB RAM 256GB ROM
1 used by 450,21 €
1 February 2023 8: 54

Amazon.it
Price updated on: 1 February 2023 8:54