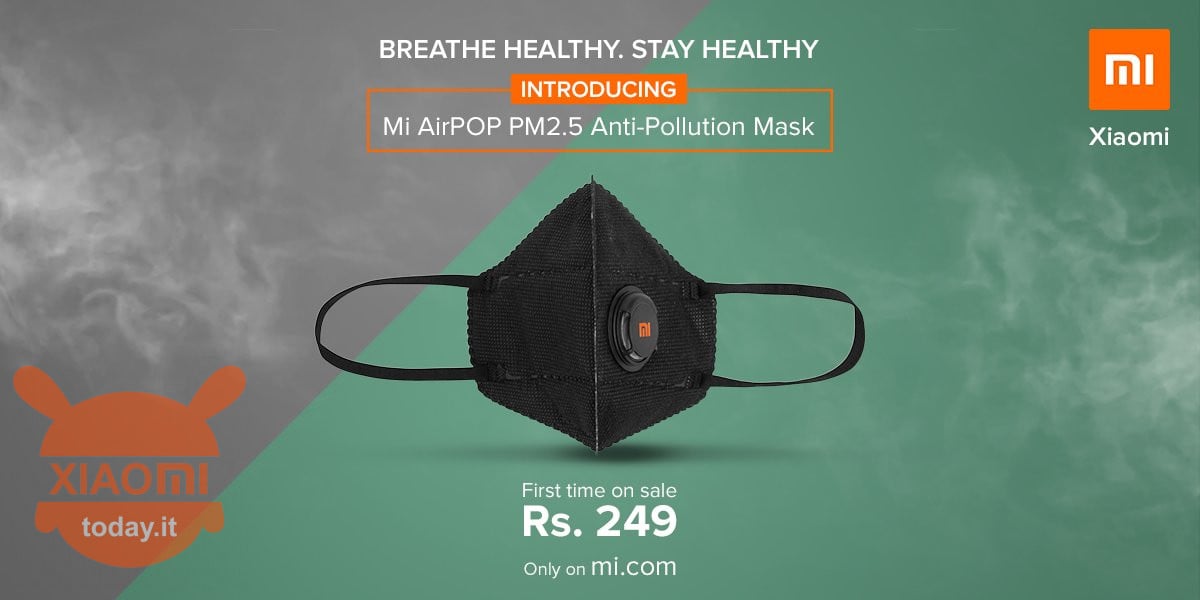 The new mask Mi AriPOP PM2.5 is available for purchase, at least for now, exclusively through the Official site Mi.com with a price of 249 Indian Rupees (the sales package contains two pieces), at the current exchange rate 3,15€. Xiaomi claims that his last product destined for well-being of man is designed to offer one 99% protection having from his particular process of finishing four layers. The Mi AirPOP it is sold exclusively of black colour as it is designed for everyday use in India which, as we know, has decidedly high pollution conditions. The mask is constructed with a skin-friendly fabric and with a 3D design which promises a good "wearability": in fact it is produced with one 3D Soft Fit Sponge technology which allows the mask to automatically adapt to the characteristics of the face.
MiPiPOP PM2.5: the Xiaomi anti-pollution mask
As mentioned before the anti-pollution mask Mi AirPOP PM2.5 is equipped with four layers of filters which help fight fine dust and all polluting weathering agents, including pathogens, pollens, fats and exhaust fumes. Xiaomi states that the mask offers the 99% protection PM2,5: the term term PM2,5 identify the particles with an aerodynamic diameter of less than or equal to 2,5 μm, characterized by a long period of permanence in the air and therefore the most harmful.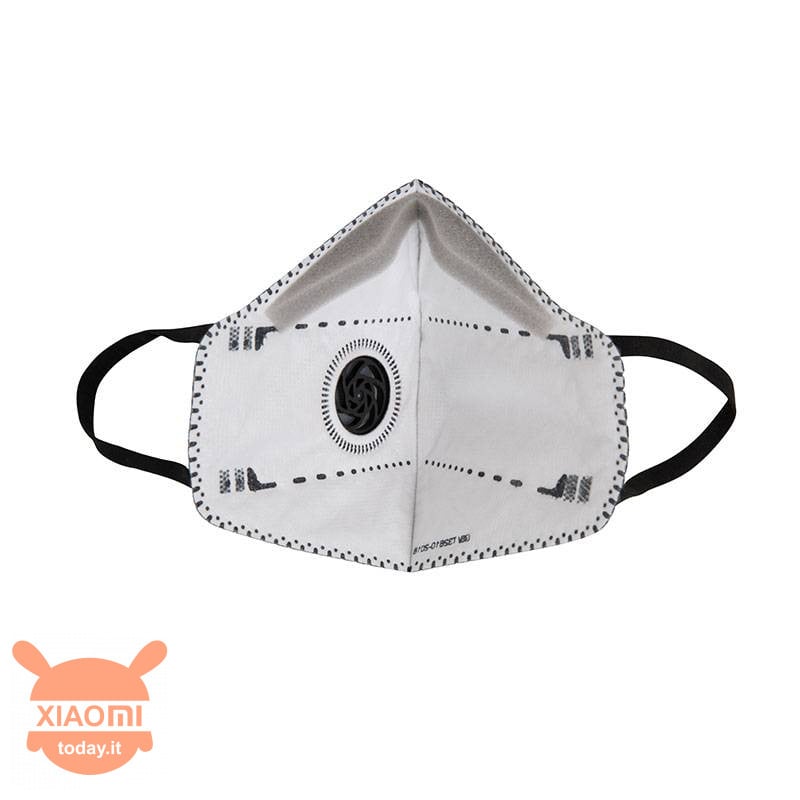 As you move from the first layer to the fourth, the degree of filtering of fine particles also increases, and finally it will take place a waterproof layer for reduce the accumulation of vapors on the face when you breathe. Besides this there is a kind of valve "in tip" to the mask to help the man breathe if there is an increase in vapors inside it.
Each mask can be used for 15 hours a day, which means that if you use the mask for an hour a day, the torque provided should last a month. Looking at the increasing levels of pollution in India, due to the gases produced by factories and cars, this product will represent a new victory for Xiaomi in the Indian economy.
Are you interested in OFFERS? Follow our TELEGRAM Channel! Many discount codes, offers, some exclusive of the group, on phones, tablet gadgets and technology.