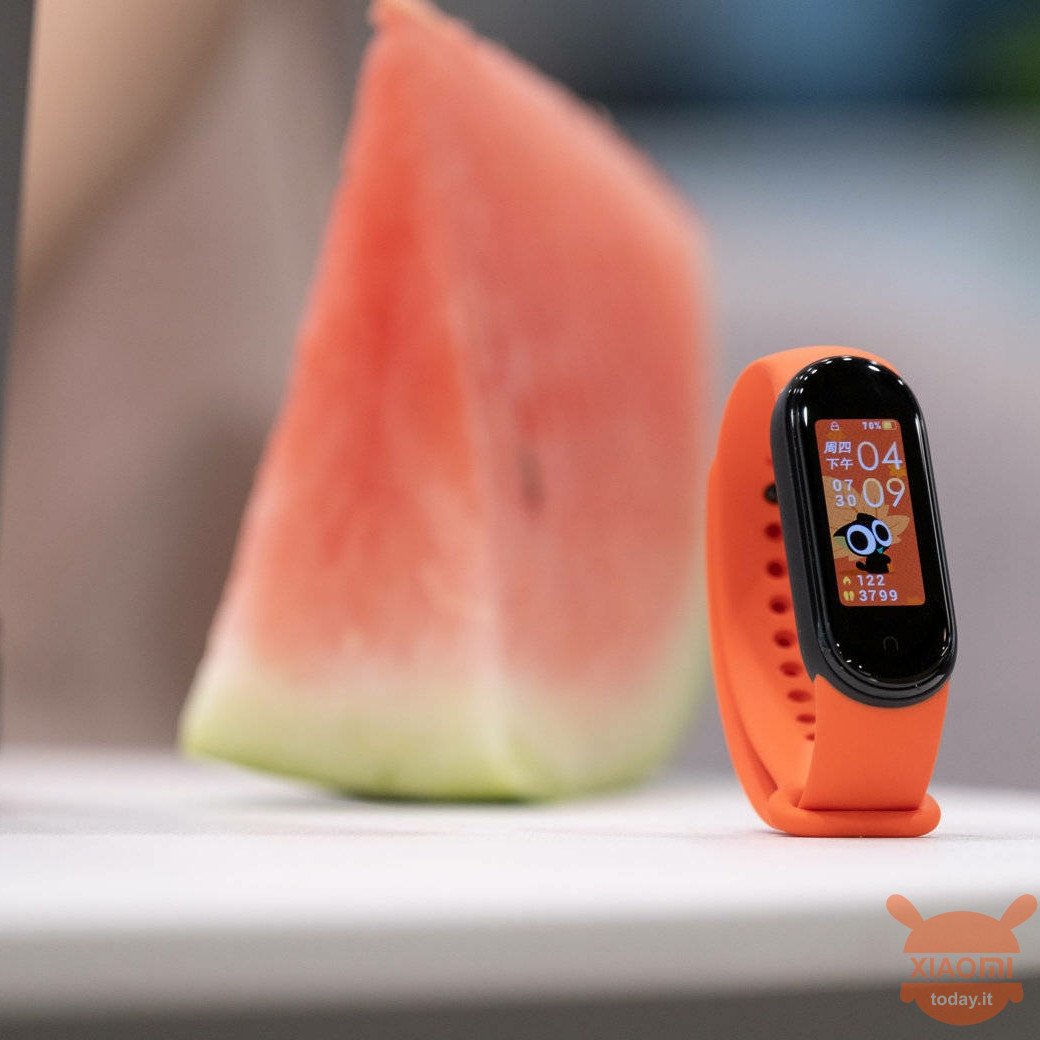 Not many days the new one Mi Band 5 entered the European market with one total disappointment. In fact, unlike what was expected, neither a Pro version was presented with NFC, support for Amazon Alexa and blood oxygenation control (SP02), let alone a version that in general was worth buying. Let's face it: it's one Mi Band 4 with a bigger screen. But MagicalUnicorn, geek always on the piece of GeekDoing made a very interesting discovery. The smartband we are waiting for is actually Amazfit Band 6.
An incredible discovery by GeekDoing: the Mi Band 5 that we are waiting for, the one with Amazon Alexa and SP02 is actually another product
If you remember correctly, about fifteen days ago, we discovered a preview of a new Amazfit product by Huami. It is about Amazfit Band 6, a smartband that should be in all respects equal to the Mi Band 5. In fact, it seems that it will be like this and to prove it there is the data that MagicalUnicorn found inside the Amazfit application code in version 4.8.0. The things the developer has discovered are different: code name (and it will amaze you), design and features. Let's see them all.
Maybe a disappointment, maybe not, but this is the design of the latest Xiaomi smartband. Based on what the user said above the two products should be virtually identical and not only as regards the form. In fact, the code name of this Amazfit Band 6 aka Mi Band 5 also sounds strange: it's called Y. Remember this name? It was the same name as one of the versions of the 5, especially that without NFC and which is recognized by the code number XMSH10HM. Despite the lack of support for the chip for contactless payments, there was support for Amazon Alexa (the only model that supported it, between the two York and Kongming, was just that).
If you thought it was over here you are wrong. Even the Features they are a novelty and they are the two main ones we were looking forward to. The first is the possibility of use Amazon Alexa as a voice assistant while the other is the possibility of see oxygen saturation in the blood (SP02). Both are present in the code and therefore will be integrated into the Amazfit Band 6.
In short, if we are not wrong, and we believe not, Huami will shortly present the Amazfit Band 6 which will be none other than the Mi Band 5 with all the features we wanted, excluding NFC. Now a doubt remains however: the Pro and Lite version will they be for the European market? And what will be the differences?
Xiaomi Mi Band 5 Global
🇨🇳 EU Priority Line Shipping (No Customs)
Source | GeekDoing