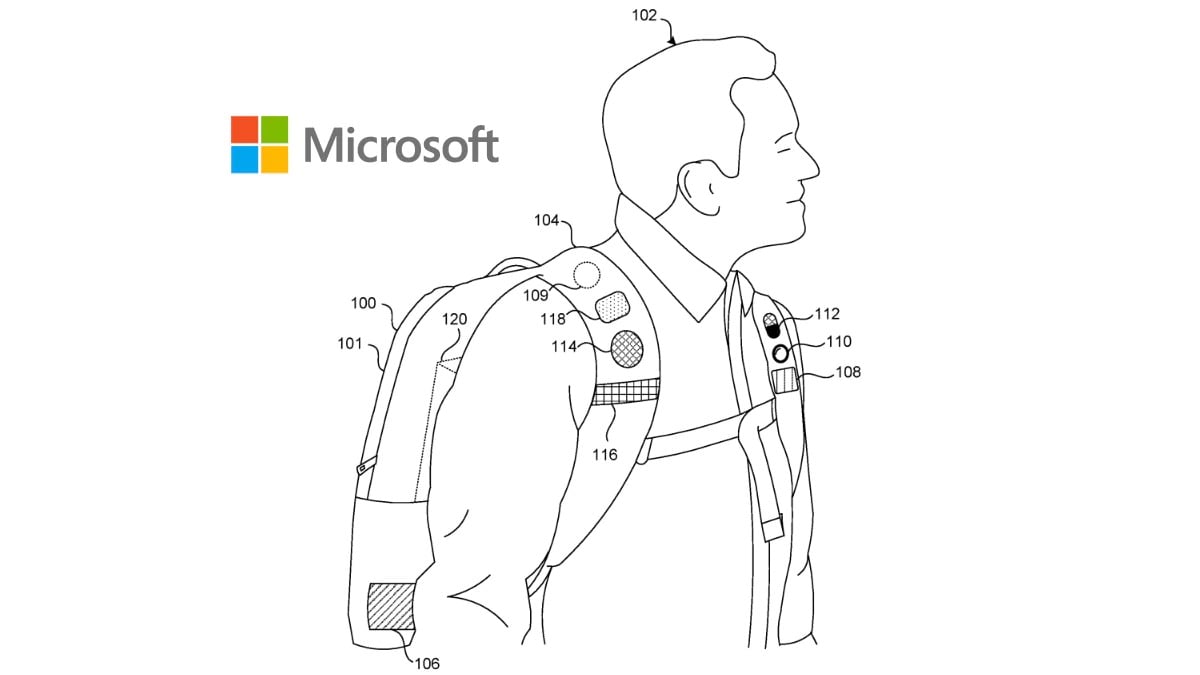 Microsoft has always been a driving force, pushing the boundaries of innovation. The latest news from Redmond is something that might seem like something out of a science fiction novel: one smart backpack powered by artificial intelligence. This is not just a gadget, but a device that could radically change the way we interact with the world around us.
From Microsoft much more than a backpack: a wearable like we've never seen it but with AI
At first glance, it might seem like a backpack like many others, but the features offered by Microsoft's new device are truly extraordinary. Equipped with a camera, microphone, speaker, a network interface, a processor and the memory di Archiving, this backpack is a real portable command center. Thanks to artificial intelligence, it is able to recognize objects and people, perform tasks based on the context, access information from the cloud and even interact with other smart devices. Imagine being able to ask the backpack to find the fastest route to get to a destination, or to identify a plant that we have just seen during a walk in the woods. The possibilities are virtually endless.
The functions of the backpack
Operation of the backpack is based on a six-step process that begins with the receiving a voice command by the user. A series of sensors detect the surroundings and send this information to an artificial intelligence engine. This, in turn, processes the data through algorithms speech recognition and natural language processing. The result is a response or action that is performed by the device. For example, if we find ourselves in front of a concert billboard, we can ask the backpack to add the event to our calendar. The backpack will recognize the context and perform the task autonomously.
Although there are already some smart backpacks on the market, such as the Targus Cypress Hero Backpack or the Intel backpack designed to help people with visual impairments, the new device from Microsoft seems to be on another level. With a wider range of features, greater integration with other devices and cloud services, and an expected price point to be competitive, this backpack really could be a game changer in the wearable digital assistant space.