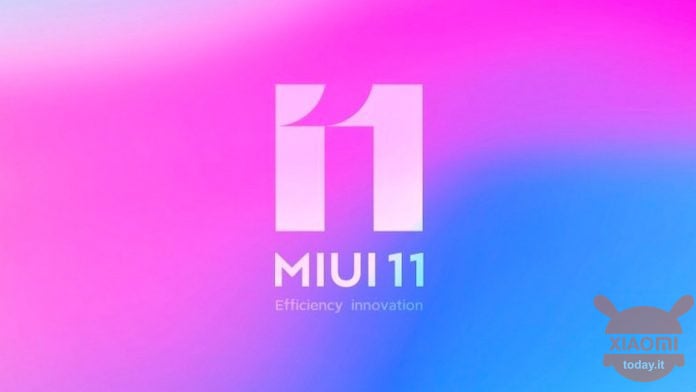 It has been almost a month that all xiaomist users of ROM Global they were waiting for this news. Previously the release periods of the MIUI 11 Global Stable but not precise dates: today instead, during the presentation in India of the Notes redmi 8 Pro, with SoC MediaTek, the precise dates for the release of the UI of have been announced Xiaomi e Redmi. Currently not all devices are present but we expect the list to be updated as soon as possible: the same staff said that the published schedule could be subject to change.
MIUI 11 Global Stable: here are the exact dates for Redmi and Xiaomi
Actually there was a need to do some data crossings because during the presentation the exact dates were given but not all the devices were mentioned (obviously only the devices present in India were said), while in the Official site there are also devices not mentioned during the presentation but the exact dates are missing.
By combining the data of the time table and the release schedule it is possible to go back to the update period of all the devices. The release should therefore be organized in the following manner:
1 phase: from 22 October to 31 October
MI 9 SE
Redmi K20 / Mi 9T
Redmi Y3
Redmi Note 7
Redmi Notes 7S
Notes redmi 7 Pro
redmi 7
Redmi 7A
We 8 Pro
My 8
Mi 8 Lite
MI MIX 3
MI MIX 2S
POCOPHONE F1
2 phase: from November 4 to November 12 (approximately)
My 9
Redmi K20 Pro / Mi 9T Pro
Mi 9 Lite
Mi MIX 2
We MIX
My 6
My Notes 3
My Notes 2
We are Max 2
Mi Play
Redmi 6 Pro
redmi 6
Redmi 6A
Notes redmi 5 Pro
Redmi Note 5
Redmi S2 / Y2
Redmi Note 5A Prime / Y1
Redmi Note 5A / Y1 Lite
Redmi 5 Plus
redmi 5
Redmi 5A
Redmi Notes 4x
Redmi 4X
3 phase: from November 13 to November 29 (approximately)
Redmi Note 8
Notes redmi 8 Pro
redmi 8
Redmi 8A
Notes redmi 6 Pro
Redmi 7A
We reiterate that the dates relating to the three phases could undergo changes as they are not clearly expressed on the official website, but have been said only with regard to the devices present on Indian soil. In any case, within a couple of months ALL the devices on the official page will be updated to the latest release of the operating system.
Are you interested in OFFERS? Follow our TELEGRAM Channel! Many discount codes, offers, some exclusive of the group, on phones, tablet gadgets and technology.