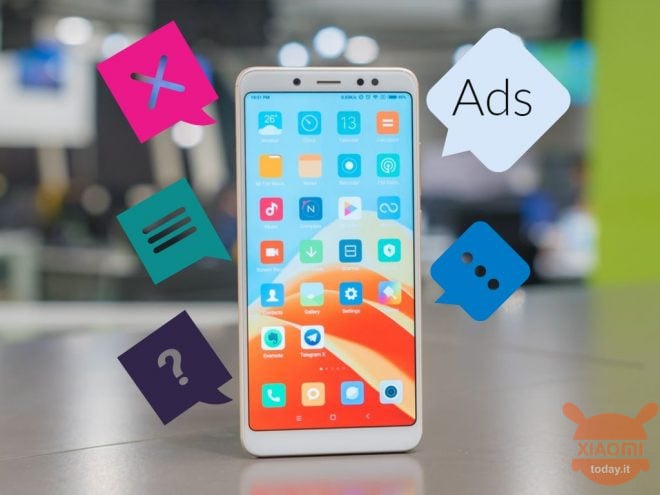 Xiaomi with its devices has accustomed us to an excellent quality / price ratio, offering high-performance devices, equipped with good hardware net of a decidedly low price list compared to the competition. But for some time now, the advertisements on the brand's devices have begun to persist, undermining the user experience that is often forced to take into account certain and annoying advertisements inserted within the system apps, making times diverting to the use of third-party apps.
But if on the one hand this marketing maneuver is justifiable, it makes the nose turn up to have such advertisements on devices of the caliber of Mi 10, which certainly does not shine for the list price for the benefit of users. So how do you do it? Well for smartphones equipped with MIUI 11 we have already given the solution, which consists of a few steps, while in MIUI 12 things seem to be reduced to a few clicks, making the procedure for removing advertising from your Xiaomi / Redmi equipped device more streamlined by MIUI 12.
Read also: MIUI advertising increases? Here's how to turn it off (UPDATED GUIDE 2020)
MIUI 12: how to remove advertisements from system apps
As already mentioned, the procedure to remove advertising on MIUI 12 is really simple and affordable for everyone, as the steps to be followed are only four, which we list below:
Log in to your Mi Account;
Open the Settings menu and click on the first item related to your account;
Click on "Privacy Policy / System Ads";
From here disable the toggle related to "Ads in system apps".
Read also: GUIDE: Configure a Micro SD as internal memory on your Xiaomi
In this way you have ensured the disappearance of the annoying insertions from the MIUI 12 system applications. A praise to Xiaomi who has been able to keep what was promised long ago, in addition to allowing the uninstallation of superfluous pre-installed apps, as well as disable notifications and recommended apps. In short, a control of one's freedom is not indifferent, especially now that we are leaving a lockdown phase in which our freedom has been really put to the test.
Are you interested in OFFERS? Follow our TELEGRAM Channel! Many discount codes, offers, some exclusive of the group, on phones, tablet gadgets and technology.