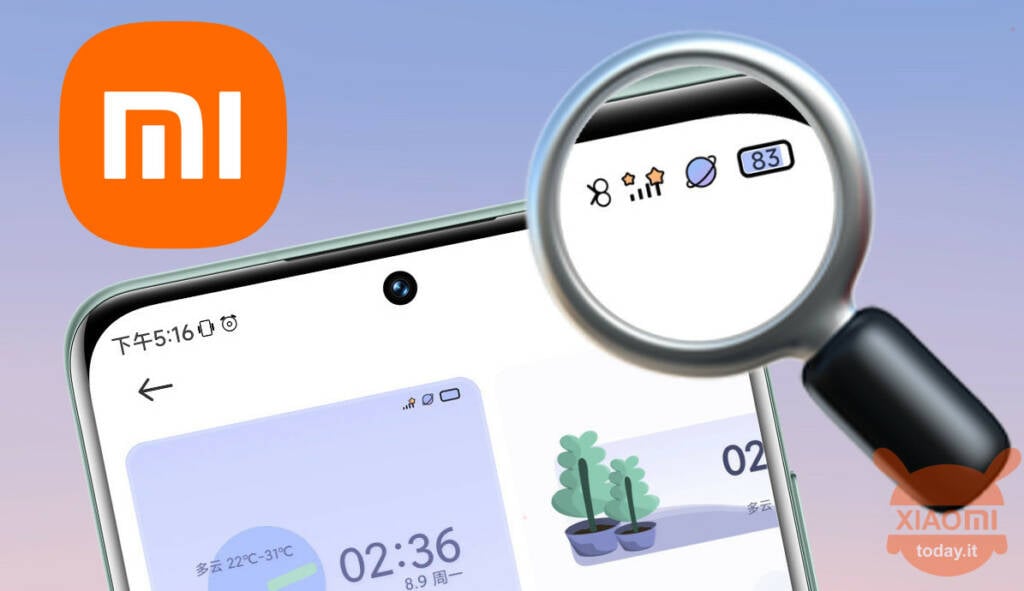 La MIUI, so hated and so loved. It's true, Xiaomi it could certainly do better in terms of support but no one can deny that this is a truly complete Android skin. There is everything, even there Dynamic Island that Apple has been advertising since the release of the iPhone 14. But there is also another interesting news, albeit only for MIUI China (for now): the customization of the battery animation. Let's see the details.
With a new MIUI update, the battery on our Xiaomi and Redmi becomes customizable and animated. Here's how it's possible
Xiaomi on his page of the Weibo social network announced a new feature of the default MIUI theme app. Soon, on all smartphones with this firmware (therefore Xiaomi and Redmi), the user will be able replace a previously unconfigurable element referred to the battery. To be honest, it is not even a MIUI update but a change that arrives like this, without notice. As we can see in the images below, the icon and "animation" of the battery can be personalized.
Read also: Was the Dynamic Island of the iPhone 14 Pro copied from Android?
Previously it could change depending on the chosen theme, but now Xiaomi is expanding this functionality and allows the user to choose an icon, customize the shape and size. On some regional firmware, the theme application has already been updated and offers the features described above. In the menu of a specific theme, along with wallpapers, desktop icons, and other items, the battery icon has become available for selection. Basically, it is not (as mentioned) an update but of an option within the MIUI themes.
Interestingly, too Apple is working on a battery icon for their iPhones. In the update in progress (iOS 16) it has become possible to activate the display of the charge percentage, but when the battery icon is activated it remains visually "full". Apple promised to fix the icon in the next iOS update.
We do not know if the MIUI functionality for the new battery animations will also come to Europe. As these are simple themes, let's assume it's only a matter of time before it arrives.
Xiaomi 12 Lite 5G | 8 GB - 128 GB | Black
399,99

€

499,90

€
available
9 December 2022 10: 55

Amazon.it
Price updated on: 9 December 2022 10:55