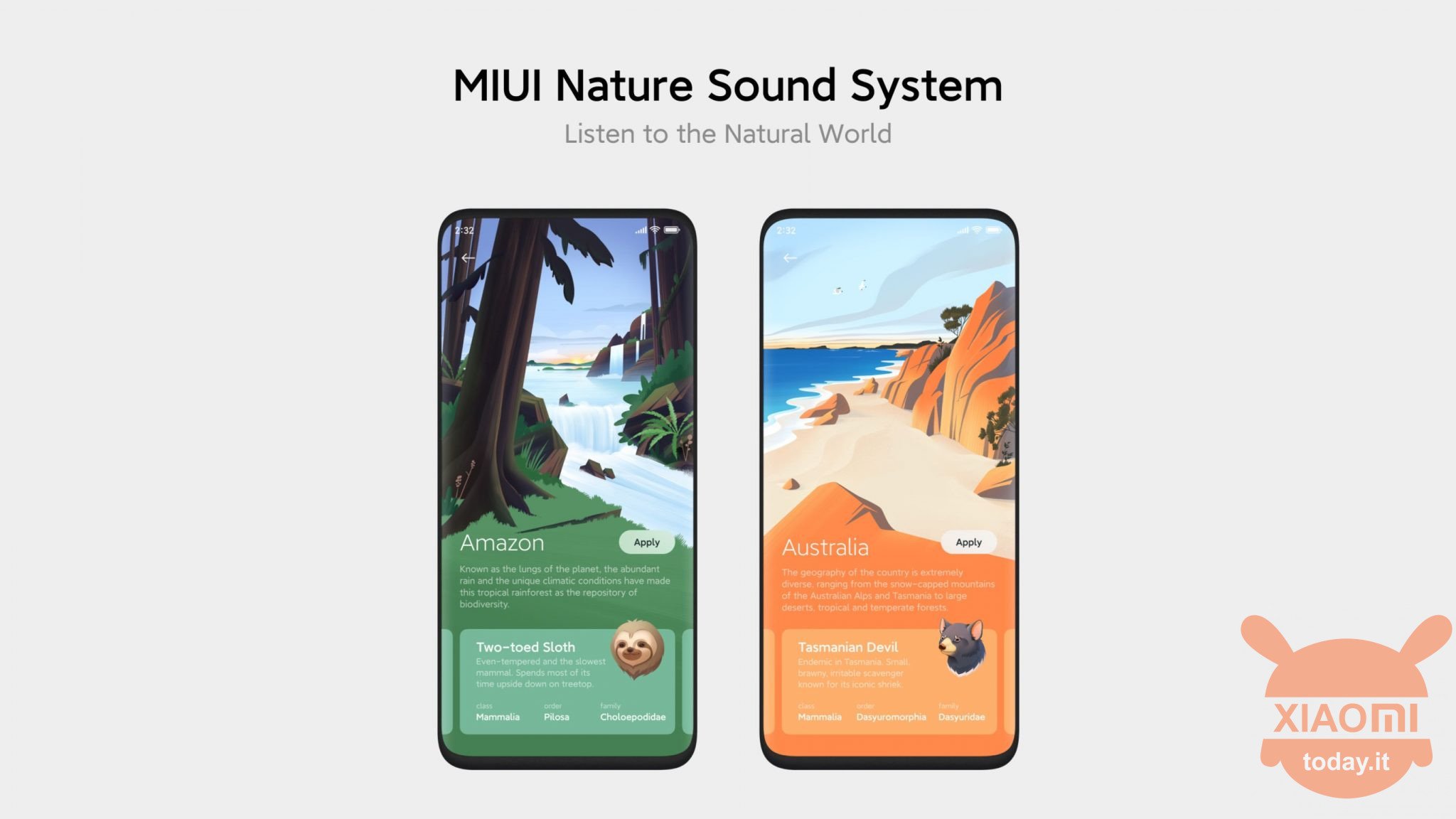 Are you interested in OFFERS? Be smart and subscribe to our Telegram channel! Lots of discount codes, offers, pricing errors on technology from Amazon and the best online stores.
With the arrival of MIUI 12.5 there are many news that our devices will receive. We have seen, for example, how the system is will collect third party app errors or how it will be possible to enjoy a more "interactive" experience thanks to the new vibrations I Haptic. Today we see another novelty for which, however, we will not have to wait for the rollout of the update, namely the sounds. We know that inside the new skin there will be one myriad of different system sounds that we can use for notifications as well as for calls. Good, we can have them immediately.
UPDATE AT THE END OF THE ARTICLE
MIUI 12.5 brings us a preview of new sounds system: here are two ways to get them immediately without waiting for the rollout of the Xiaomi skin
Let's show you two methods that they are ALTERNATIVES. So if you opt for the former, it is not necessary to do the latter as well. If you had to choose the latter you could run into new advertisements, but you can always disable them.
1 method
We managed to extract a .zip file from the system and to bring the new ones sounds of MIUI 12.5 even on previous versions. Having them is super simple although there are two ways to do it. Let's start with the most immediate: installing the file. Basically what you need to do is install on your smartphone Xiaomi, Redmi or POCO the .zip file that we leave you below. This contains about sixty new system sounds. Here is a brief guide on how to install and use them.
first of all we install the package that you can download by clicking on

this link

then we go to extract the package in a folder, we have extracted it in Download
once done, through the file manager we used we can go to the files and we will see two folders, inside each there are different sounds
now let's go up Settings > Sounds and vibration > choose one of the four options (ringtone, alarm, events and notifications) and select All ringtones
we choose Choose a local ringtone and then we open File Manager (where we saved the ringtones previously
now we just have to choose one of the sounds and that's it
2 method
This method is without a doubt more intuitive and simple, however, it may not appeal to everyone. Basically, you won't need to do anything but change region. In fact, by changing the location on India you have access to a "secret" section in the app Temi which is precisely the one dedicated to sounds. To change region just go to Settings and search for the keyword "region" in the search bar.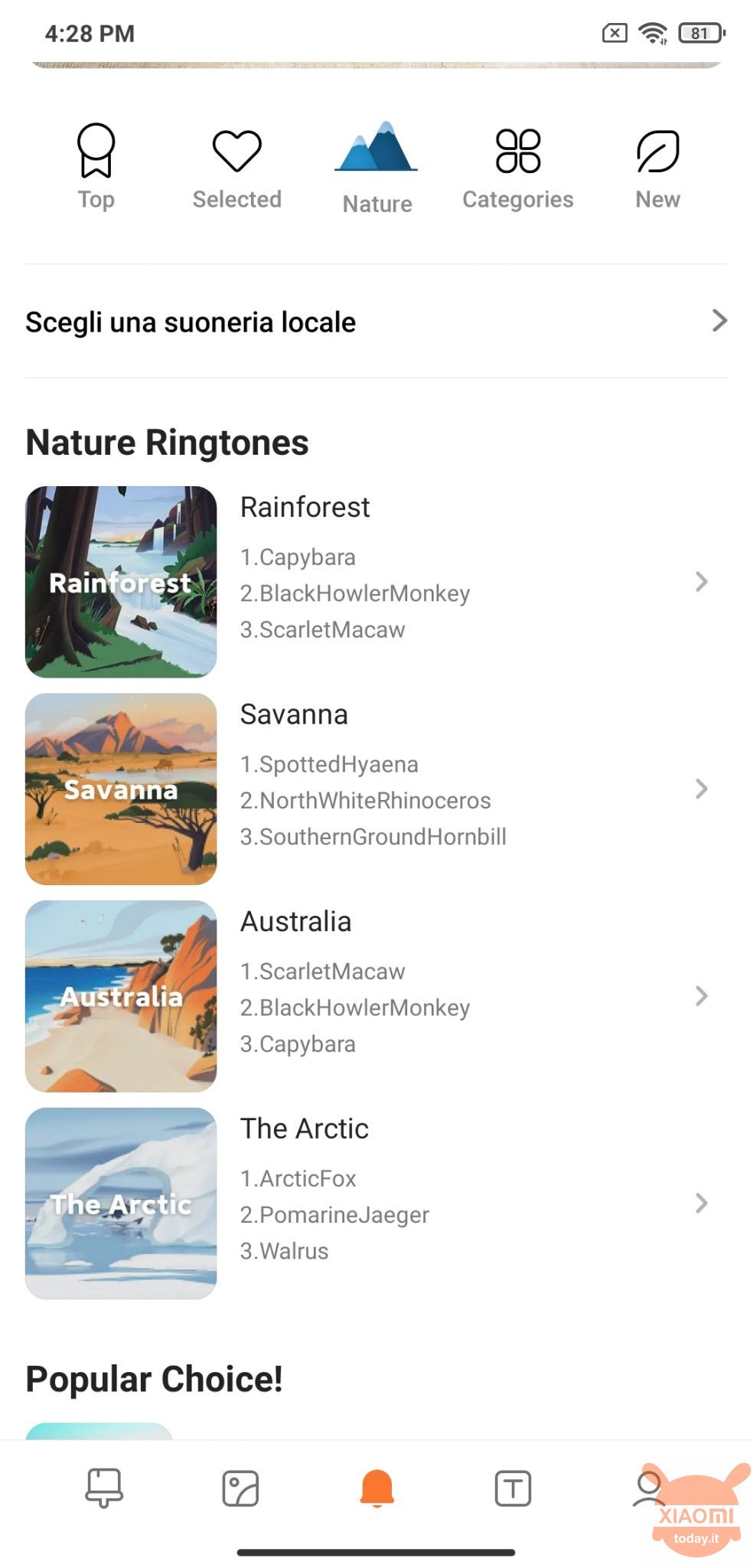 By opening the application Temi we will notice one bell at the bottom center (the orange one in the photo). This is the sound section, where magically we will find all the new ones that we previously installed with method 1. To use them we do as before: Settings > Sounds and vibration > we select the department that interests us and use the sound we like best.
18 / 03 / 2021 UPDATE
We have seen how to have sounds on any device by switching regions. Today, surprisingly, a updating application with build number 1.6.4.3 which allows you to have these sounds immediately, without the need to make particular passages. Just simply update the app and we will find the bell icon at the bottom. The update is in the rollout phase on all Global devices and will not be long in coming. If you don't want to wait, click here to download it from APK Mirror.
Buy on Amazon
€769,00
€899,90
available
2 new from 769,00 €
3 used starting at € 368,53
to February 3, 2023 1:46
Last updated on February 3, 2023 1:46