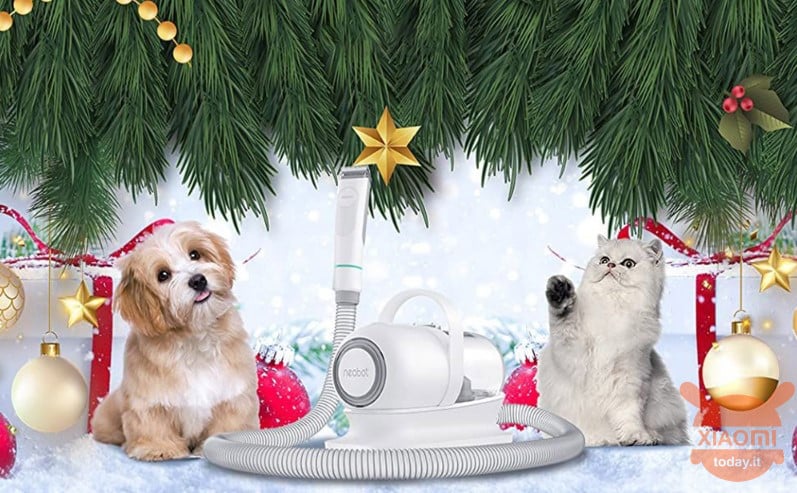 In the homes of Italians it is estimated the presence of 62 million pets! In fact, life with a dog or a cat certainly fills our days for their care and well-being! Today I present to you a tool that could really give you a big hand to take care of their appearance and keep the environment where they live (that is our home) clean. The Neabot P1 Pro is a vacuum cleaner with an infinite series of accessories that could even make you say goodbye to the expenses for the grooming of your best friend.
PACKAGING Neabot P1 Pro
The box that contains the vacuum cleaner with all the accessories arrives perfectly packaged to protect every part present in the package. Here you will find:
Body aspirator
Instruction booklet (English-French-German, unfortunately the Italian language is missing)
Brush for cleaning clothes-sofas-armchairs-beds, etc.
Hair thinning brush
Hair cutting tool
4 spacer combs for hair trimming tool (6-12-18-24mm)
Brush for grooming

Nozzle for cleaning other environments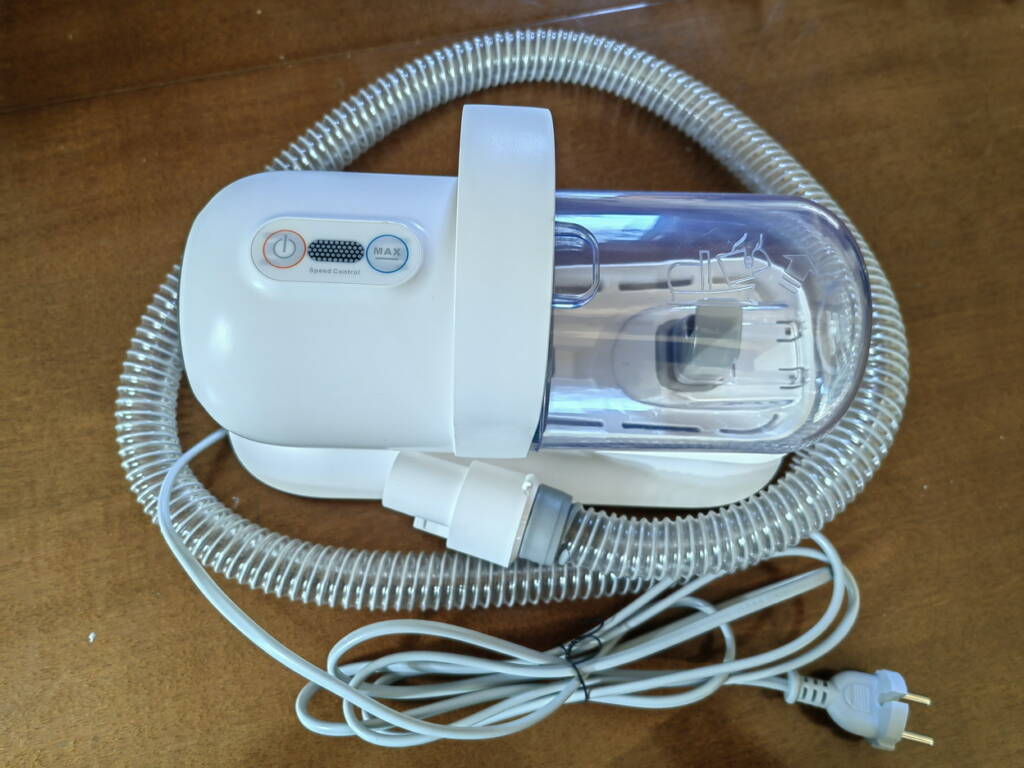 SUCTION BODY
the aspirator body is made up of the motor part with a comfortable carrying handle, a long power cable (with shuko socket), flexible hose with accessory connection, two buttons (on, off and suction intensity change) and the hair container /dust. The container is easily unlocked by pushing it upwards. Once detached, it opens on the side of the filter and empties. The detachable filter can be washed under running water and allowed to dry well before using it again. The same goes for the filter of the aspirator body, it is removed by pulling it and you can proceed with washing. It is also recommended here a perfect drying before re-use (at least 24h). In the lower part we find the invitation to roll up the power cable and 4 rubberized feet perfect for keeping it firmly fixed to the floor during use. The suction power can be adjusted using the "max" button and you will have two available. The thing that particularly struck me is there noise when it is running, which is essential to not scare our dog / cat.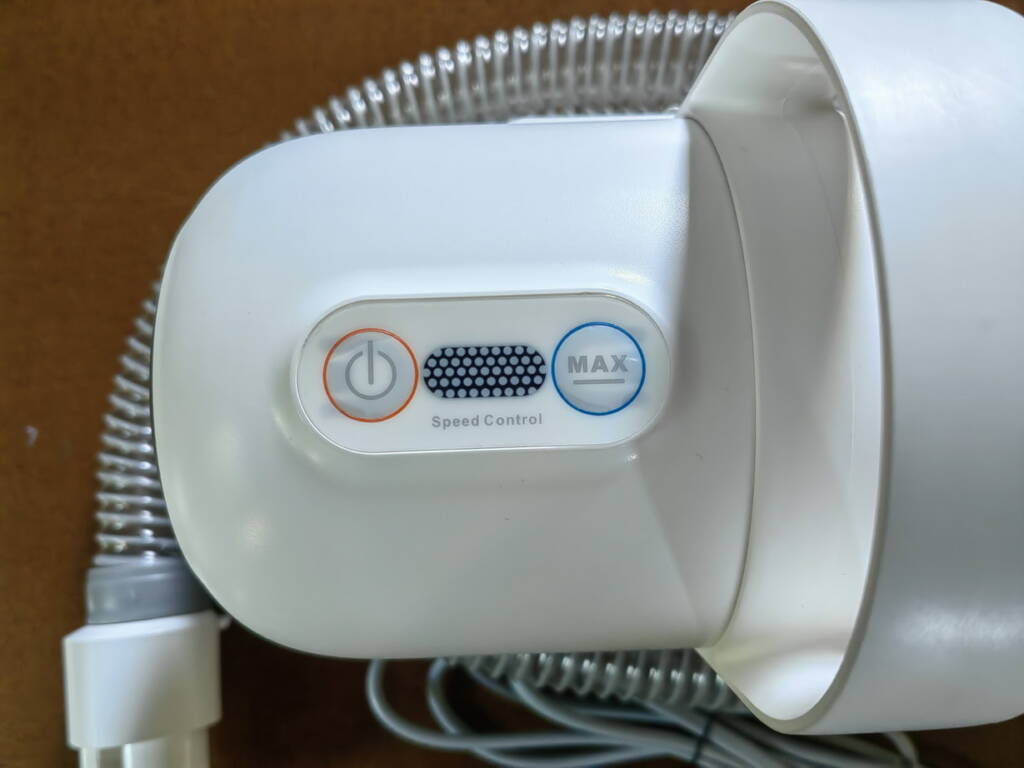 BRUSH FOR THINNING THE HAIR
With this brush you can remove all loose and dead hair from your pet. Be careful not to apply too much pressure so as not to cause damage to the skin.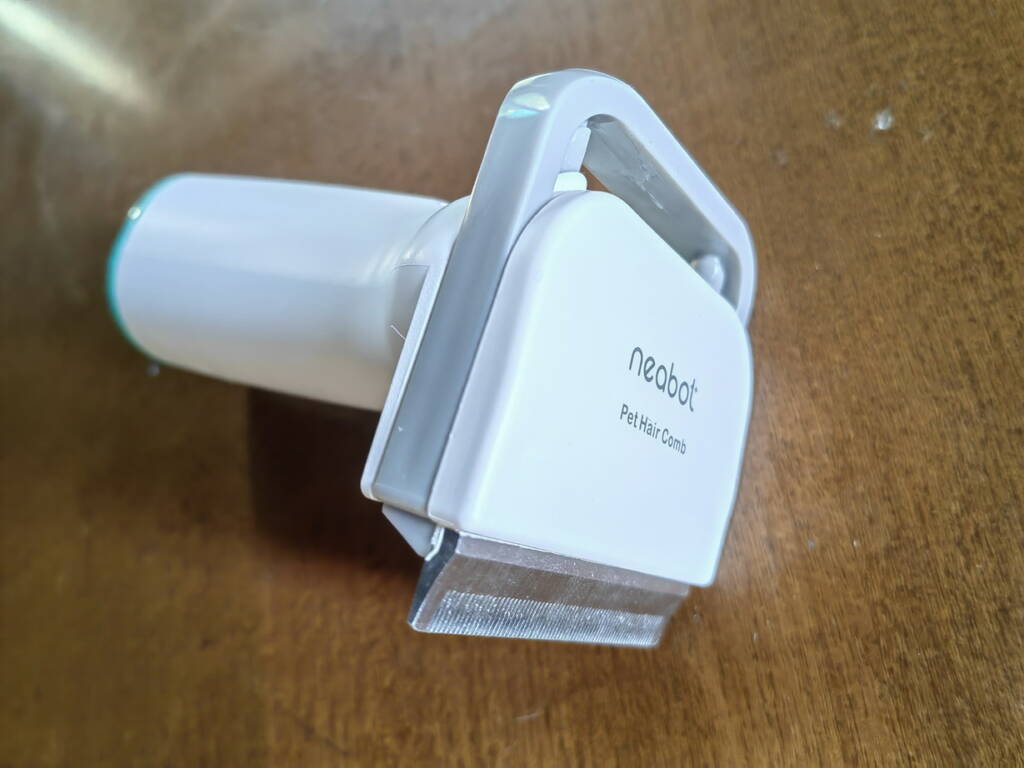 BRUSH FOR Grooming
With this brush you can make the hair perfect. Thanks to the particular shape and teeth, a "backcombing" effect will also be obtained for long-haired animals. Any dirt on the fur will be removed.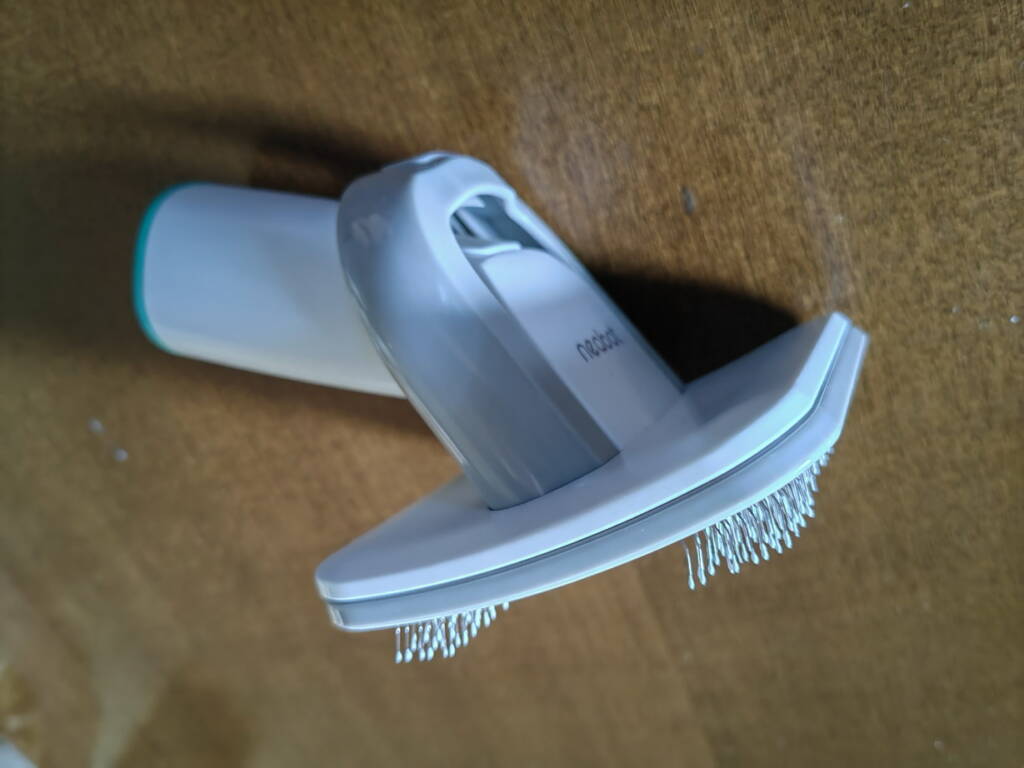 CLOTHES CLEANING BRUSH
Thanks to the internal part and the external brushed crown it will capture all the hairs present on your clothes, sofas, armchairs, beds, in short, in all those environments where our beloved dog / cat is used to living and sleeping. This is really useful for avoiding washing clothes full of hair in the hope of eliminating them (and instead they stick to all other clothes that will be clean but full of hair).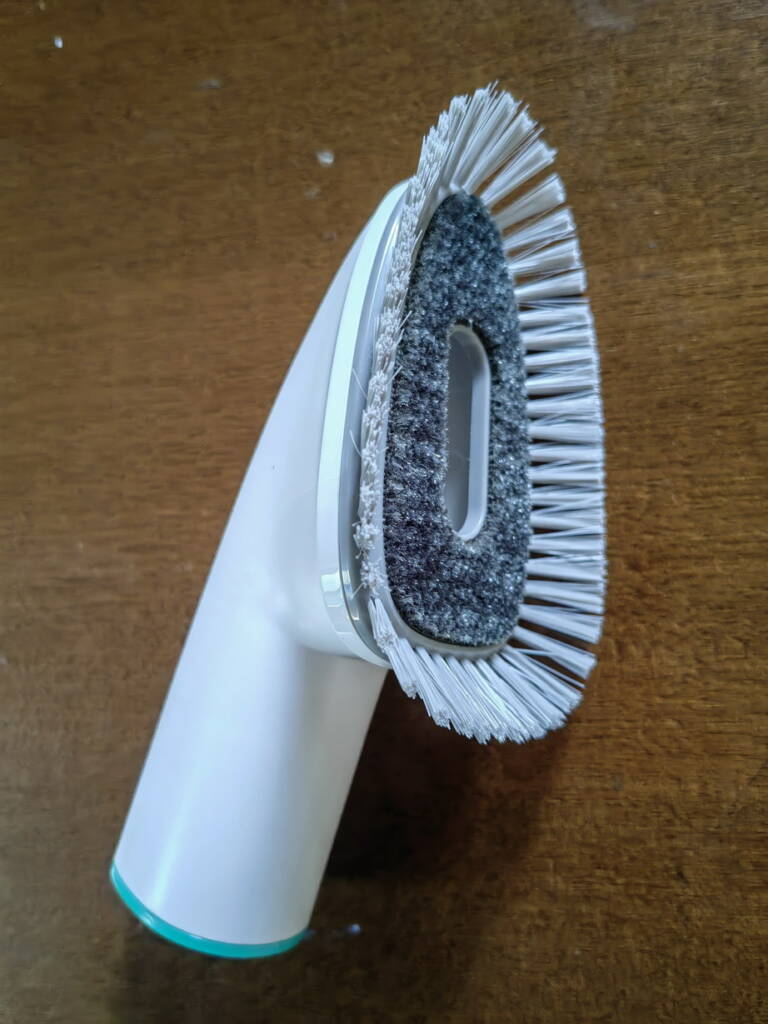 RULE PELI
This I must say that I have not been able to try it as my dog ​​has short hair and the cat is the same. However, you will have the possibility to cut the hair and automatically collect it in the container. Thanks to the various spacer combs that can be applied, you can go from 1.2 to 24mm. Just plug it in and turn on the vacuum to make it work. You will also have the ability to adjust to 1.6mm by pushing the lever above it up. The green button will be pressed only to go back down, then lengthen the cut of the hair.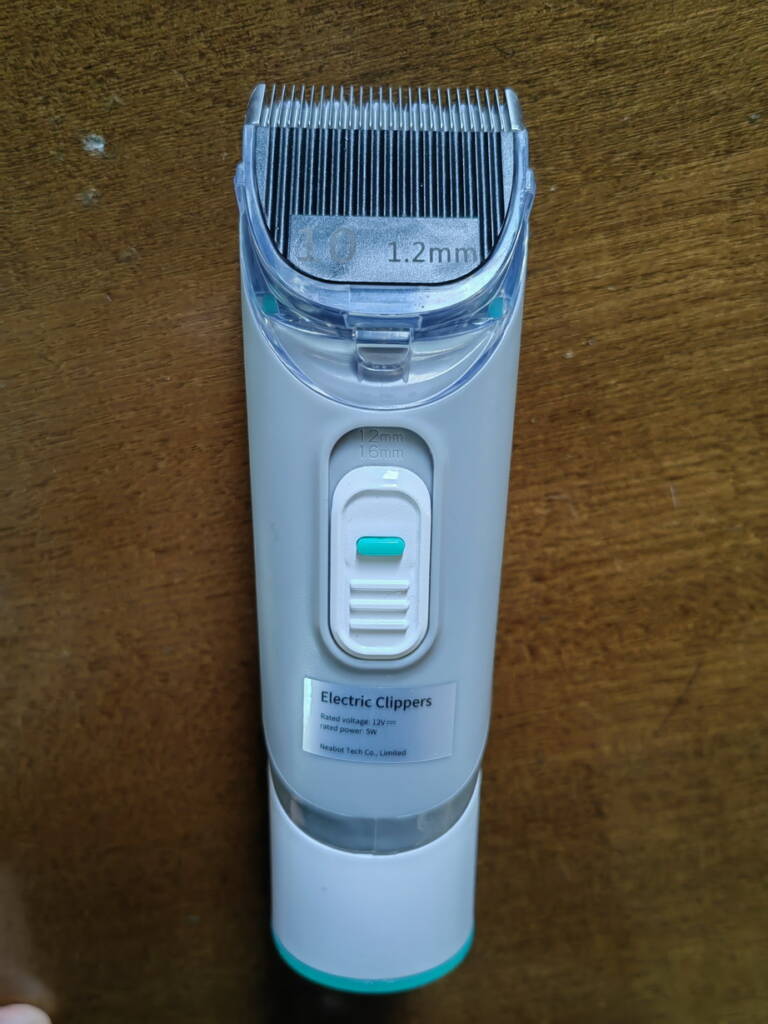 EXTENDED NOZZLE
This last tool will be used to transform our NEabot P1 Pro into a real portable vacuum cleaner. Given its small size, it could also be perfect for cleaning your machine, desk, PC keyboard and so on and so forth.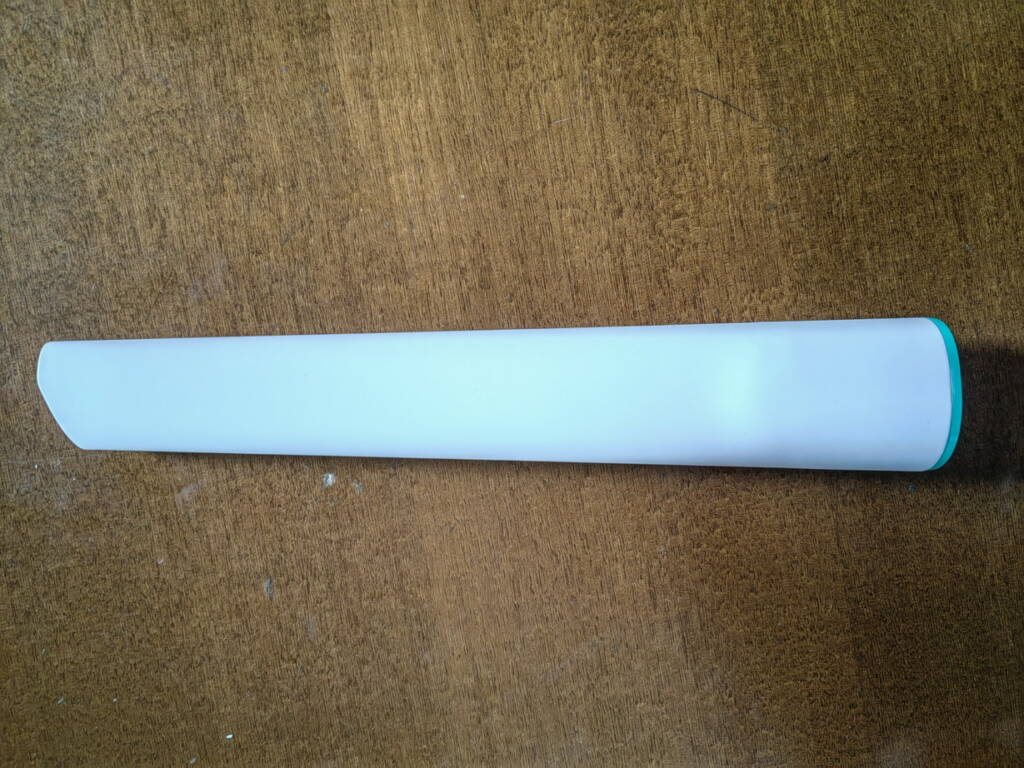 CARE AND MAINTENANCE
As mentioned above, the filters are both washable with running water, the use of detergents is not recommended. We remind you that the most important thing is to let them dry well before using them again, 24 hours in a dry place should be enough. My advice is to always empty the dirt container also because its cleaning is really very simple. As for the hair rule, just remove the head, clean the inside and from time to time give a little oil on the combs.
FINAL CONDITIONS Neabot P1 Pro
Almost all of us have a pet in the house and the problem of cleanliness, his and the environments where he rests, is on the agenda. With this device you will solve them all without the need for additional products. Of course, to understand if it would be convenient for us to buy it or not, we need to understand the cost. The price list is around € 165 but thanks to GEEKBUYING (which we thank for sending the sample) and our coupon you can take home with about 35% discount! But hurry up, at this price we are alone 10 pieces available!
We remind you that the shipment will take place FREE from a warehouse located in Europe, therefore without annoying customs taxes and very quickly (3-5 days). As for the payment, no problem, you can in fact use PayPal to protect your purchases.
Given all these premises, after trying it I feel I can recommend its purchase and you will not be disappointed. At this point I just have to leave you the purchase link, discount code and wish you good shopping!
€108 €164
GEEKBUYING
🇪🇺Fast Shipping INCLUDED from Europe (No Customs)