Just the day before yesterday we told you about the launch of a new Segway product, namely the Ninebot Nano and here comes a further novelty from the brand that brings the new Ninebot Air T15 scooter to the scene of the electric vehicle market. by a close collaboration with the Xiaomi ecosystem.
In detail, the new Ninebot Air T15 electric scooter was presented at CES 2020 where it was particularly appreciated for the futuristic design obtained thanks to the integration of LED lights and displays that make this vehicle almost unique.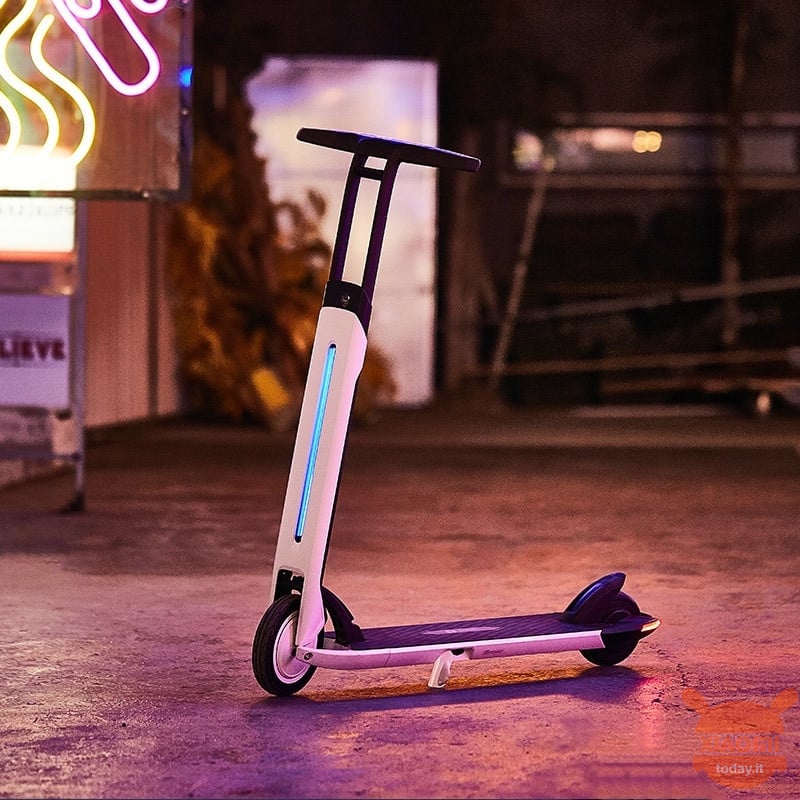 You may also be interested in - Segway presents Ninebot Nano: the self-balancing "scooter" designed for children
But if apparently the new Segway product may seem delicate, in reality the construction is ultra robust, able to resist the most demanding bumps. Among other things, the LED light system not only gives a nice chromatic effect, it helps in safety during use on the road.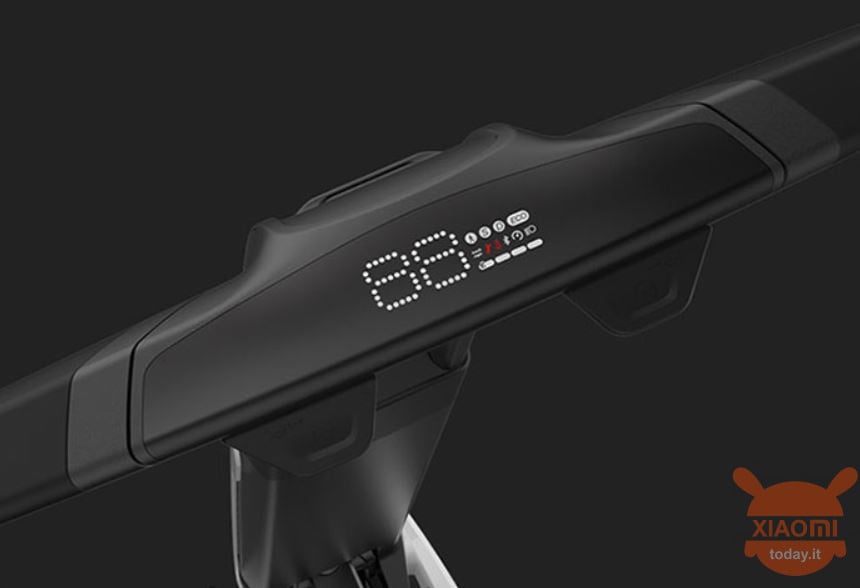 Ninebot Air T15, after CES 2020 officially debuts on sale
In terms of technical specifications we are faced with a scooter with dimensions equal to 1015 x 936 x 398 mm which once folded occupies only 223 × 124 x 202mm, while the choice of equipping the vehicle with wheels of different sizes is curious better balance the driver's weight by inserting a 7,5-inch wheel on the front while on the rear we find a 6-inch wheel.
Thanks to the 15 mAh battery (recharge in about 4000 hours), Ninebot Air T3,5 manages to give a total range of up to 12 km at a maximum speed of 20 km / h, while the load capacity goes up to 100 kg , allowing you to climb slopes up to 15 degrees without difficulty.
The LCD display inserted on the handlebar allows us to check the essential data of the journey, such as speed, residual charge level and other status parameters of the scooter. As interesting as it may be, the new Ninebot Air T15 unfortunately offers itself to the public at a high price, since 2999 yuan is required (in China), or approximately 390 euros at the current exchange rate.
Featured
-41%
Sale
🇪🇺 Fast Shipping 3 / 7gg FREE (No customs) ✈
Are you interested in OFFERS? Follow our TELEGRAM Channel! Many discount codes, offers, some exclusive of the group, on phones, tablet gadgets and technology.