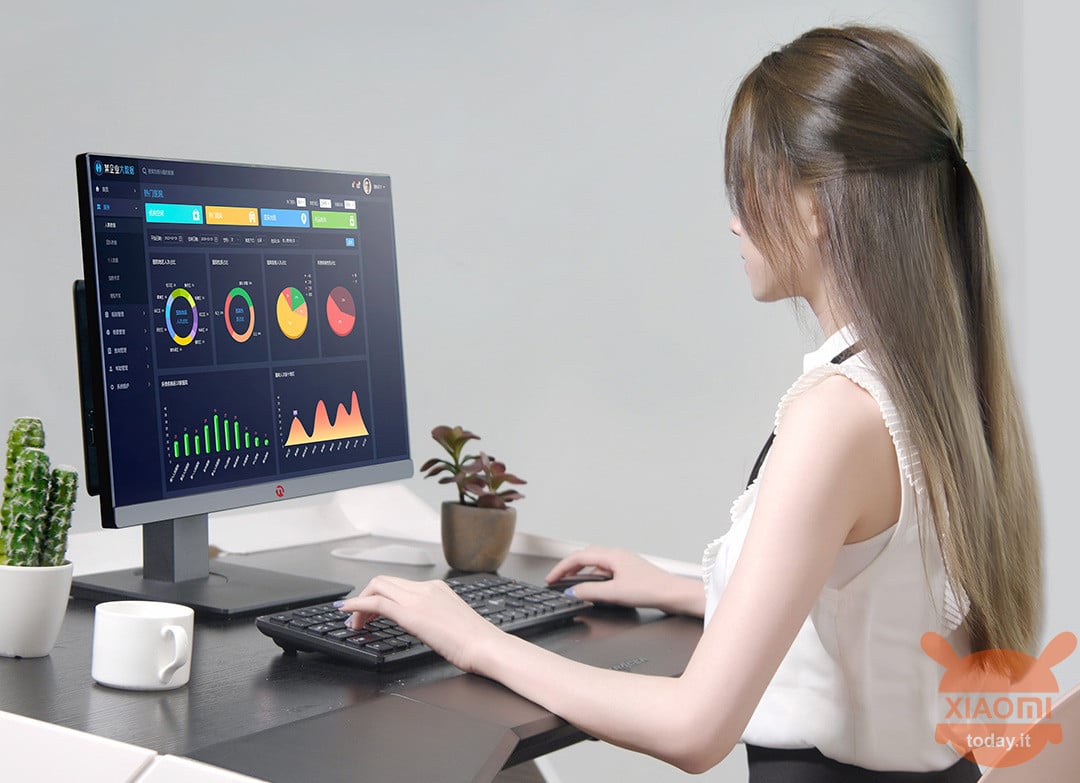 Xiaomi for some years has begun to amaze its audience also in the IT sector, first with a series of gadgets and finally with a line up of notebooks capable of offering very high performance, good hardware and as usual a price to be envied by competitors closer. Therefore, a desktop solution that specifically lands on the platform could not be missing Youpin and which takes the form of PC All in One, proposed by the sub brand Ningmei.
Ningmei's All in One solution corresponds to the CR600 model which we now discover in detail and in the prices it is offered in China.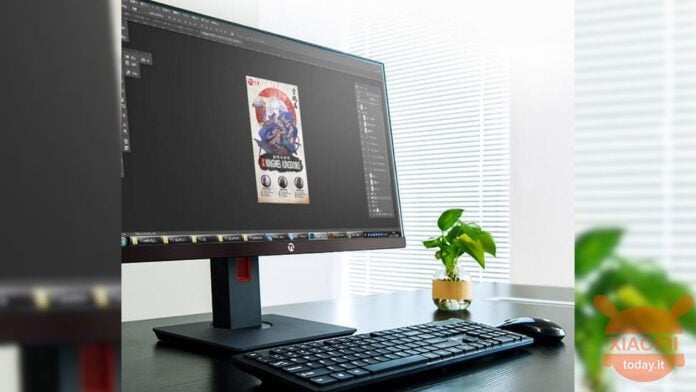 Ningmei CR600 is the Xiaomi All in One PC
The All in One PC Xiaomi Ningmei CR600 offers a 23,8-inch diagonal monitor in Full HD resolution, which allows various angles and inclinations through a dedicated stand. Being an All in One solution, inside the screen we find the processor that animates the computer, a ninth generation Intel Core SoC which is accompanied by an integrated Intel HD Graphics 630 graphics card, more than enough for the most common albeit not some small hints about gaming or graphic processing are missing, without exaggeration. There are three available configurations of the Ningmei CR600, which differ from each other mainly in the CPU used:
Share Edition: Intel Core i3-9100 - 8 GB RAM - 512 GB SSD
Enjoy Edition 1: Intel Core i5-9400 - 8 GB of RAM - 512 GB SSD
Enjoy Edition 2: Intel Core i5-9400 - 8 GB RAM - 256 GB SSD + 1 TB HDD
A decidedly intriguing solution albeit at the moment basic, but that could be the input for Xiaomi to bring out even more powerful solutions to be definitively included in its IT line up. Ningmei CR600 is offered at an initial price of 3199 yaun (about 421 euros) for the standard configuration, while 3699 and 3999 yuan are required for the other two variants (about 500 and 527 euros respectively at the current exchange rate).
Nothing is missing from this PC which also offers a wireless mouse and keyboard in the package, as well as a mouse pad, speaker and an additional 16 GB memorida. Finally, from the point of view of connectivity, we find the presence of the most common interfaces such as HDMI, USB 3.0, Ethernet etc ..
Are you interested in OFFERS? Follow our TELEGRAM Channel! Many discount codes, offers, some exclusive of the group, on phones, tablet gadgets and technology.