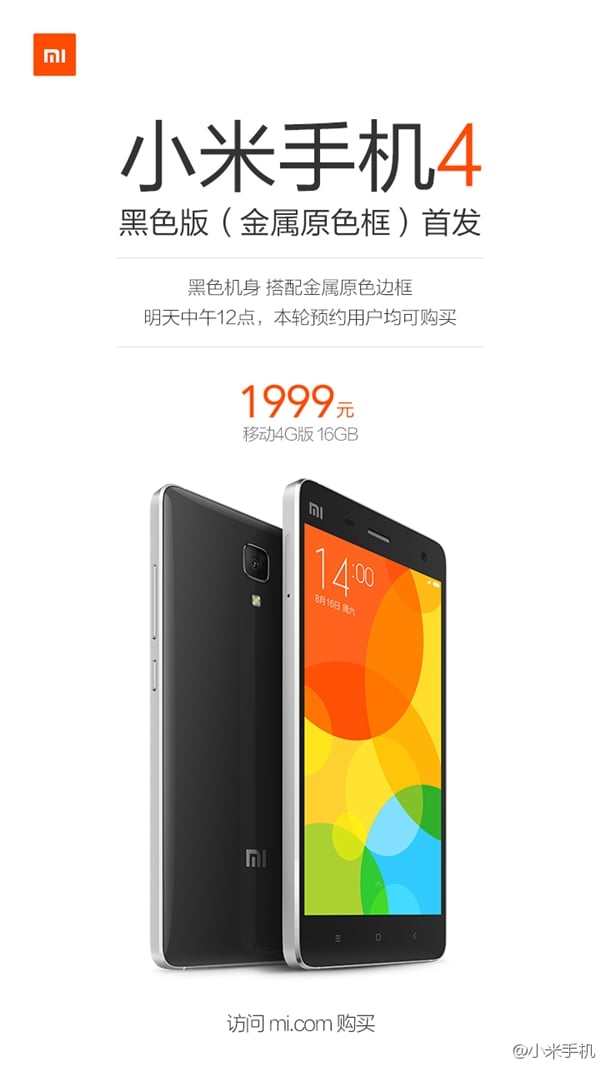 The Xiaomi Mi4 is now the Xiaomi battle horse who does not decide to give it up to produce a new top of the range to counter the competition like Meizu MX4 and MX4 Pro!
As Xiaomi does not decide how other competing companies to upgrade at least the hardware part of its top range to keep up with competition, Xiaomi instead focuses on a new stylish color variation:
As you can see from the official image released by Xiaomi is the classic Xiaomi Mi4 Black but with a silver frame.
For the rest, hardware has remained unchanged:
801 GHz Snapdragon 2.5 CPU
5 screen "FullHD (1080p)
Camera (rear): 13MP Sony IMX214
16GB ROM
RAM 3GB
LTE Connectivity
Then? What do you think of this new look?
via | [email protected]