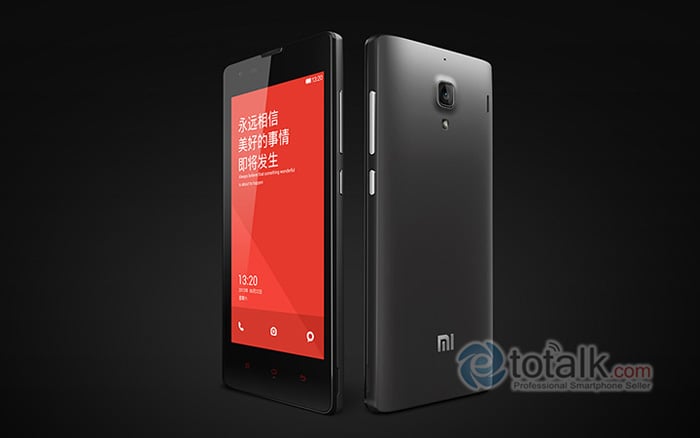 Navigating through the various Chinese stores I usually buy I came across a new interesting offer offered by etotalk.
The site offers the Xiaomi HongMi WCDMA at the fantastic price of $ 189,99 which correspond to poco less than 140 €
At the price of 140 € you have to add the DHL delivery for 24 € more which will allow you to receive the phone in 4/5 days, and almost certainly to avoid customs duties (about 20 €)….
Also using the coupon " christmas "You will receive an additional 5 $ discount on the total, so the final price including DHL shipping will be 218 $ which corresponds to 160 €.
The site under purchase provides a discount of 4% if you pay with Western Union instead of paypal, which with the site in question you could also see the fame enjoyed by etotalk.
ATTENTION: On the purchase page are pre-selected various accessories and software packages to be cleared at the time of purchase, otherwise clearly the price will go up, and at the time of selecting the shipping method will also be added to 5,99 $ the insurance, which can still be deselected as well. I have never put it on it and never had any problems, in any case considering the small expense if you are afraid to put it.
Are you interested in OFFERS? Follow our TELEGRAM Channel! Many discount codes, offers, some exclusive of the group, on phones, tablet gadgets and technology.