This offer today is dedicated to Xiaomi's Roidmi F8, an efficient wireless vacuum cleaner that has nothing to envy to more famous and, of course, more expensive products. With our offer you can take it home at an even more advantageous price. What are you waiting for?
🇨🇳 FREE EU Priority Line Shipping (7 / 15gg, No Customs) ✈
GRAT FREE Priority Line Delivery (10 / 15gg, No Customs) ✈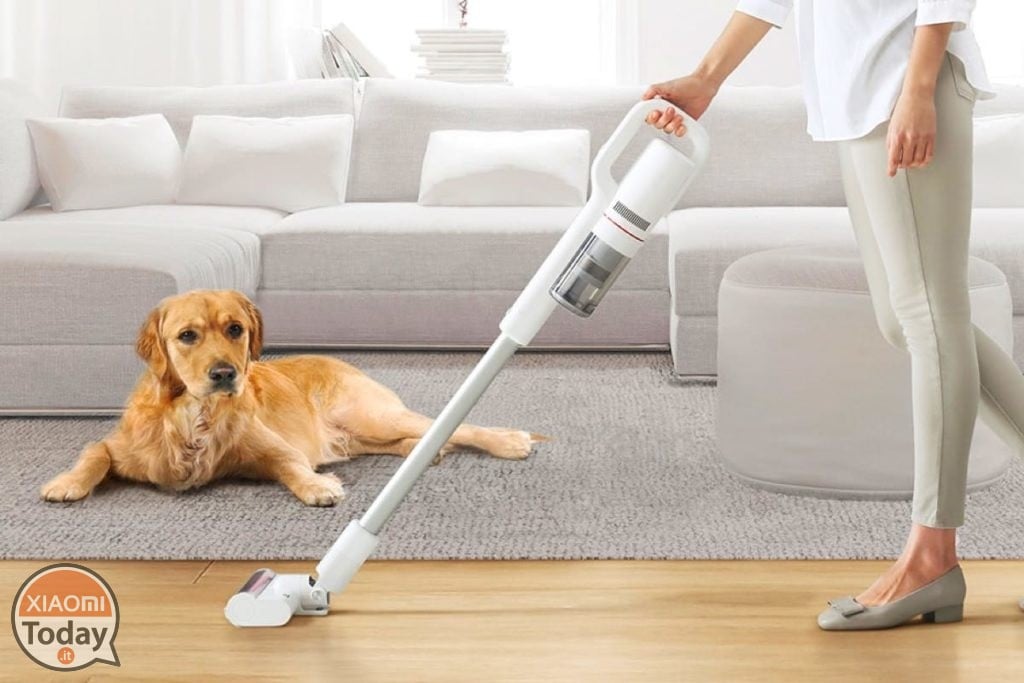 Roidmi F8 is equipped with a brushless motor capable of unleashing a considerable suction power of 115W, reaching the 10000 rotations per minute. Despite the excellent performance of the centrifuge, F8 is still relatively quiet, not exceeding the 75db. However, what you are looking for in a wireless vacuum cleaner is comfort and in this respect you are not disappointed: in addition to having the advantage of not having to take care of wires, you have at your disposal a comfortable wide handle with a generous rotation margin , which allows a firm and at the same time effective grip when dealing with the cleaning of tight corners and spaces. Visualizing the remaining battery life from 2500 mah is child's play, thanks to the comfortable LEDs on the handle. The relative lightness of the intake block also makes it possible to reach places that would be ignored with a normal vacuum cleaner, a plus not to be underestimated. It is also possible to use the Mi Home app to adjust the power level during use and view interesting statistics on the amount of dirt collected and much more.
To learn more you can count on our very complete Full review.
🇨🇳 FREE EU Priority Line Shipping (7 / 15gg, No Customs) ✈
GRAT FREE Priority Line Delivery (10 / 15gg, No Customs) ✈