Today is a very important day for Oppo, our favorite Chinese brand. In fact, the company's annual appointment is taking place in China right now Oppo Anthem Day 2019 where all the new products are presented. In addition to this, the CEO has traced the path for the future of the brand by presenting the moves the brand intends to make. Among the super technological products that invited users were able to use, there was also a Oppo Reno Ace prototype with camera under the display. It is not one of those smartphones with the hole, in which the sensors are clearly visible as they are embedded in the screen, but a device with invisible camera. You got it right: the brand has succeeded and even if it is only a prototype, it is really on the right track.
Here is the Oppo Reno Ace prototype with camera under the display
Below you will find several images taken directly from Weibo. In particular, we "leaned" on the famous Chinese bloggers known as Digital Station e Xiaobai Evaluation that you find in the source. A few more details about the prototype: this device resumes in all respects the series Reno Ace and supports a 90 Hz screen refresh rate. What we notice is a particular effect at the top of the display, due precisely to the integrated camera. The video is a little long: if you are only interested in camera we advise you to start from Minute 3: 20.
The full display design is the master on this smartphone but unfortunately it has not been possible to understand what type of hardware could be mounted under the body. Let's assume that Oppo have opted for a latest generation processor view the technology on board and therefore one Snapdragon 855, among the latest chips offered by the US house. In fact the acronym SM8150 makes you think of him. During the video you can also notice the possibility of loading this Oppo Reno prototype with the 30W wireless charging technology. In any case there is also the attack type-c for wired charging.
The engineers who are dealing with the technology of this device, especially the camera under the display, they said they are constantly studying new ways to improve their use and when asked if this model would be available for sale starting next year, they "answered" with a smile without saying anything. This can mean two things: or we'll see it in 2020 or there is to wait that technology matures some more.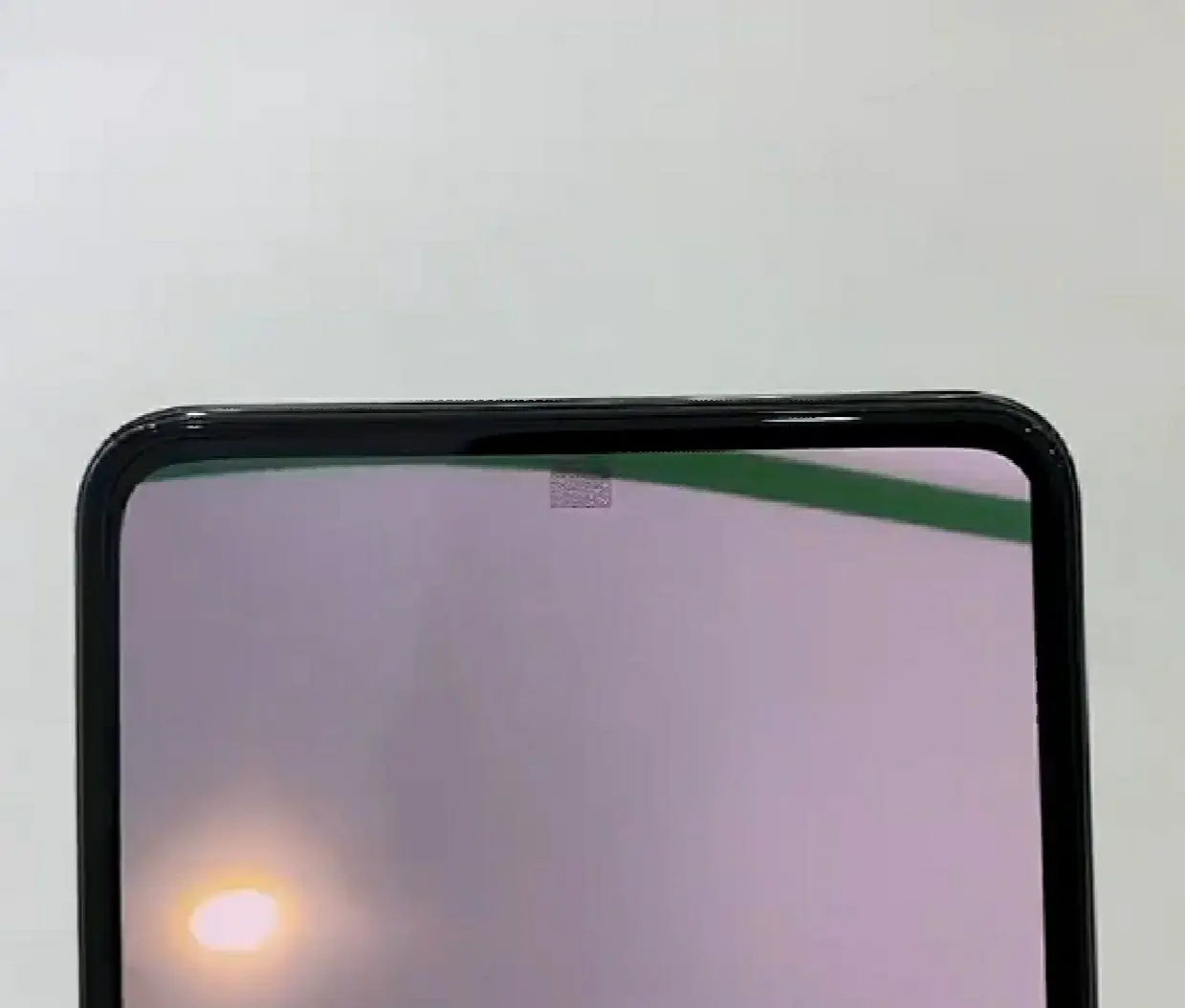 In fact, it is clear that it is not yet perfect. In the video we see how i pixels at the photographic sensor make small flashes, as if burned. Surely engineers must improve this aspect.