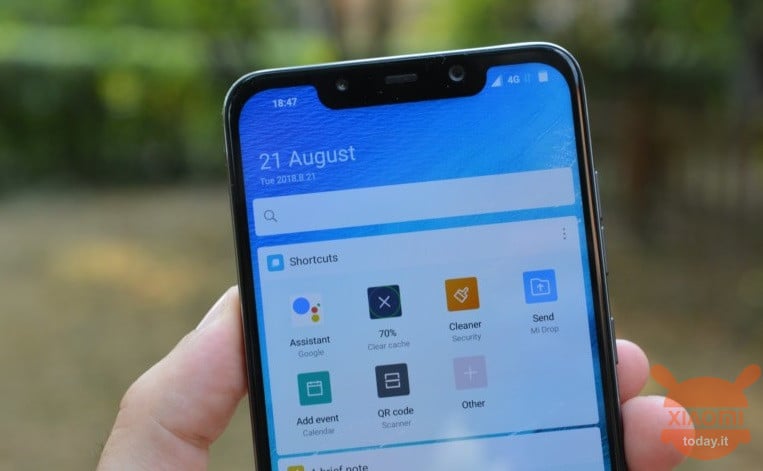 Il POCOPHONE F1 it was a device of revelation because it was able to offer ottima qualità to a very low price, saving a little on premium materials and working more on the plans that interest us as a camera (even if it has now been surpassed by far) and SoC. However not all cakes come with a hole and in fact it seems that lately the device in question suffers from a touch problem. After an update many users complained and therefore our beloved brand, which is not eaten in the head by anyone, started to move.
POCOPHONE F1: are you having problems with the touch? Xiaomi wants your device
Today the chief executive of POCOPHONE Alvin Tse has launched a message through Twitter to all users of the sub-brand Xiaomi. In this message he says that after an update software, precisely the Stable 10.3.5.0, many users have noticed a deterioration in the experience of use. The problems the POCOPHONE F1 is facing are from natura touch and it's about screen freezing, ghost touch (a kind of input on the screen that starts on its own, as if an invisible finger touched the display) e delays in touch input

.
The ninety piece by POCO invites all users who have only encountered this type of problem after the update to send an email to vzhaoxiaomi[email protected] giving all the requested data, ie user ID, contact, problem description, feedback ID and a screenshot or video of the problem in question. In case your device is fished as a guinea pig to study the problem, POCOPHONE staff will contact you and give you instructions.

This is yet another example of how the young brand incorporated into Xiaomi, always stay attentive to the user experience of consumers. More and more often I hear of people who at the slightest problem with their smartphone, rather than trying to resolve decide to buy a new one: the solution to device problems always exists (or almost) and in cases like these is at no cost.
-45%

Sale
ES Standard Shipping Shipping 2 / 5gg (NO customs) ✈
-51%

Coupon
ES Standard Shipping Shipping 2 / 5gg (NO customs) ✈
Shop
Use discount codes:
BgAFF10OFF
Expired
-37%
Coupon
🇨🇳 Standard Priority Shipping FREE (8 / 10gg, No Customs) ✈
Shop
Use discount codes:
XTGS5
Expired
Are you interested in OFFERS? Follow our TELEGRAM Channel! Many discount codes, offers, some exclusive of the group, on phones, tablet gadgets and technology.