In the highly competitive vacuum cleaner market, Redkey is a brand that has attracted the attention of many consumers. Redkey has in fact obtained 14 product certifications and nearly 100 patents. These innovations and technological breakthroughs undoubtedly provide a strong starting point for Redkey products.
Redkey F10 foldable cordless vacuum cleaner makes its global debut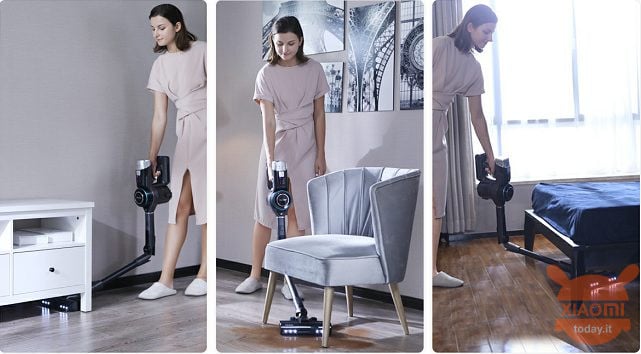 The Redkey F10 portable cordless foldable vacuum cleaner that makes its debut today sees important innovations compared to other products in the category. Starting with the ease of use of the product, which thanks to the possibility of bending the tube makes it very convenient for cleaning the most hidden corners, such as the bottom of the bed, the bottom of the sofa and under the table. There will be no more need to bend and squat frequently and there will be no more blind spots in the room that are difficult to clean.
Of course, the folding function alone would not be enough to make it a superior vacuum cleaner, which is why a suction power of 400 W, with an air flow of up to 23 Kpa and a dust collection efficiency greater than 95%. It can easily absorb dust from carpets, floors and deeper corners.
In terms of sensors, the Redkey F10 is integrated with an automatic dust sensor, which can automatically change the suction power according to the amount of dust and the size of the particles, all to achieve real energy savings.
This clever design can not only improve the cleaning ability, but also make the energy distribution more reasonable and environmentally friendly.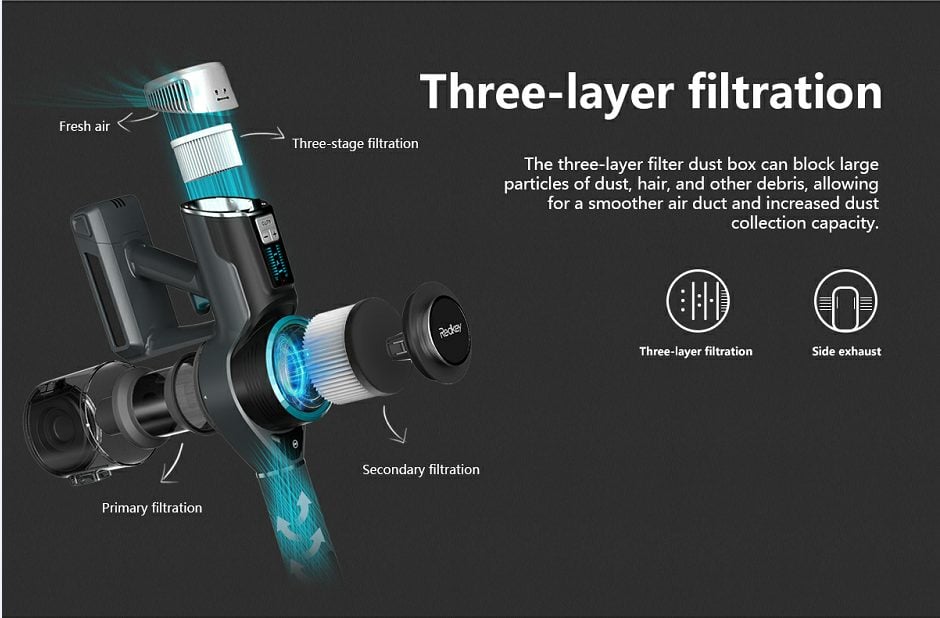 The Redkey F10 also adopts 3-layer filtration and double-layer HEPA filtration, which greatly reduces the tiny dust output and thus avoids secondary pollution, as well as greatly increasing the life of consumable components.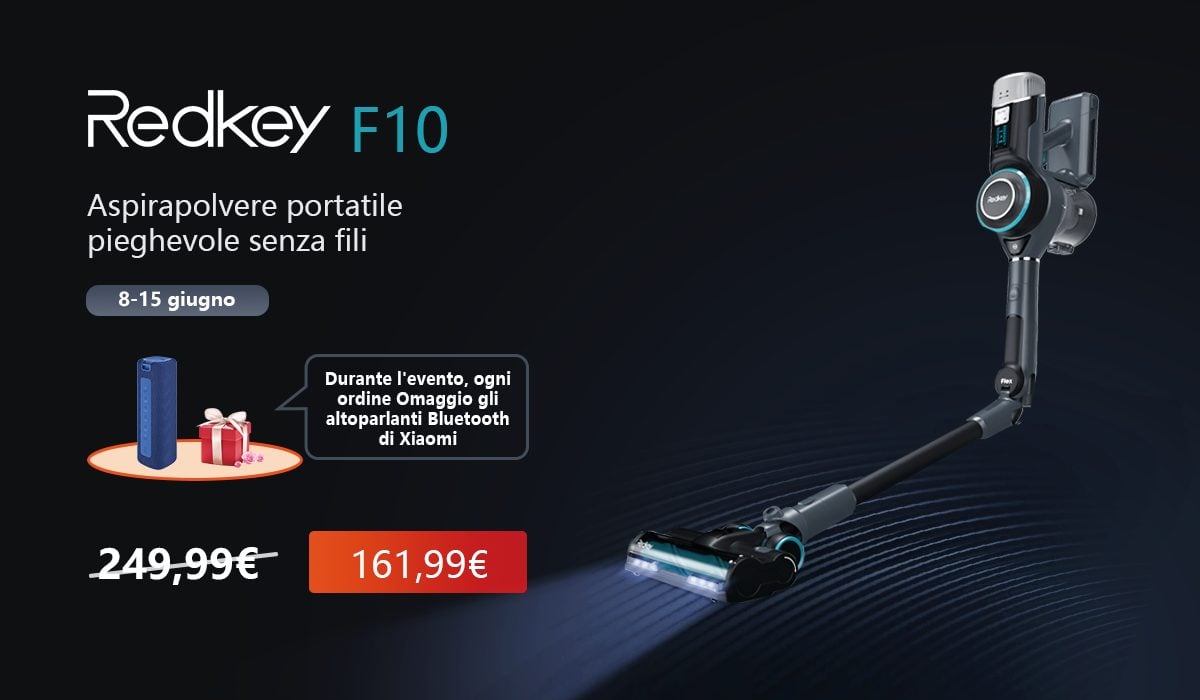 ⭐️ Buy it in the launch offer on EBAY
🧹 Redkey F10 cordless vacuum
💰 On offer at € 161
🏷 Use the PIT10PERTE coupon
📌 Buy https://ebay.us/i5eIuh
🎁 Xiaomi bluetooth speaker as a gift
Are you interested in OFFERS? Follow our TELEGRAM Channel! Many discount codes, offers, some exclusive of the group, on phones, tablet gadgets and technology.