This morning, Redmi's official account on Weibo (the Chinese Twitter) announced that the new Redmi Note 11T series will be presented in China on May 24th.
Official: the Redmi Note 11T Pro series will be a bomb! Confirm launch date and CPU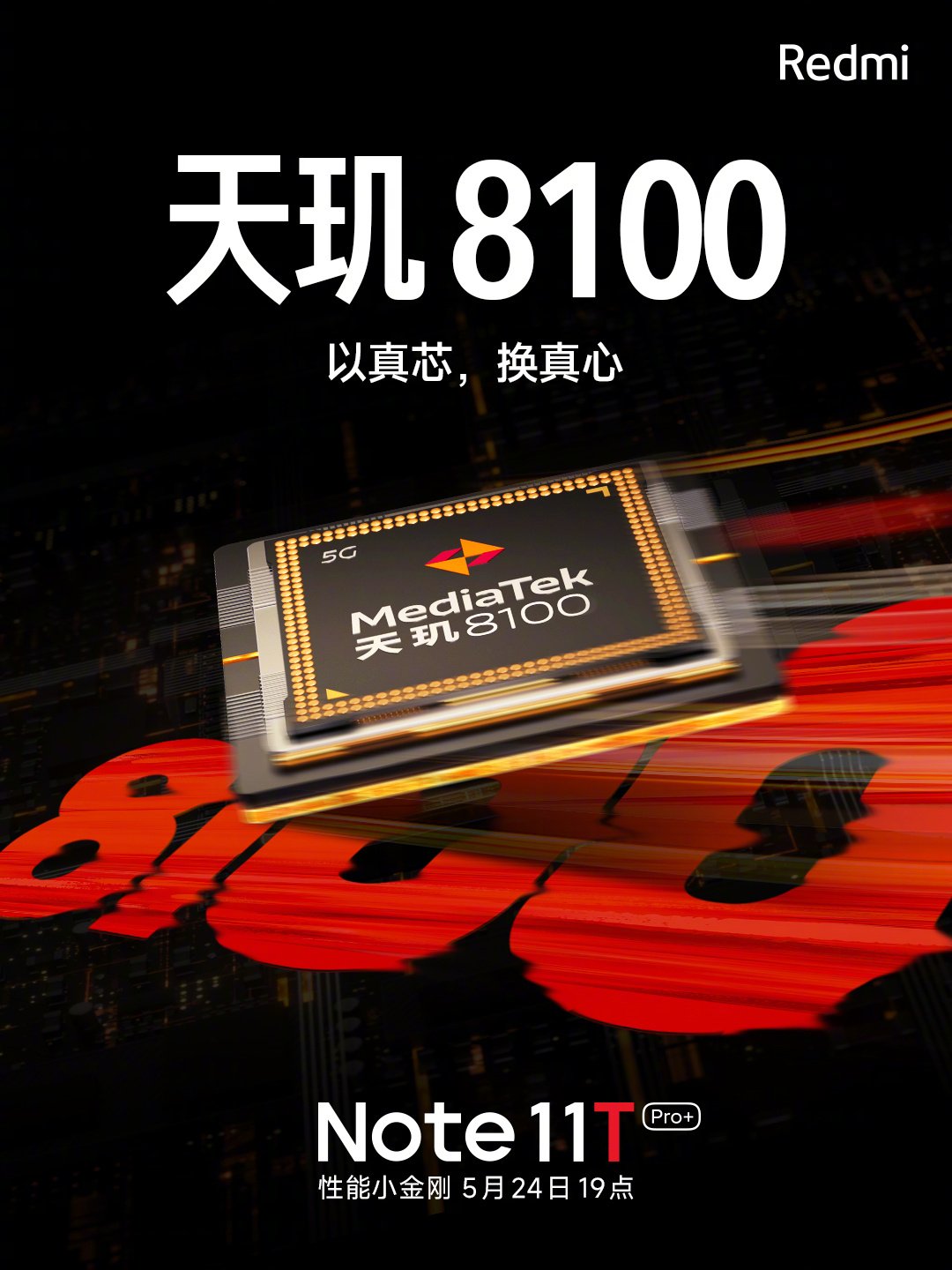 The brand said the series will bring a high-quality LCD screen and performance never seen before in the mid-range. Subsequently, product manager Wang Hua revealed that only two Redmi Note 24T series devices will be launched on 11th day, namely the Note 11T Pro and the Note 11T Pro +.
Also today Redmi has finally announced the configuration of the Redmi Note 11T Pro +, specifying that the smartphone will be equipped with the Dimensity 8100 processor. As we know, the MediaTek Dimensity 8100 chip adopts a TSMC 5 nm manufacturing process and is composed of 4 Cortex cores. -A78 with 2,85 GHz main frequency and 4 Cortex-A55 with 2,0 GHz main frequency. This is a powerful performance processor with excellent power consumption and heat control.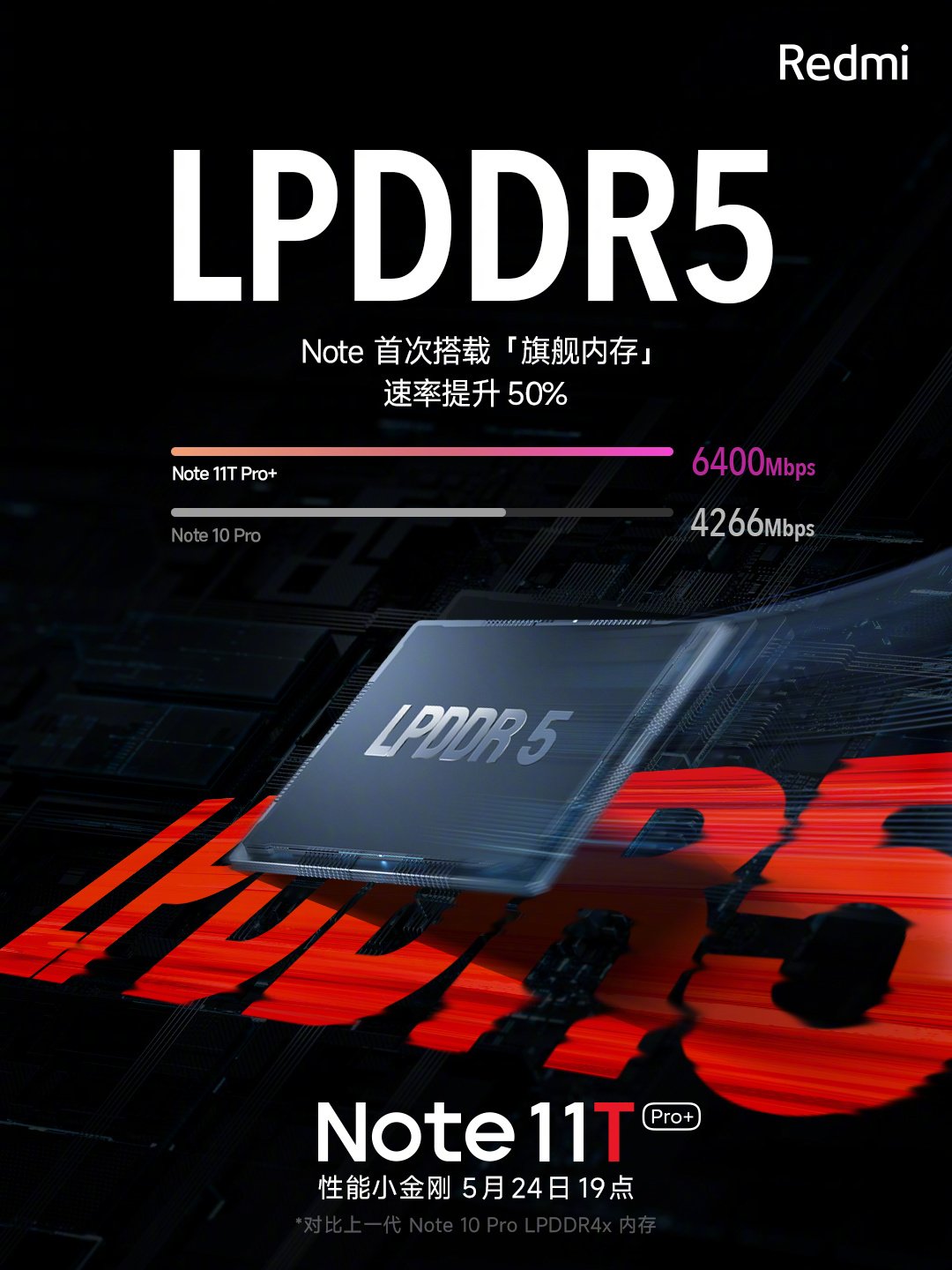 So to put it into perspective, the Dimensity 8100 has the same power consumption as the Snapdragon 870 and achieves performance close to that of the Snapdragon 888. In general, the Dimensity 8100 is a chip that already enjoys a very good reputation among Chinese phone makers, too. more popular than some flagship chips.
As for the screen mentioned above, the Redmi Note 11T Pro series should use an LCD-type panel, with a refresh rate of 144Hz and a resolution of Full HD +. The screen will also support adaptive adjustment of the refresh rate
For the rest, the Redmi Note 11T series should be equipped with a 5500mAh battery and the 3.5mm audio jack will not be missing. What can I say, it seems to be a truly complete smartphone that shouldn't cost too much, hopefully!
179,98

€

249,99

€
available
10 August 2022 17: 09

Amazon.it
Price updated on: 10 Aug 2022 17:09