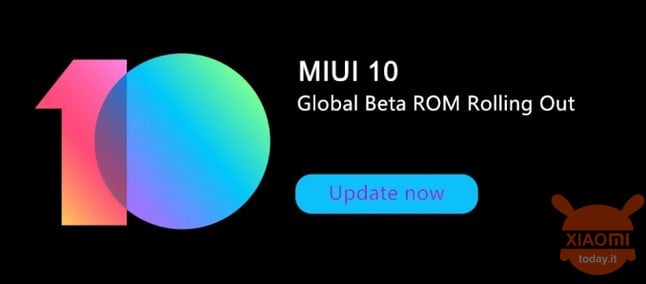 Good morning MIUIers of Italy, after the long pause due to the celebrations related to the Qingming party, the MIUI development team returned to work releasing the 9.4.11 Global Beta. Can expectations, however, disappoint? Let's find out together in this changelog.

XIAOMI Mi 9T 128GB BLACK - BLUE Global 6 / 128gb
ATGRATIS Shipping from Italy 24 / 48h

Note for Global Beta: 1. Thereupdate 9.4.11 is released for Redmi 4X, Mi 5S, Mi 5S Plus, Mi Max 2, Redmi Notes 5A / Redmi Y1 Lite, Redmi Notes 5A Prime / Redmi Y1, Mi 6, I MIX 2, Mi Note 2, Mi Mix, Redmi 6A, Redmi 6, Redmi 5A, Redmi 5, Mi Note 3, Redmi Note 5, Mi Mix 2S, Pocophone F1, Mi 8, Redmi 6 Pro, Mi Max 3, Mi 8 Pro, Redmi Note 6 Pro, Mi 8 Lite, Mi Mix 3 and Mi 9.
2. The 9.4.11 update for Redmi 4X and Redmi 5 Plus is delayed due to system errors.
---
MIUI 10 Global Beta ROM 9.4.11 Full Changelog
Yes, the expectations are disappointed, as following the passage from the international forum to the national Mi Community, a lot of information is being lost on the street, confusing the various users who were waiting for this weekly appointment. The changelog does not seem to be particularly rich by mentioning only a few optimizations and minor bug fixes.
An anticipation, however, we can do on what will probably be implored even in the Global version. In fact, judging by the innovations incorporated in the latest update of MIUI 10 Beta Chinese, we will find:
New option to see non-priority notification icons
The Clock application can now be themed in light or dark mode
New upload animation
New option to quickly access MiAI (artificial intelligence) from a bar on the desktop, similar to that of Google
Improvements in multitasking animations and other optimizations
---
Download links of the global MIUI 10 beta
Click on this LINK
If you have any doubts about how the different branches of the MIUI ROM are organized, see our guide to
versions of MIUI