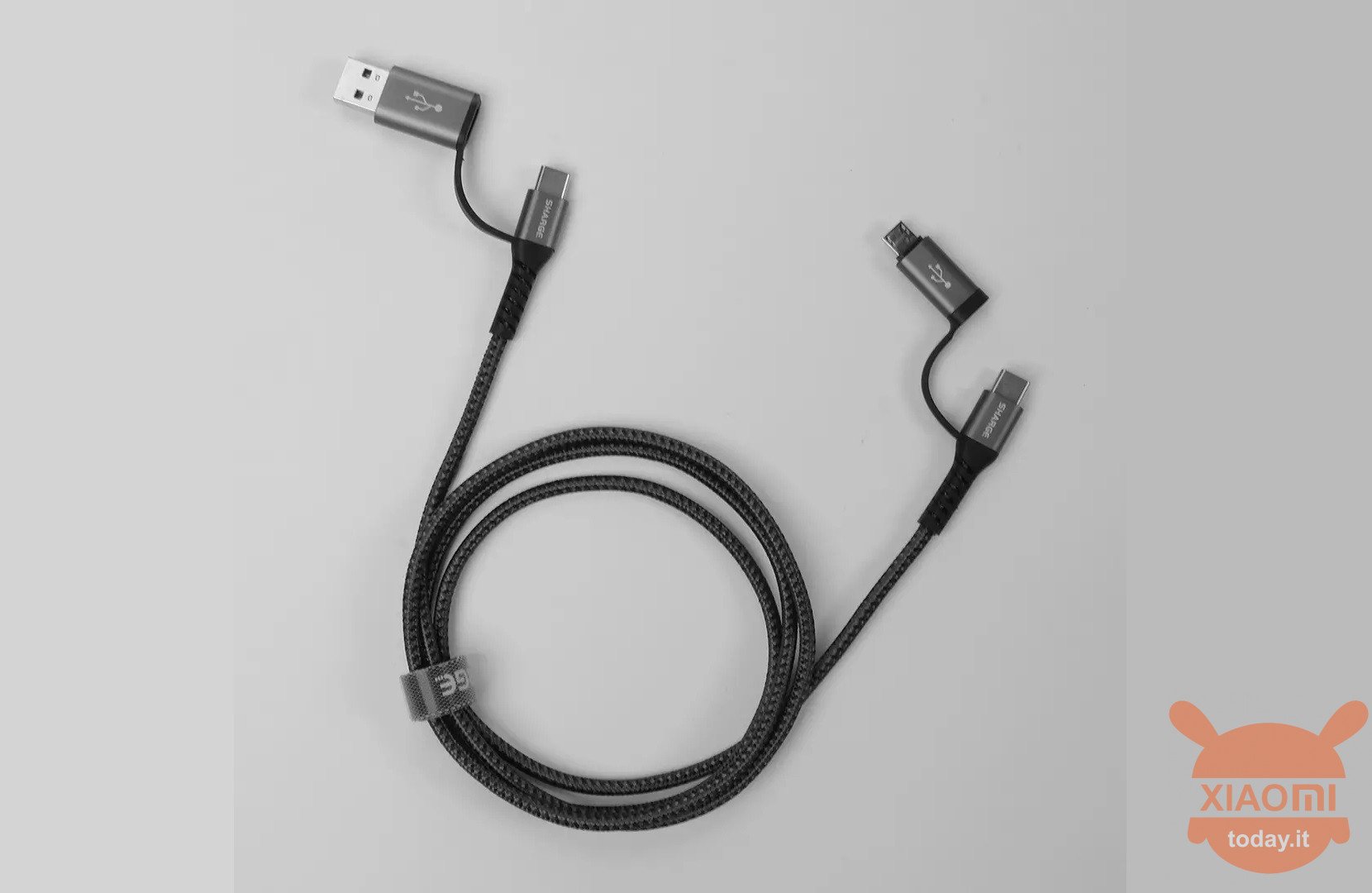 Although in recent years most smartphone manufacturers have decided to adopt the new USB Type-C standard (at least for mid-range and higher-end devices), the same cannot be said of many other sectors that still release products. with micro USB ports. To overcome this problem that afflicts virtually anyone, the Sharge brand, part of the Xiaomi ecosystem, has just released the new 4-in-1 Braided Data Cable.
Sharge 4-in-1 Braided Data Cable now on Xiaomi Youpin
As the name (and pictures) suggest, it is a braided cable for charging and data connections with four ports. These ports include two USB Type-C, one micro USB and one USB Type-A (the ordinary USB). The price of the accessory is only 39,9 yuan (about 4,80 euros) on the Xiaomi Youpin platform.
Although the name is 4-in-1, as we mentioned we actually only have three types of connectors. The USB Type-C port is in fact double, this is because many products, including PCs and chargers support a USB Type-C output. In the past we were instead forced to use a USB Type-A to USB Type-C cable. In any case, this choice allows us to recharge or power almost all types of gadgets on the market, from laptops to small portable fans.
The four interfaces are divided into two groups and can operate in four connection modes: USB Type-C to USB-A, USB Type-C to Micro USB, USB Type-C to USB Type-C and Micro USB to USB Type-A.
As for the materials used, the connector consists of an aluminum alloy shell, while the cable is wrapped in a braided wire that can withstand over 10.000 bends and hold up to a maximum weight of 50kg. Inside we find a 21AWG pure copper wire core, which has a lower resistance and better conductivity. It also supports a high current flow of up to 3A, in order to provide 60W notebook power, as well as the Xiaomi 27 and K10Pro's 30W Charge Turbo fast charging.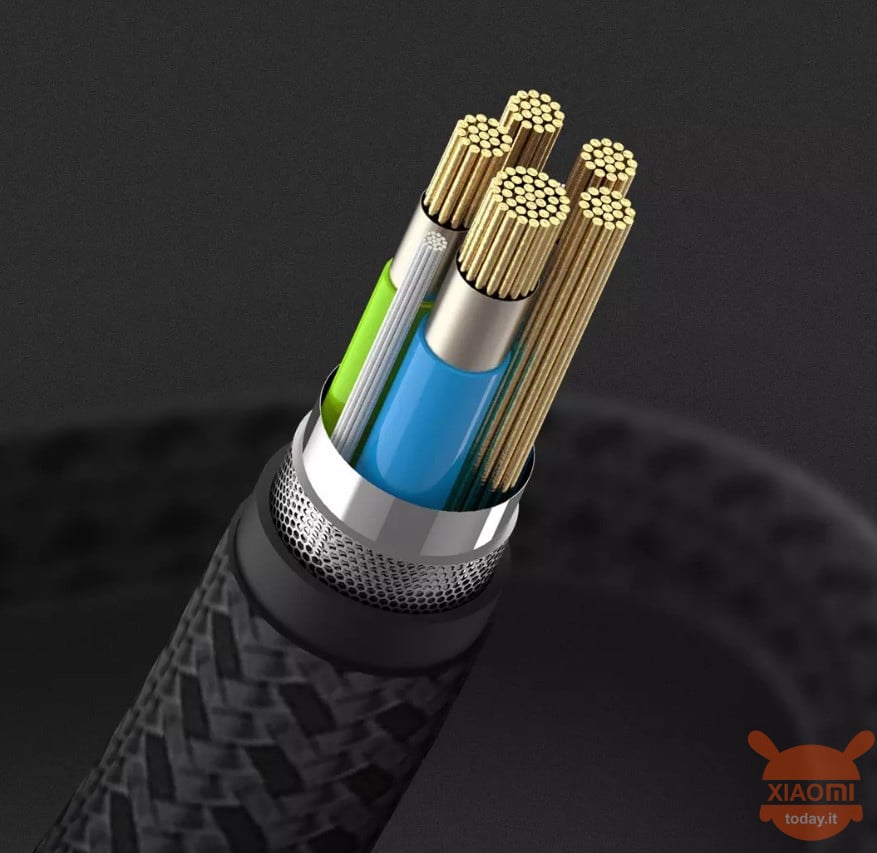 Finally, thanks to a covering of the inner core with aluminum foil, the mutual interference of the lines is avoided. Numbers in hand, the cable allows data transfer with speeds that can reach 480 Mbps, so for example 1GB of data can be transmitted in 30 seconds.
Poco F2 Pro Global 6 / 128Gb
🇨🇳EU Priority Line Shipping (No Customs) ✈
Are you interested in OFFERS? Follow our TELEGRAM Channel! Many discount codes, offers, some exclusive of the group, on phones, tablet gadgets and technology.