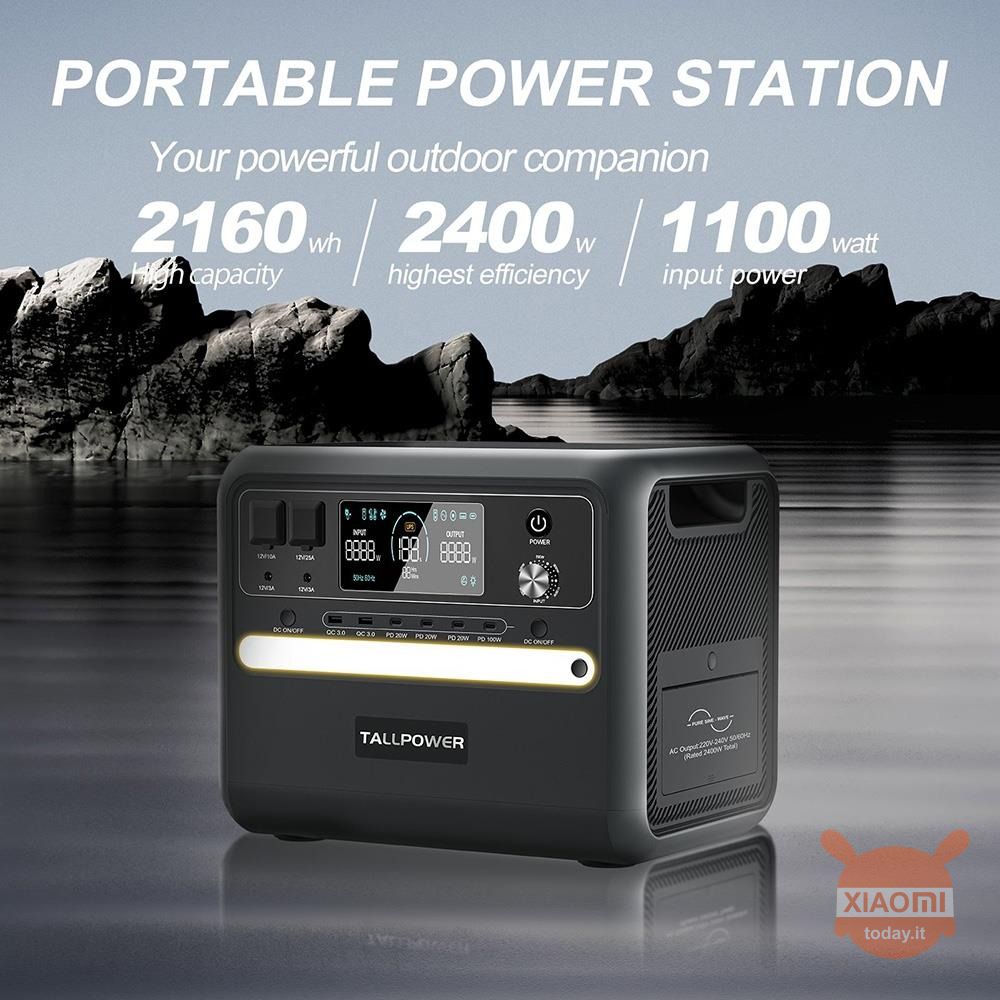 The Tallpower V2400 is a high capacity portable solar generator, which stands out for its advanced features and versatility of use. With an ultra-large capacity of 2160Wh and an AC output of 2400W, this generator is suitable for both small and large household appliances. The lithium iron phosphate (LiFePO4) battery guarantees safety and longevity, with an estimated life of approximately 10 years.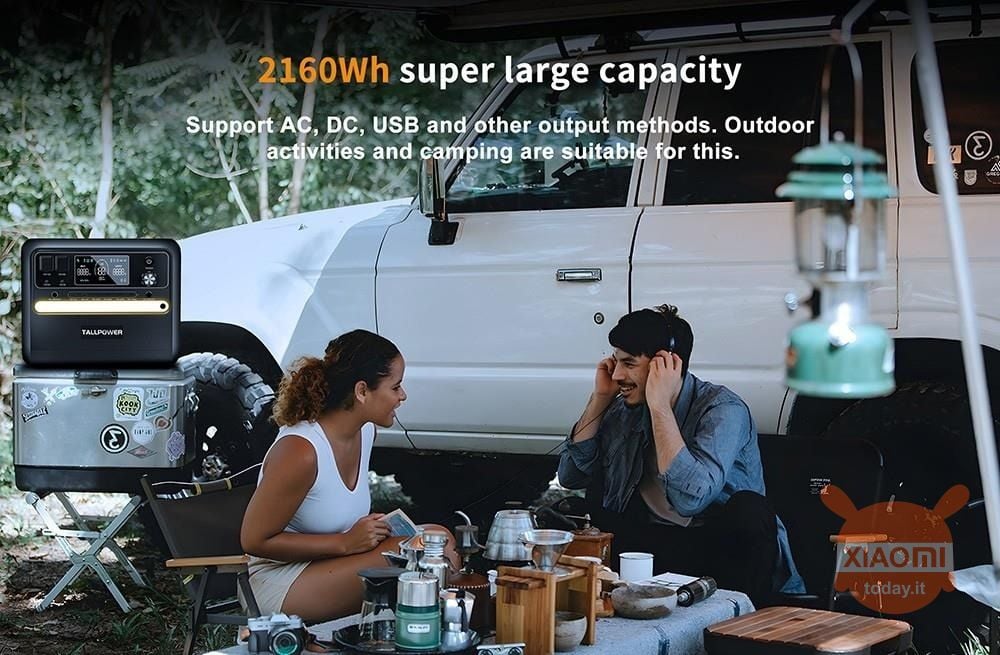 Designed with 5 levels of charging efficiency, the Tallpower V2400 also offers the flexibility to adjust the input power to avoid damage due to voltage instability. Furthermore, it has 13 output ports, including various types of USB and AC ports, allowing you to charge up to 13 devices simultaneously.
Another notable feature is the UPS (uninterrupted power supply) system, which supplies power to connected devices in the event of a power outage, switching to battery power in less than 0,08 seconds. The large LCD screen makes it easy to monitor charging and discharging status, as well as check battery level and input/output wattage.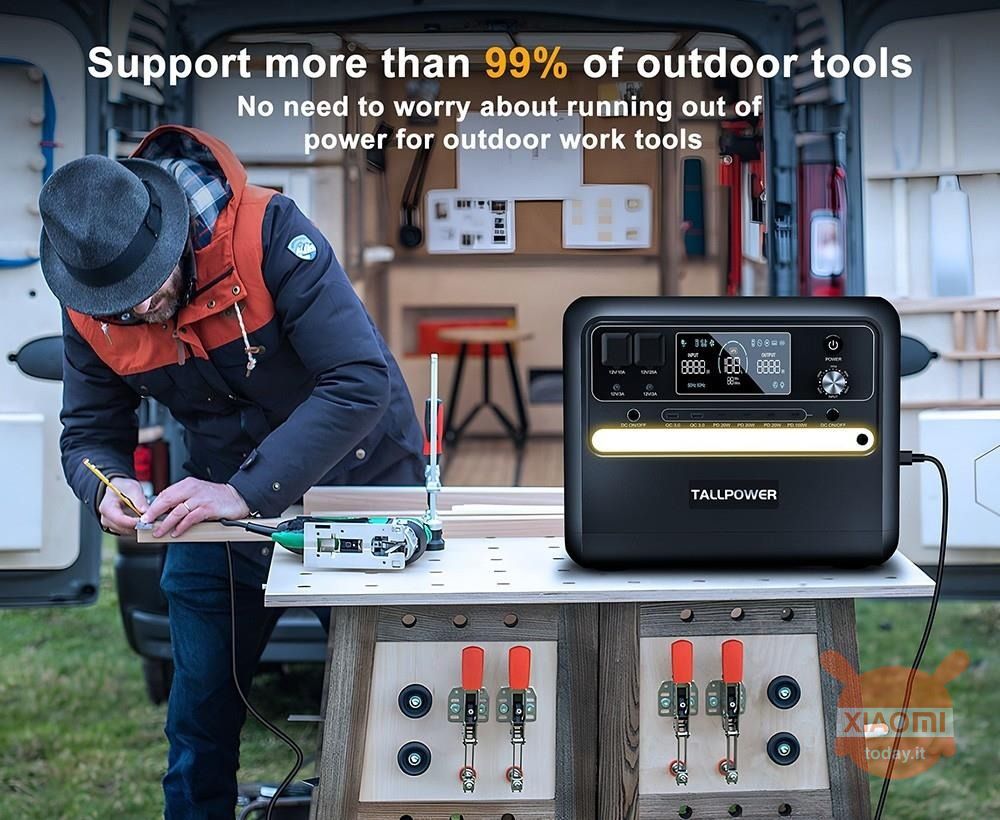 The generator is available in black color, with a weight of 20,5 kg and dimensions of 39x29x32 cm, making it portable enough for various outdoor applications such as camping or night fishing, where it can also be used for lighting​
Tallpower V2400 on special offer for Black Friday
The Tallpower V2400 is a portable solar generator of great quality and excellent performance but the price is normally around €1200. A price that discourages many buyers who would like to purchase it.
Fortunately, on the occasion of GeekMall Black Friday, this product has seen a substantial decline. It is in fact on sale for €799, a decidedly affordable figure, which includes fast shipping from the warehouse in Europe and a two-year warranty.
Don't miss this opportunity because it is limited in time and quantities!