Since the ban on Huawei and Honor devices was established, the Chinese company has had to run for cover in order not to be cut off from the smartphone market. The AppGallery, a true alternative application store to the Google Play Store, has therefore arrived within the software of their mobile devices, which day after day is enriched with new official applications, currently boasting over 420 million active users of which 26 million in Europe alone. But if you own a smartphone of the Huawei and Honor brand, perhaps you regret the navigation solution of Goole Maps From today not having many alternative solutions available, at least until today because the TomTom AmiGO navigation software arrives on the AppGallery, available at download for free.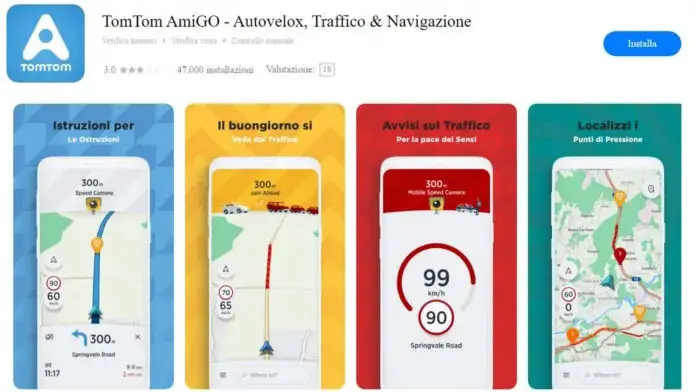 The TomTom AmiGo navigation app arrives on the AppGallery
The new TomTom AmiGo app is therefore added to other apps useful for everyday life such as home banking, Sella, Relax Banking, Ubi Banca etc ... making it the perfect and alternative solution to the more famous Google Maps. In fact, through TomTom AmiGO, it will be possible not only to navigate the streets of your city and beyond, but also to obtain real-time information about traffic and accidents along the way, avoiding queues and delays at your appointment.
In addition, the software is enriched every day with new reports from the AmiGO community which boasts millions of motorists, who will also guarantee the reporting of any speed cameras along the route, both fixed and mobile. Well you just have to try it by downloading directly from the AppGallery.
TomTom AmiGO | Huawei AppGallery | Download