Are you interested in OFFERS? Be smart and subscribe to our Telegram channel! Lots of discount codes, offers, pricing errors on technology from Amazon and the best online stores.
There are house cleanings that are really complicated or all those fabrics and objects that are difficult, not to say impossible, to put in the washing machine. Sofas, curtains, carpets, car seats we clean them at best and best but often the results obtained are really poor. Well from today all this will be a memory as the spot cleaner comes to our aid Uwant B200, the latest addition to the well-known Chinese brand specializing in smart home cleaning products!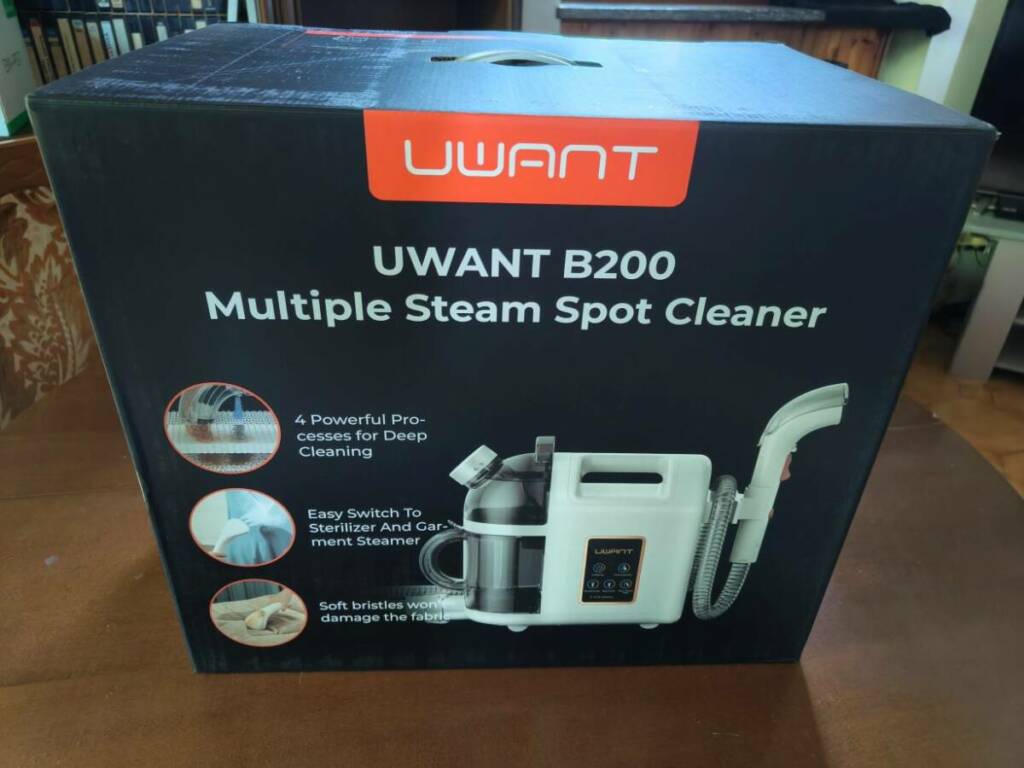 CONFEZIONE
The product will arrive with a double box, outer carton plus box packaging, and well packed. No risk of any damage due to transport. Inside you will find:
Uwant B200
Brush hard fabrics
Soft fabric brush
3 packs of cleaner
pipe fixing accessories
Instruction booklet (including Italian language)
Glove for use with steam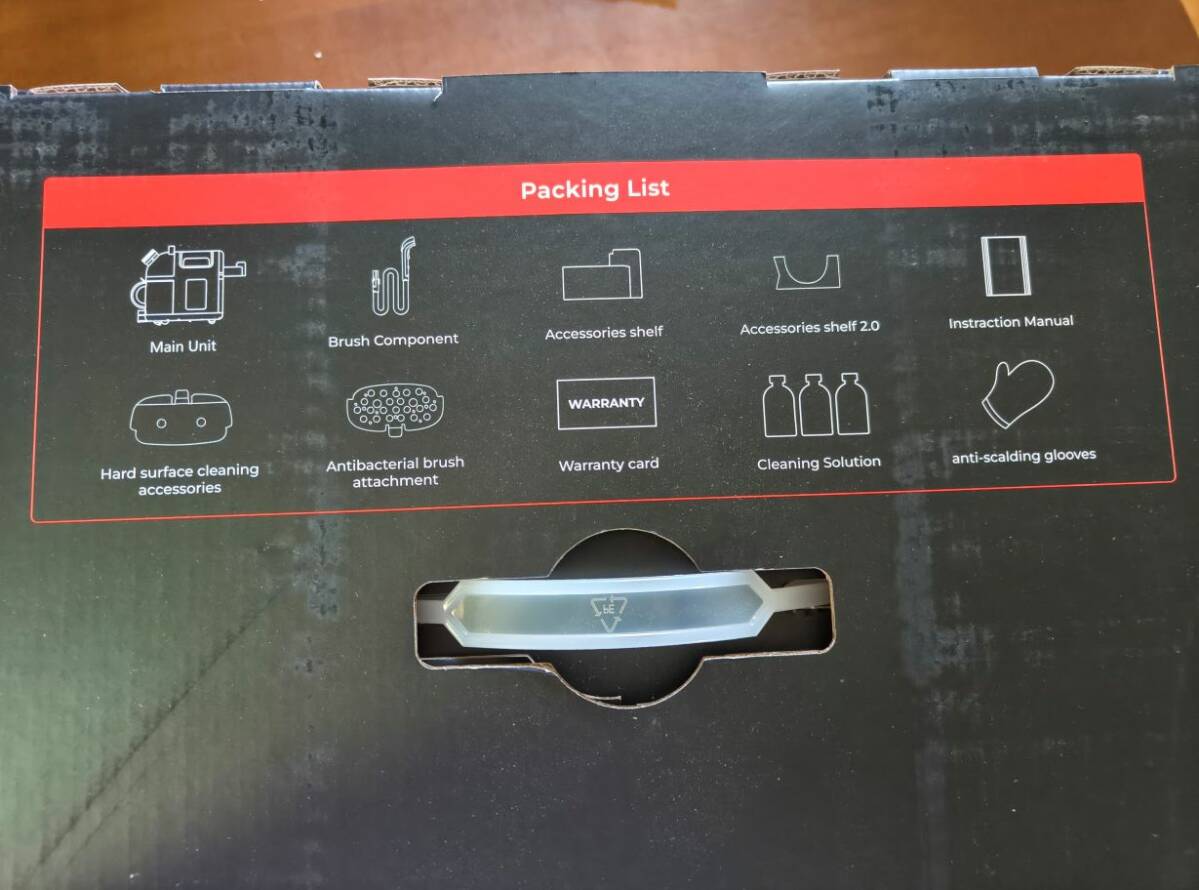 MOUNTING
The assembly is really very simple, in fact you just need to connect the pipe to the relative connection on the base in front of the steamer (you will hear a click which will certify the correct connection), the 2 plastic supports for the pipes (one lateral and one rear ) And that's it.
PREPARING FOR USE
Setup is as simple as assembly! In fact, it will only be necessary to add clean water, a little detergent based on the use we will have to make and we can immediately start cleaning! The clean water tank is the one above and can be removed simply by pulling it upwards. Once the cap has been removed, you will have to fill it with clean water (NO DETERGENT) up to the maximum level marked. The addition of the detergent will instead be done through the special cap that is located behind and will end up directly in a small container that is separate and is on top. The stopper is made of rubber and will simply be removed and closed again. The tank located underneath is the dirty water tank and will be removed after cleaning by pulling it towards you.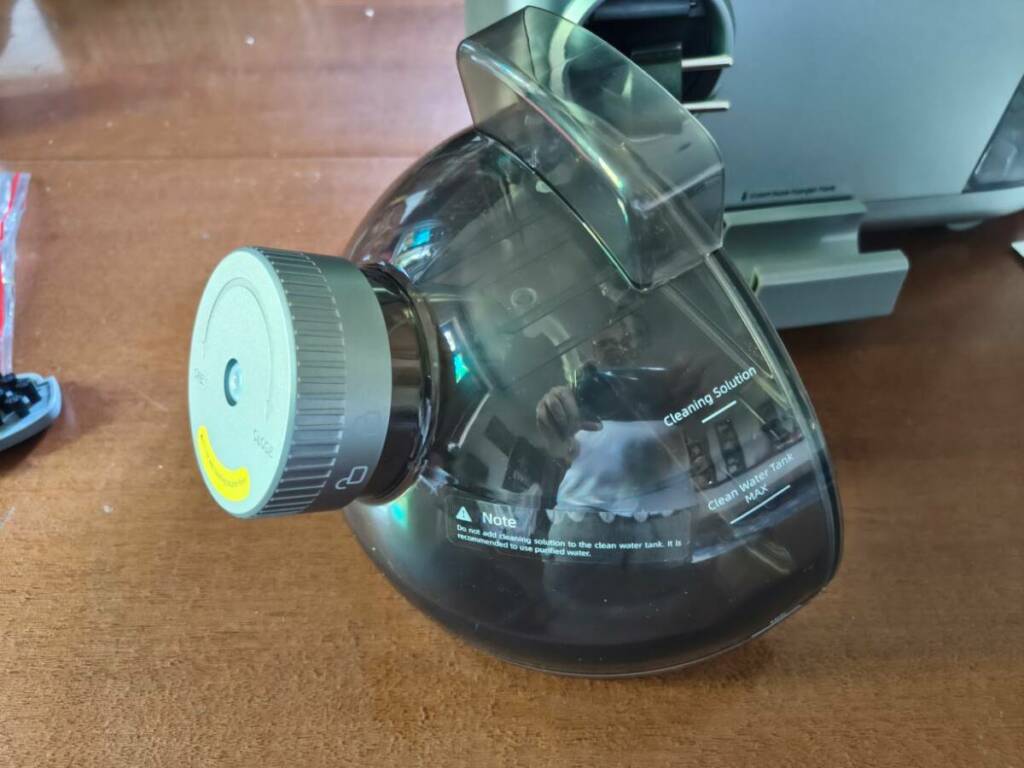 METHOD OF USE AND USE OF THE BRUSH
Once assembled and prepared we can start using it. On the side we find the control panel that will allow us to turn it on and select the most suitable mode based on what we are cleaning. To turn it on you will have to press the on/standby button and by default it will start in the standard mode. You can then press the various keys to access the other modes:
Standard mode: to clean normal stains, with addition of water or vacuum only
Mode with detergent (cleaning solution): to clean stubborn stains through the use of detergent
Steam mode: to be used for persistent stains, check that the brush for soft fabrics is connected
Ironing mode (fabric steamer mode): to be used for ironing clothes and fabrics, with a brush for soft fabrics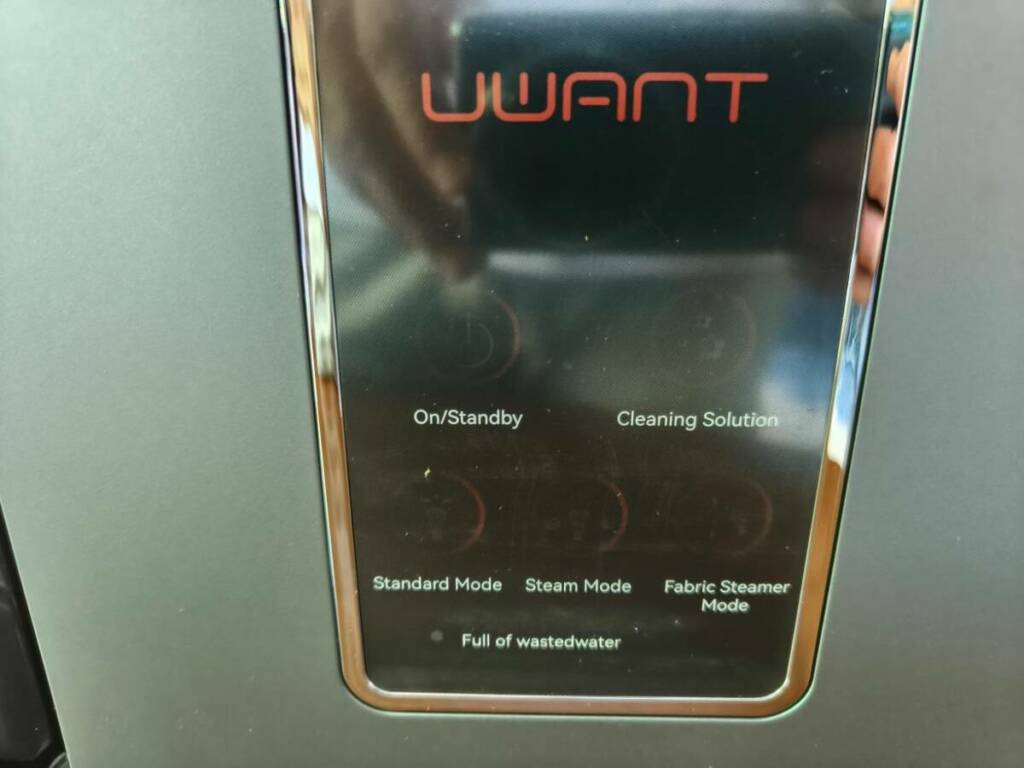 There are 2 brushes supplied, one for soft fabrics and one for resistant fabrics. Unfortunately this specification is not well explained in the instruction booklet which also speaks of a brush for ironing (it is not clear which one is meant). From their conformation it can be assumed that the first is indicated for smooth surfaces such as sofas, mattresses, curtains, clothes while the second for carpets and others that need a deeper passage as they are not exactly smooth. Surely, for more important and persistent stains, brush 2, due to its conformation, seems the most suitable.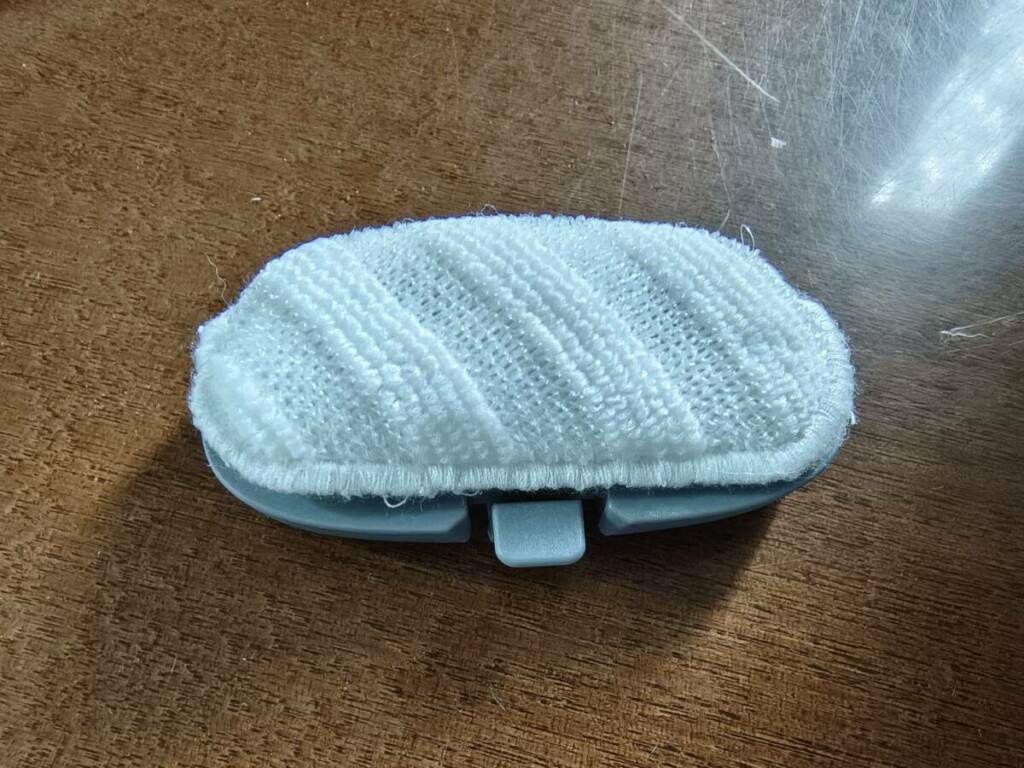 TANK CLEANING AND SELF-CLEANING
At the end of the wash, as a first step, I suggest you carry out the self-cleaning of the brush and the tube. To do this, just have some clean water in the tank and press the dedicated button on the brush handle and hold it down for at least 30 seconds. The brush will automatically clean itself and the dirty water will end up in the dirty water tank. If there are still traces of dirt visible under the transparent part of the brush, you can remove this part and rinse it under running water (it can be removed by interlocking).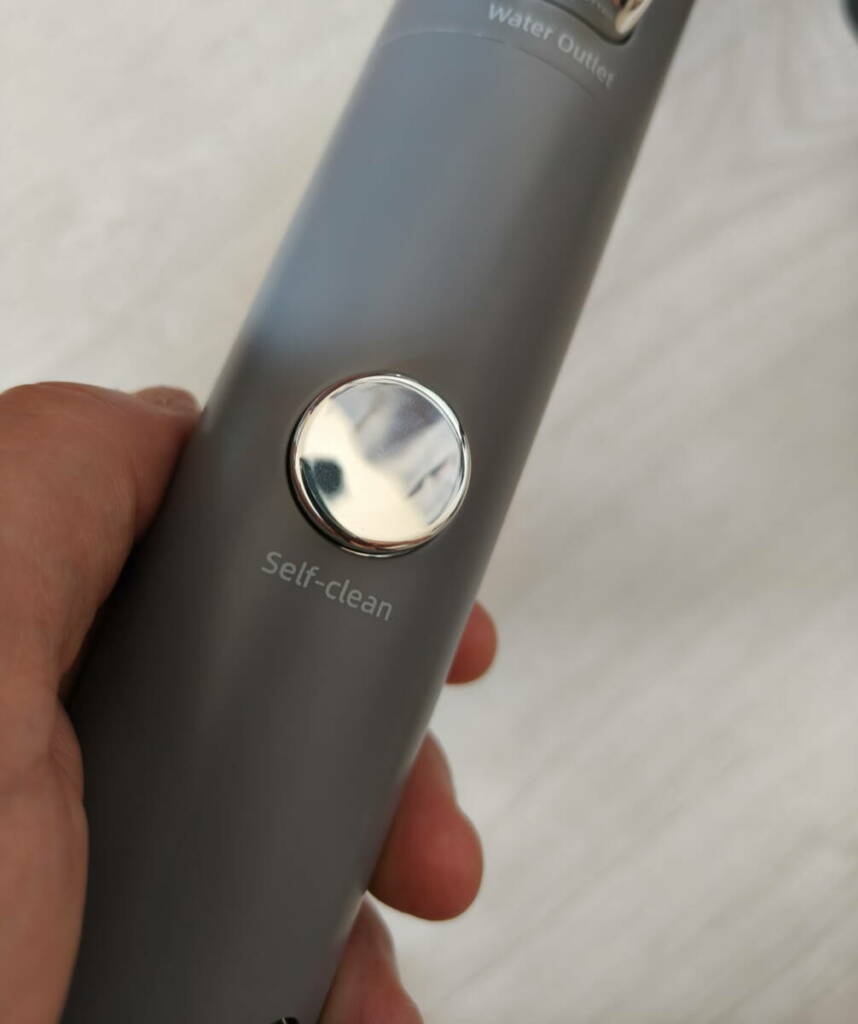 Once this is done, simply remove the dirty water container and empty it, but first check that you have turned it off and unplugged it for safety. To open it you will have to lift the lid and inside you will find 2 plastic parts (cap and float) which also need to be rinsed. They can also be removed for thorough cleaning, they are interlocking.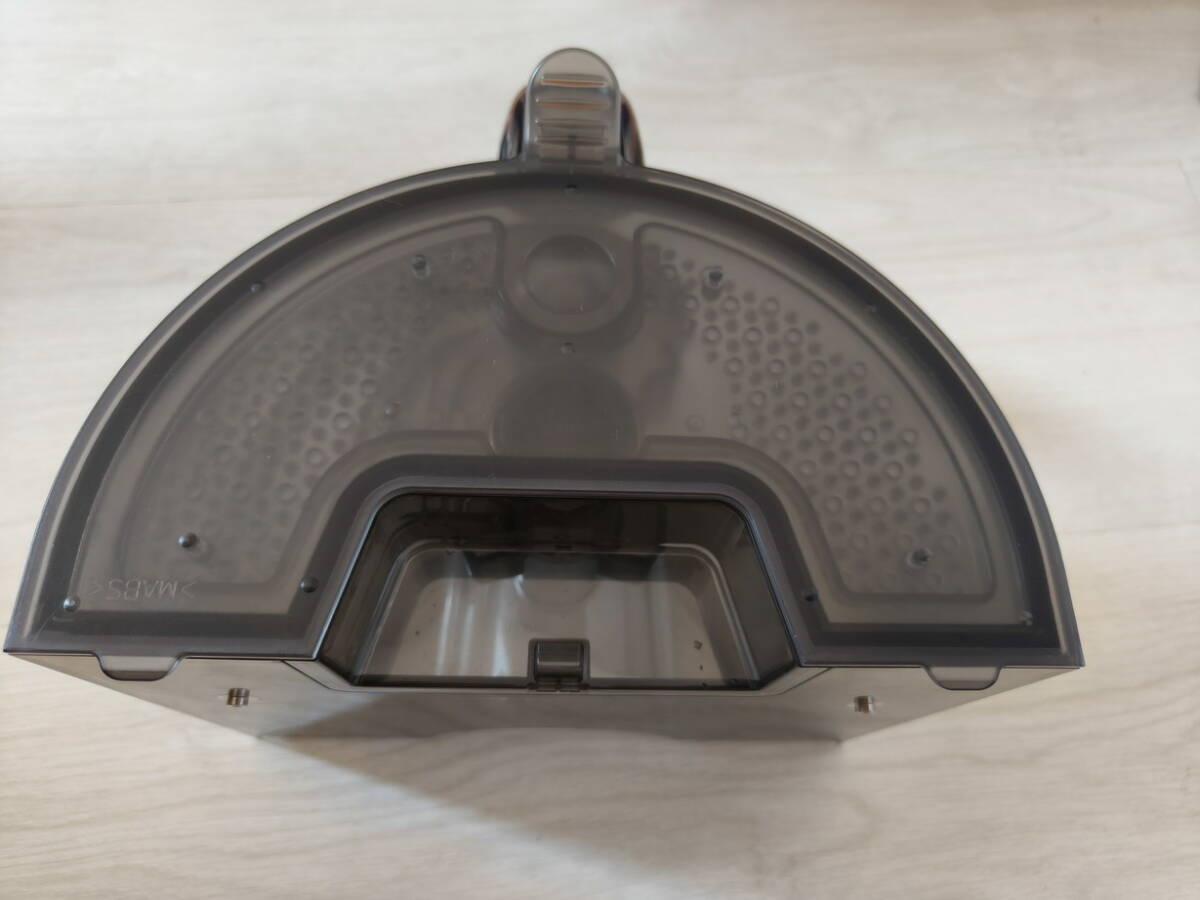 HOW IT CLEANS
I have to say it cleans well! Let me be clear, it depends on the stain.. what I can guarantee you is that on "fresh" stains, liquids spilled from poco the result is really excellent. Dirt is almost always completely removed. The possibility of washing surfaces that are normally only vacuumed, such as sofas, armchairs or car seats, is also very good. Also excellent is being able to sterilize with steam, even if we don't see them, germs and bacteria live with us in all household environments.
If the stains are dated, then it may happen that they are not completely removed or you have to insist a bit. Overall I am satisfied with ours Uwant B200
FINAL CONSIDERATIONS
The final question is obviously: how many rooms do we have in the house that we normally can't wash but only dust or vacuum? Sofa? Armchairs? Curtains? Car seats almost certainly.. here's for all these objects a wash and sterilization every now and then certainly wouldn't hurt. Now we just need to understand how much we are willing to spend and how much it would make sense to spend to have the opportunity to do so. Uwant B200 it costs around €270 in the price list and for all that it offers us, I'd say it's a good price. But here comes the most beautiful part, in fact thanks to GEEKBUYING (which we thank for sending the sample) and with our discount code you can take it home with a great discount! I remind you that to protect your purchases you can pay with PayPal and the shipment will take place quickly (1-4 days) from a warehouse located in Europe, therefore excluding any annoying customs duties. At this point I just have to leave you the direct link and wish you happy shopping!
€191 €349
GEEKBUYING
🇪🇺Fast Shipping from Europe Included (No Customs)
Functional!
Perfect for removing stains that can't go in the washing machine!
PROS
4 cleaning mode
possibility of sterilizing with steam
possibility to iron clothes
excellent portability
washing and vacuuming 2 in 1
it removes stains from everything that cannot enter the washing machine
Add your review