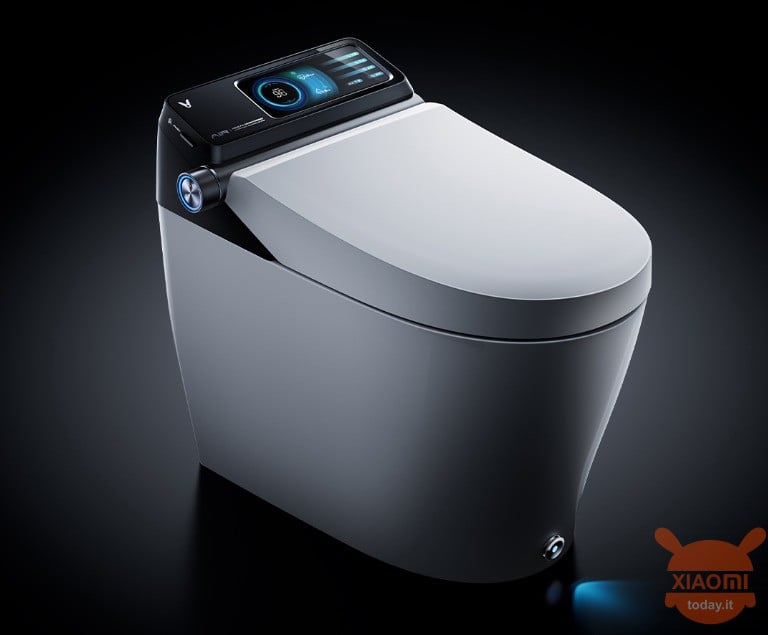 This morning the Chinese technology giant Xiaomi has launched a new smart toilet on its Xiaomi Youpin crowdfunding platform. The product arrives under the name Viomi AI Health Detection Toilet Air and will be sold in China at a price of 3999 yuan (585 euros) during the crowdfunding campaign.
Viomi AI Health Detection Toilet Air: artificial intelligence also arrives in the toilet
Unlike other smart toilets, the Viomi AI Health Detection Toilet Air is both a bathroom and a private healthcare assistant. In particular, it has sensors integrated into the toilet seat that make it possible that when the user sits down, this can detect the user's heart rate, blood oxygen and other physical indicators of the user in real time and provide health information. After that, it will be possible to view all the details both on the color screen on the back and on the dedicated Viomi app.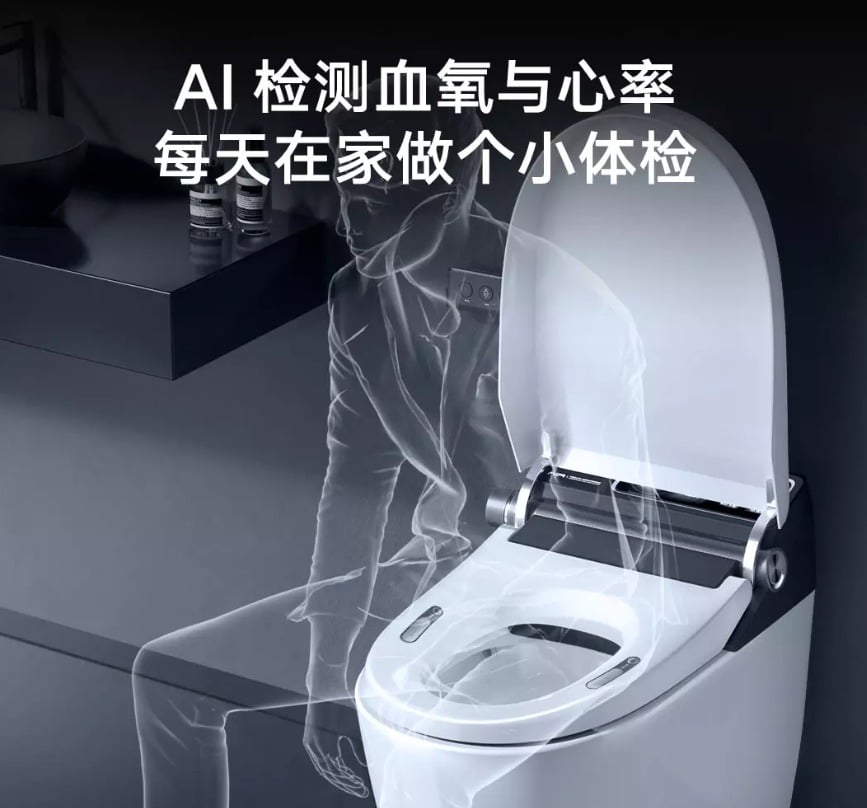 The Viomi AI Health Detection Toilet Air is made of nanoscale antibacterial PP material and the antibacterial rate of common bacteria such as Staphylococcus aureus and Escherichia coli is 99,9%.
At the same time, the water used for intimate cleansing is purified to the micron level with a filter that can filter out impurities such as sediment, insect eggs, rust, etc. At the same time, the nozzle is made of antibacterial material and can be intelligently self-cleaned and stops automatically if the user is perceived to have stood up. Also, after the nozzle has been retracted into the barrel, ultraviolet sterilization will be performed. 3 minutes, the sterilization rate is 99,99%.
In any case, being a multifunction smart toilet, it allows users to clean themselves comfortably even in winter as the product supports 1 second hot water function and provides four smart flush modes for different user needs.
Finally, there is the wireless remote control that allows us to adjust the water temperature and the air temperature.
Xiaomi Mi Smart Home Security Camera 360 ° 1080P
1 used by 30,36 €
30 November 2022 8: 25

Amazon.it
Price updated on: 30 November 2022 8:25