Xiaomi has from poco presented its latest technological "beast" in the smartphone sector and, as always, one wonders if it is worth making the leap from one generation to another. In particular we talk about the T series, which with the Xiaomi 12t thickens in the proposal of the many flagships in circulation.
Today we take the 12T model into consideration to compare it with the Xiaomi 11t in order to answer the above question, analyzing the specifications and assessing whether or not it is worth the update but also if it is better to buy one or the other model from scratch.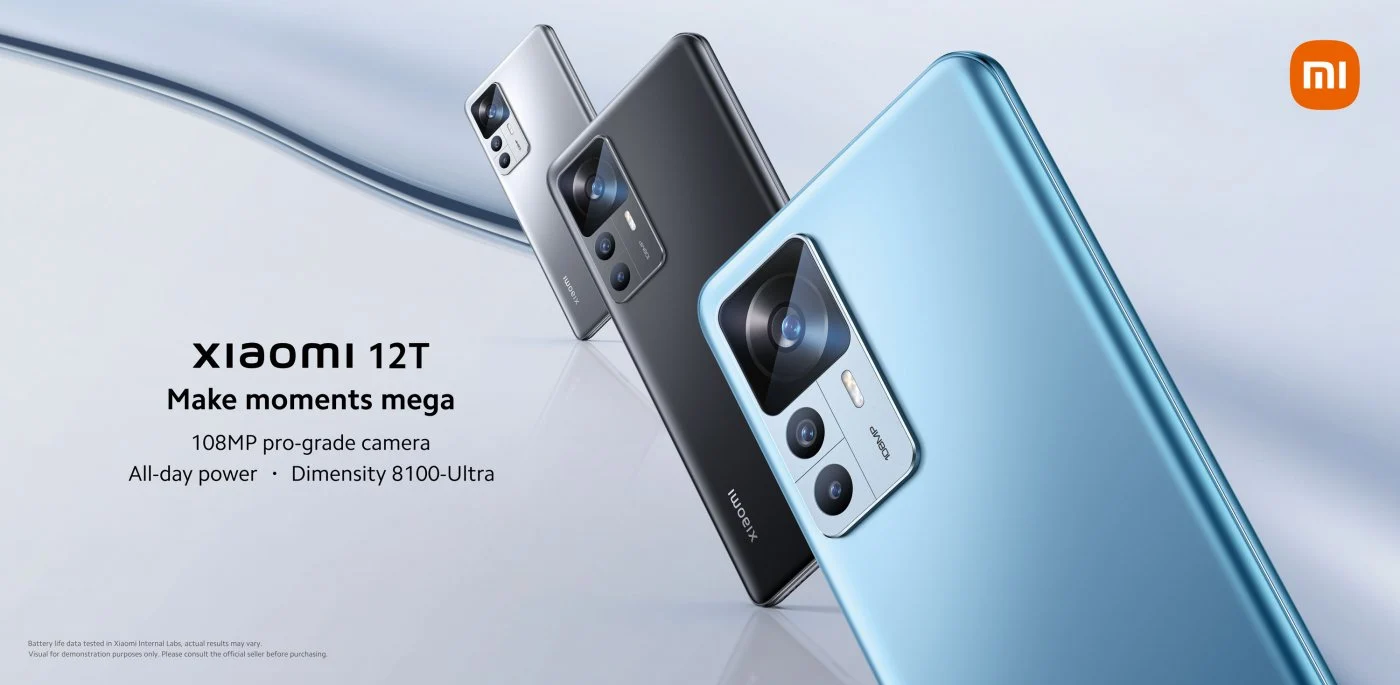 Xiaomi 12T vs Xiaomi 11T - Technical specifications compared
Specifications
Xiaomi 12t
Xiaomi 11t
Dimensions and weight
161,3 x 75,9 x 8,6 mm. 202 grams.
164,1 x 76,9 x 8,8 mm. 203 grams.
Screen
6.67 "Full HD + (2712 x 1220 pixels) with panel AMOLED , LTPO, 120 Hz refresh rate, 900 nits brightness (HBM), HDR10 + and Gorilla Glass 5 protection.
6.67 "Full HD + (2400 x 1080 pixels) with panel AMOLED , LTPO, 120 Hz refresh rate, 800 nits brightness (HBM), HDR10 + and Gorilla Glass Victus protection.
Processor
MediaTek Dimension 8100 Ultra with Mali-G610 MC6 graphics.
MediaTek Dimensity 1200 with Mali-G77 MC9 graphics.
RAM
8GB LPDDR5.
Storage
128 o 256 GB in UFS 3.1 format.
Rear camera
Main 108 MP with f / 1.7 (Samsung ISOCELL HM6), PDAF and OIS.
8MP ultra wide angle with f / 2.2 (Samsung S5K4H7) and 120 ° field of view.
2 MP macro with f / 2.4 (GalaxyCore GC02M1).
Main 108 MP with f / 1.8 (Samsung ISOCELL HM2), PDAF and OIS.
8MP ultra wide angle with f / 2.2 (Sony IMX355) and 120 ° field of view.
5 MP macro with f / 2.4 (Samsung S5K5E9).
Front camera
20 MP with f / 2.2 (Sony IMX596).
16 MP with f / 2.5 (Omnivision OV16A10).
connectivity
USB-C, 6 WiFi , Dual SIM 5G, Bluetooth 5.3, NFC , GPS, infrared, stereo speakers, Dolby Atmos and in-screen fingerprint sensor.
USB-C, 6 WiFi , Dual SIM 5G, Bluetooth 5.2, NFC , GPS, infrared, stereo speakers, Dolby Atmos and in-screen fingerprint sensor.
Battery
5000 mAh with quick charge from 120
W.
5000 mAh with charging quick from 67
W.
Operating System
MIUI 13 based on Android 12.
MIUI 12.5 based on Android 11 (upgradeable to Android 12).
launch price
From 599€ .
From 336€ (offer updated to 10/10)
Buy it here
Buy on Amazon
Buy on Amazon Brighter display but more vulnerable to shocks for Xiaomi 12T
Analyzing purely the technical data sheet of the products in comparison, we realize how the screen of the new Xiaomi 12T does not offer great improvements compared to the past generation. In fact, this is a 6,67-inch AMOLED panel with 120 Hz refresh rate and support for HDR10 + content for both models with Full HD + resolution. For the newborn device of the Chinese brand we only have a brightness that reaches 900 nits compared to the 800 of the 11T model but at the same time the smartphone of the past generation is protected by a Gorilla Glass Victus, the top in this area, compared to a more modest one. Gorilla Glass 5 of the current 12T.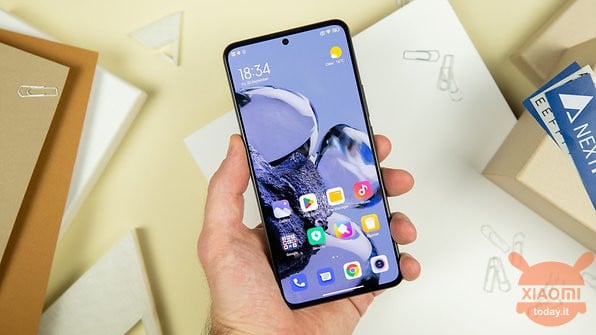 In terms of design, we do not complain in either case, as both are not iconic, but with rather classic lines and in step with modern smartphones on the market.
The Xiaomi 12T is 27% more powerful than the Xiaomi 11T
Both CPU models entrust their performance to medium-high-end MediaTek SoCs, leaving the Qualcomm CPUs to the older brothers with the Pro suffix (11T Pro and 12T Pro) instead. In the case of the Xiaomi 11T, its performance is entrusted to the Dimensity 1200, a chip capable of reaching 639000 points in AnTuTu.
On the other hand, the Xiaomi 12T raises the bar with the latest Dimensity 8100 chipset, one of the processors with the best price / performance ratio of the year. Its average record in AnTuTU is 815000 points, with a 27% higher performance surge than the 11T.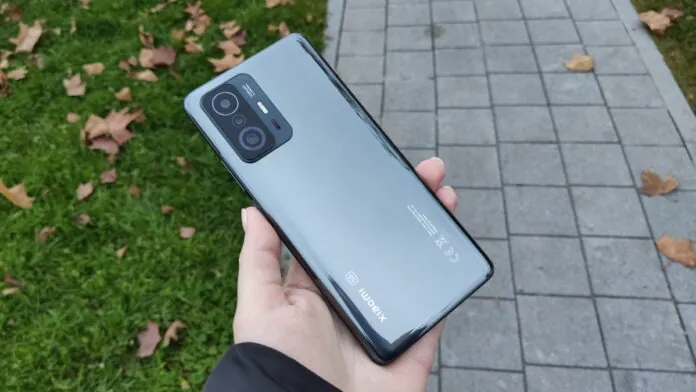 As for the amount of RAM on both models it is equal to 8 GB in LPDDR5 format, with internal storage of 128 or 256 GB in UFS 3.1 format. The operating system is already Android 12 under MIUI 13 for the Xiaomi 12T while the Xiaomi 11 arrives out of the box with Android 11 and MIUI 12.5 but the upgrade to Android 12 based on MIUI 13 has been available for some time.
The Xiaomi 12T offers stabilized photos and videos
Also in this case the differences between the two devices could be minimal, considering that the main lens is based on a 108 MP sensor. In particular, the 11T model relies on the Samsung ISOCELL HM2 without optical image stabilizer while the Xiaomi 12T has the Samsung ISOCELL HM6 which instead integrates the OIS. For both the performance in photographic and video rendering are of a high level, the OIS definitely offers that extra gear, especially in the tip and shoot by reducing flicker and digital noise.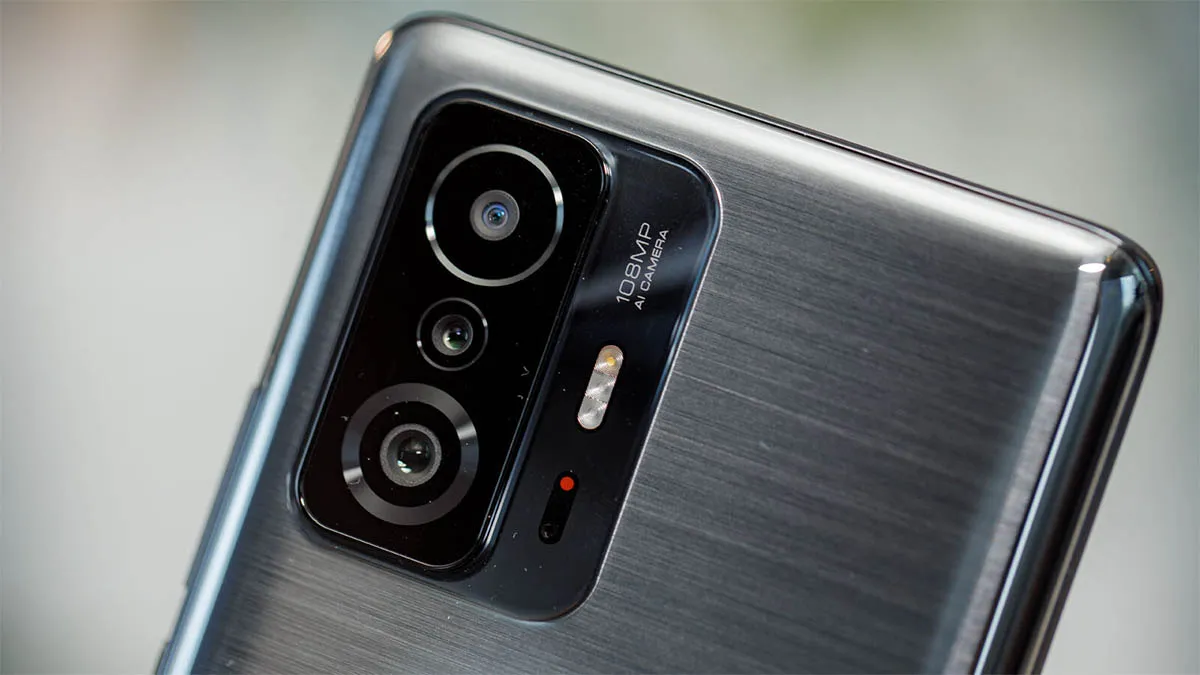 The ultra wide-angle cameras of both devices are 8 MP with f / 2.2 and 120º vision, but the sensors are once again different: Sony IMX355 in the Xiaomi 11T and Samsung S5K4H7 in the Xiaomi 12T. The real step back from Xiaomi 12T we could find it in macro optics, in fact here we find a 2 MP sensor produced by GalaxyCore, while the Xiaomi 11T offers a 5 MP sensor produced by Samsung. Quite the opposite for selfie shots where from a 16 MP on 11T we find ourselves to a more performing 20 MP of the 12T with an adjoining better focal aperture, therefore brighter and sharper shots.
Identical batteries but fast charging up to 120W for Xiaomi 12T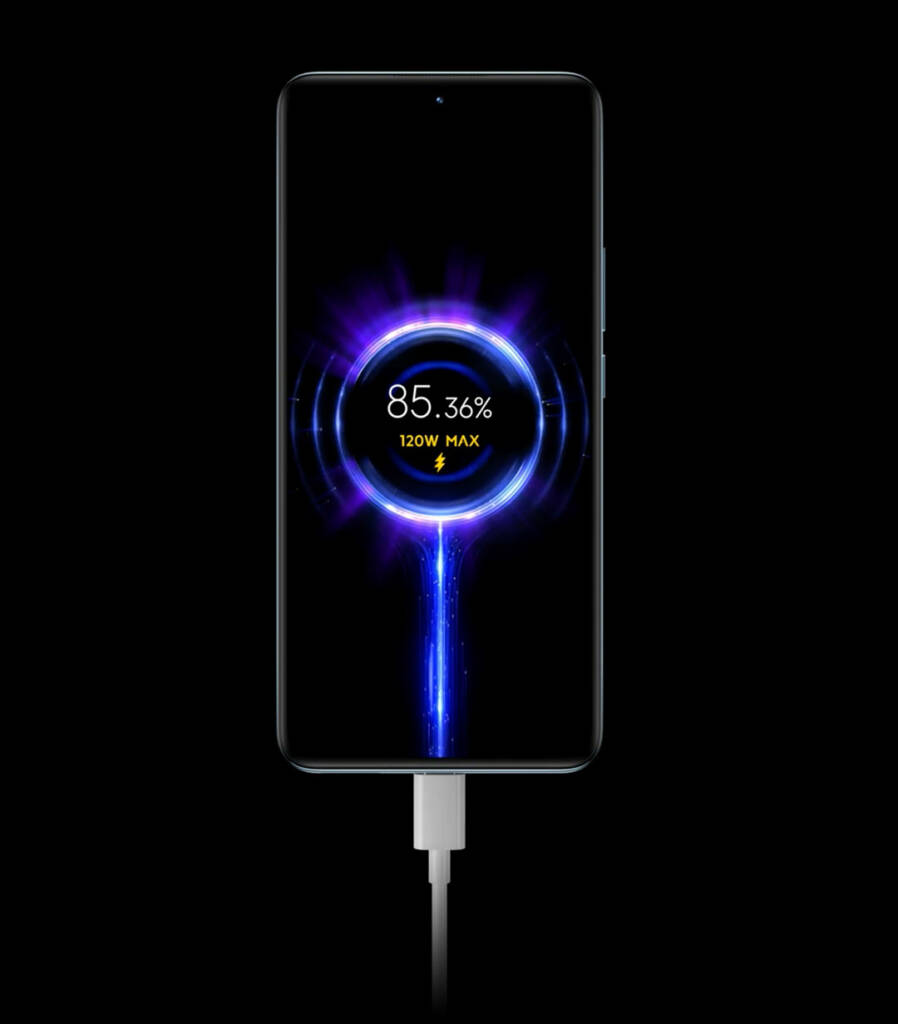 Both 11T and Xiaomi 12T integrate 5000 mAh batteries which allow autonomy that can cover a whole day of stress, but we know that the specific uses of a smartphone vary from user to user and above all if we want to take advantage of all the horsepower. under the hood in gaming, power consumption can be felt even in a couple of hours.
Do not worry for both models that in the case of Xiaomi 11T uses a 67W fast charging system, with full energy in just 36 minutes but the 12T relies on a power of 120W, obtaining 100% charge in just 19 minutes.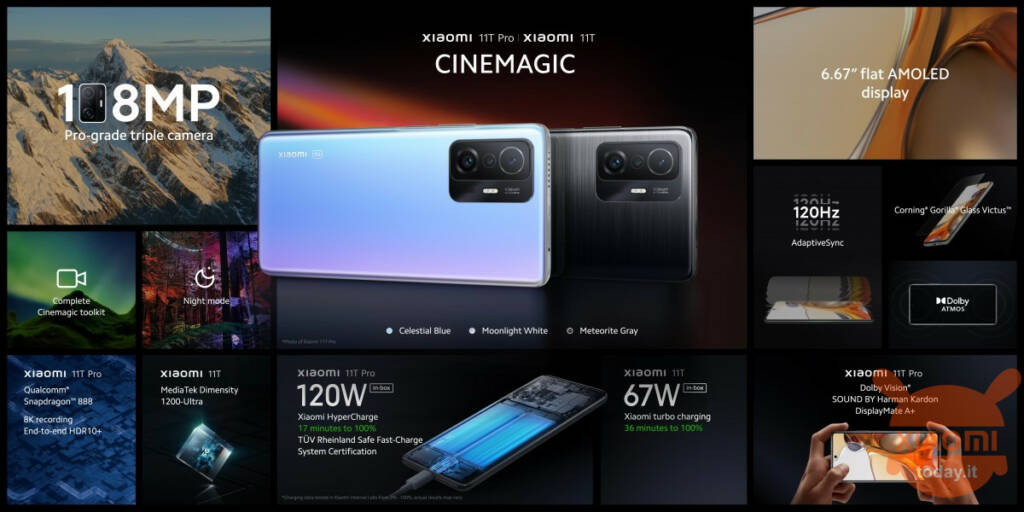 Xiaomi 12T vs Xiaomi 11T: is it worth switching to Xiaomi 12T net of a higher cost?
Apparently the Xiaomi 12T has significant improvements compared to the past generation and it is clear that if you have a budget to invest, you must focus on the purchase of this device. However, there are also many times in which the two terminals compared are equal, except for performance, presence of OIS and faster and more powerful fast charging.
The starting price at launch for Xiaomi 11T was 449 euros while its older brother starts at 599 euros. Furthermore, considering the current offers, the device of the past generation can be found for less than 340 euros, thus obtaining a saving of well over 250 euros. And here you have probably already given yourself the answer ...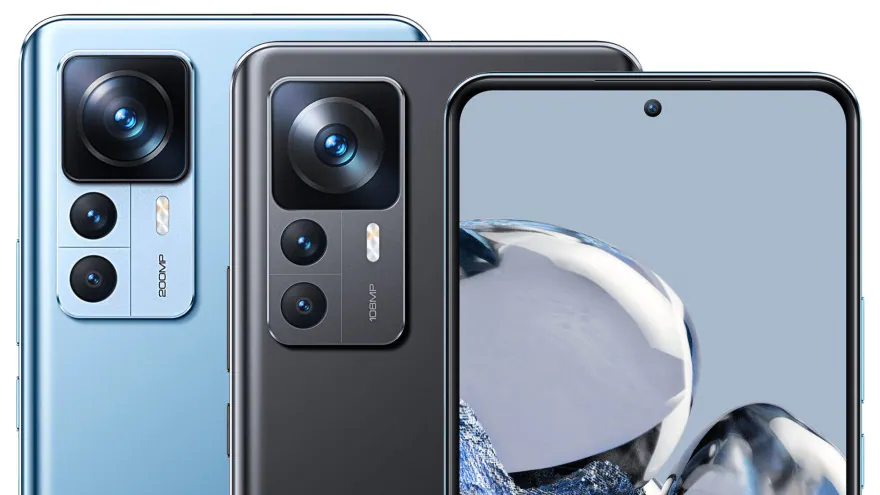 I personally would in any case buy Xiaomi 11 T compared to Xiaomi 12T: it is true that the latest model will enjoy an extra year of software support, but in reality Xiaomi has not always kept faith with such promises and therefore for this type of plus I I would rely on modding, considering that for example I was able to install Android 12 on my Mi Max 2 stopped at Android 7.0 by Xiaomi.
Xiaomi Mi 11T 5G 8GB 128GB Gray
7 used by 260,75 €
324,33

€

338,47

€
available
7 December 2022 8: 47

Amazon.it
Xiaomi 12T 5G - Smartphone 8 + 128GB, Display AMOLED CrystalRes 6,67 "120Hz, MediaTek Dimensity 8100-Ultra, Camera ...
7 December 2022 8: 47

Amazon.it
Price updated on: 7 December 2022 8:47