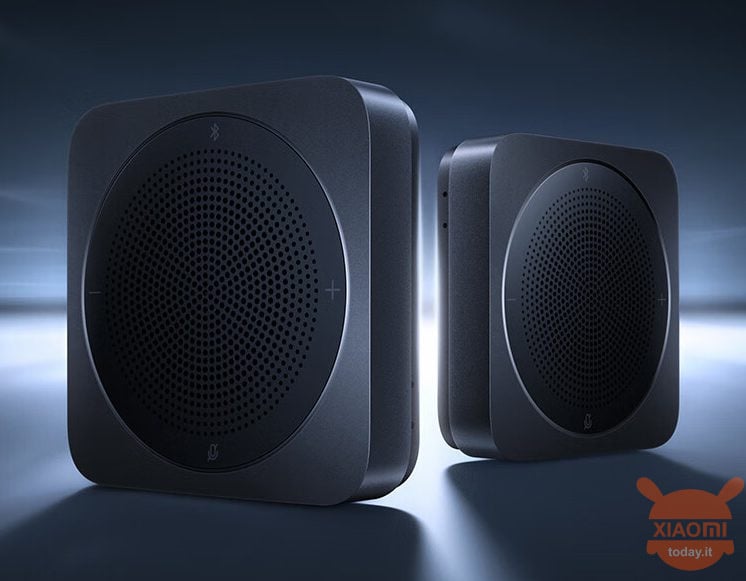 At last night's Lei Jun's annual speech, as well as a number of new smartphones like it Xiaomi MIX Fold 2 and Redmi K50 Extreme Edition, the Chinese brand has also released a series of products for its ecosystem, one of them is the Xiaomi Bao mini Conference Speaker.
Xiaomi Bao Mini Conference Speaker presented: mini speakerphone with a range of 10 meters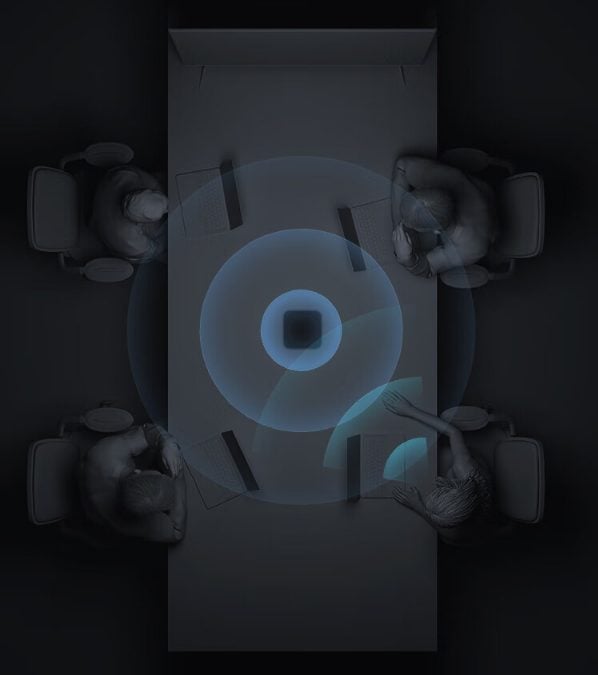 The Xiaomi Bao Mini Conference Speaker is an omnidirectional microphone conference speakerphone developed for online multi-person conferences. Like most products on the market, the Bao Mini Conference Speaker uses a 4-input omnidirectional microphone to achieve a 360 degree range pickup, so it's a great design for occasions like an office conference. There is also an algorithm that reduces environmental noise and is compatible with the main Chinese cloud conferencing software such as Feishu and WeChat conference.
According to the parameters provided by the brand, the maximum collection range of the Bao Mini Conference Speaker can reach 10 meters, which means that it can cover practically every corner of a common conference room, which solves the problem of too much distance for those who sit. away from the speakerphone.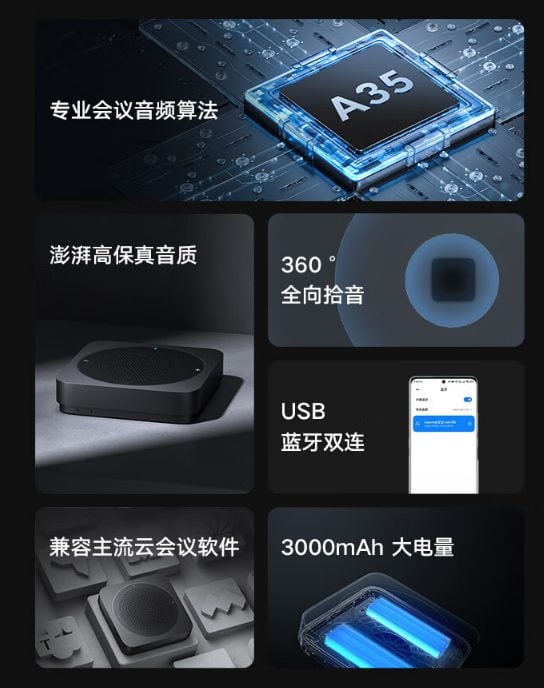 Also, compared to other products on the market that cost a lot more, Xiaomi's speakerphone has a surprisingly wide pickup range. In fact, usually in common omnidirectional conference speakerphones for hundreds of euros, the pickup range of the voices goes from 4 meters to 6 meters. This range may be sufficient in most cases, but obviously it may not be enough in some circumstances.
In other respects, the Xiaomi Bao Mini Conference Speaker has a 120 cc sound chamber; supports dual USB and Bluetooth connections; and has a 3000mAh battery with a theoretical battery life of up to 10 hours.
As for the price, the Xiaomi Bao Mini Conference Speaker will be sold in China at 799 yuan, about 115 euros at the current exchange rate.
Xiaomi Mi Smart TV P1 32 Inch
1 used by 179,00 €
174,90

€

279,90

€
available
2 December 2022 4: 26

Amazon.it
Price updated on: 2 December 2022 4:26