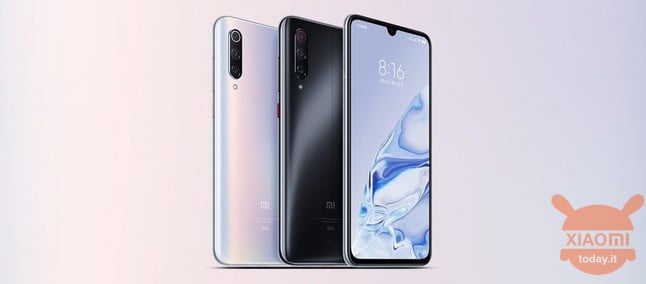 Xiaomi in recent times is putting the turbo about the release of new devices, an example of which is Redmi Note 8, whose presentation was made just over six months after the previous generation. The choice is naturally due to the fact that even the competition is pushing this path and therefore Xiaomi could not be outdone. Having made this necessary premise, the co-founder of the company and vice president of the Xiaomi group as well as chairman of the mobile telephony department, Lin Bin, declared that Xiaomi Mi 10 Pro exists and that the launch is already on the agenda.
The news echoes on the internet due to the fact that the Chinese company has not yet launched the standard Mi 10, which will probably bring significant improvements to the Xiaomi Mi 9 Pro 5G. And as usual, these statements come in response to a user on the Weibo social network, stating that Mi 10 will be the first smartphone in the world with a vibration sensor while Mi 10 Pro will be the second device in the world to boast such technology.
Xiaomi is already working on Mi 10 Pro
This is also the first time that Xiaomi executives mention information on their next flagship smartphone. The showcase of the MWC 2020 in Barcelona will probably be used to present the two new flagships of the company to the world and this also coincides with the recent statements, according to which the Mi 9 has been removed from production.
At the moment we have no further information or technical specifications regarding the future Mi 10 Pro, but we tend to assume that the two new smartphones will integrate 5G connectivity and 66W fast charging, confirming the recent certifications in place. Probably some anticipation we will have the December 10, date in which Xiaomi or rather Redmi will present the new Redmi K30, the first true 5G economic smartphone on the market. The future top of the range of the brand will be of fundamental importance, given the internal reorganization that the company is currently experiencing, net of a particularly positive third quarter.
Are you interested in OFFERS? Follow our TELEGRAM Channel! Many discount codes, offers, some exclusive of the group, on phones, tablet gadgets and technology.