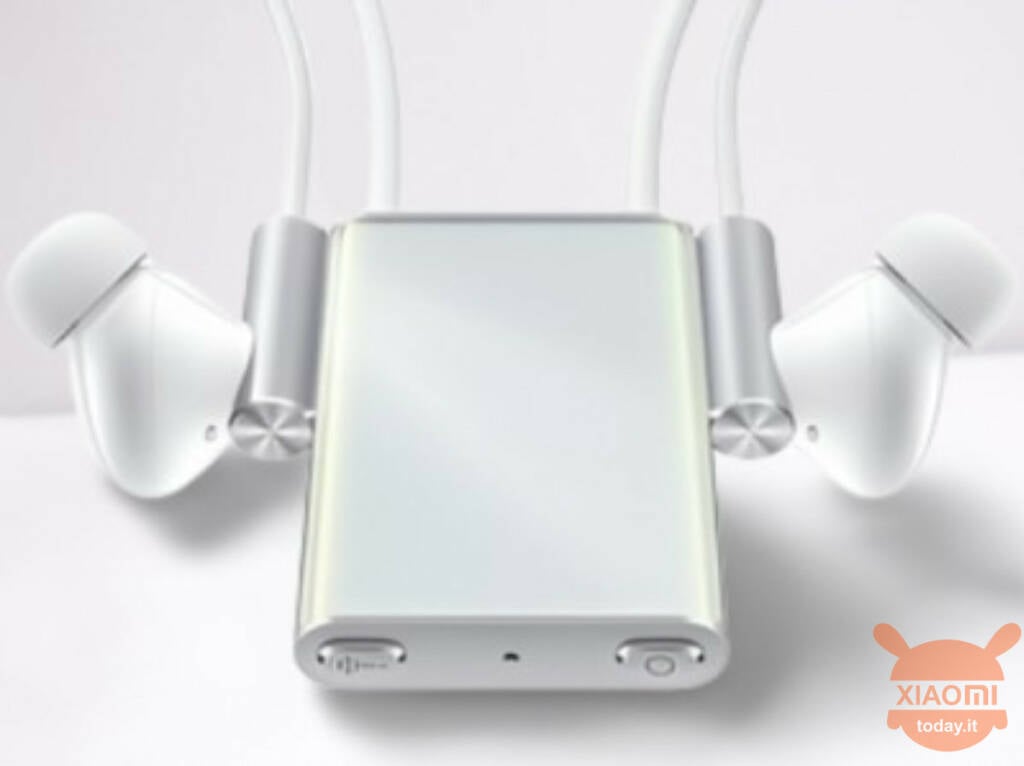 It's a day full of releases for Xiaomi, at least in China. The highly anticipated Civi 2 selfie phone debuted with great fanfare and from what we can see on Chinese social media, it is having a lot of success. As a "side dish", however, the company has launched also other products like Xiaomi Bluetooth Noise Canceling Headset Necklace e Lipstick Power Bank. Very long names that indicate some headphones it's a Powerbank. Let's see them together.
Xiaomi Bluetooth Noise Canceling Headset Necklace and Lipstick Power Bank are the two new and very stylish products presented with Civi 2
The design of Xiaomi Bluetooth Noise Canceling Headset Necklace includes a playback control to which headphones themselves can be attached when worn around the neck. The main body of the music player, which resembles the iPod Nano of many years ago in its shape, is protected from sweat and splashes according to the IP5X standard. This allows you to listen to music during intense workouts or in bad weather.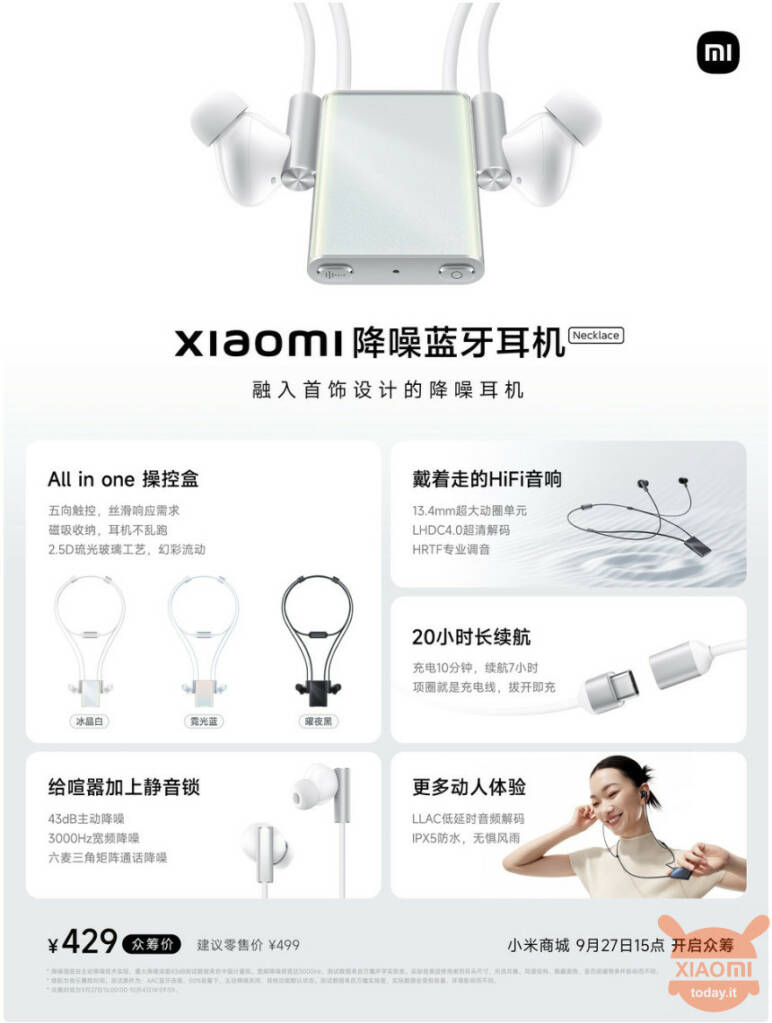 Read also: Xiaomi tries again: the 4nd Gen Mi Box 2K is coming | Photo
The 13.4mm drivers are responsible for the sound quality. According to Xiaomi, the active noise reduction system based on six microphones is able to reduce the volume of ambient sounds of 43 dB. This allows the user to comfortably listen to music even in very noisy places. Among other features of the device, the company notes the support for the LHDC 4.0 codec and autonomy up to 20 hours in playback mode on a single battery charge. The cost is 429 yuan (about € 60 at current exchange rates).
As anticipated, the company also presented Lipstick Power Bank. She is equipped with a built-in battery from 5000 mAh and a USB Type-C port with an output power of up to 20W. According to the manufacturer, the Xiaomi Civi 2 smartphone, when using the accessory, can receive up to 80% of energy while an iPhone 13 will charge from zero to 43% in 30 minutes. The Power Bank equips an integrated smart chip capable of automatically adjust the required current from the power supply of the connected device.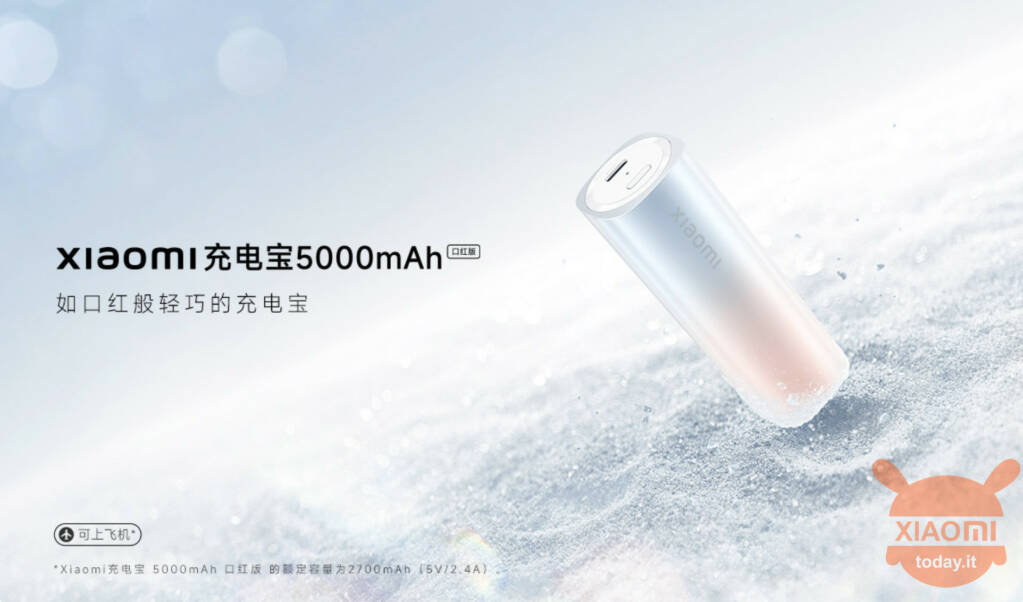 The device also supports the fast charging function (input power up to 13.5 W) and fully restores the integrated charge (i.e. its own) in about 1.5 hours. The portable battery is only 30.6 mm long and weighs 127 grams. The cost is 129 yuan (about € 20 at current exchange rates).
Xiaomi Buds 3 | Black
1 used by 64,24 €
8 December 2022 12: 50

Amazon.it
Price updated on: 8 December 2022 12:50